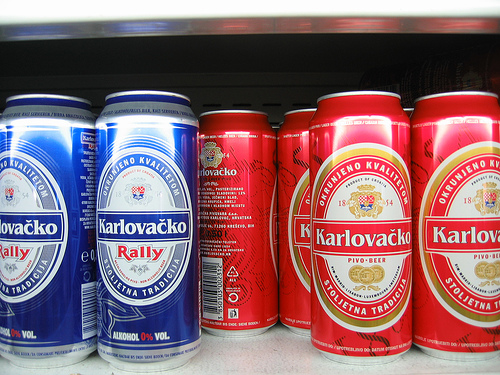 A new UK MPs' report has examined the sensible drinking guidelines issued by other countries and suggested that health departments revise the advice given to the nation's drinkers.
The Science and Technology Committee published its report today and the key recommendations are that drinkers should have at least two alcohol-free days per week.
Other key recommendations include:
Urging drinkers to take their weight into account when calculating how many units it is safe to consume
Setting up a website which provides personalised drinking limits
Updating guidance to include a binge-drinking daily limit
People who are worried whether they are drinking too much can always take an alcohol self-assessment test on the NHS Direct website or consult their doctor. If you want to look for a list of doctors in your area then it is a good idea to consult up-to-date business directories such as Thomson Local.
Currently, official guidelines state that a safe drinking limit is 3 to 4 units per day for men and no more than two to three units per day for women.
A can of lager or a standard glass of wine contains two units.
The report's authors looked at the safe drinking guidelines issued in other countries before reaching its conclusions.
A look at the figures contained in the report shows a surprising amount of variation between nations' guidelines. It is quite hard to guess which countries take a hard-line approach to setting limits and which have a more libertarian attitude.
When looking at the figures please bear in mind that the UK has a drinking limit of 14 to 28g per day for men and 16 to 24g for women.
Nations with tough drinking limits
There are several nations which have tougher drinking limits than the UK has.
Traditionally-socialist Sweden, home of Absolut Vodka, has imposed tough drinking limits with men and women not advised to exceed 20g alcohol per day.
Slovenia has more specific drinking guidelines. Men are advised not to exceed 20g per day and 50g on "a drinking occasion". As with many nations this limit is halved for women.
Poland is clearly a country which has inspired the UK MPs interest in having alcohol-free days. Polish men are advised to stick to a limit of 20g per day for five-days-a-week with women advised to drink a maximum of 10g per day for five days.
Countries with similar limits to the UK's
The US, just like the UK, has a 14g to 28g limit for men (it's 14g for US women).
Germany, famed for its beer festivals, takes a similar approach; recommending no greater alcohol consumption than 24g per day for men and 12g for women.
Australia couldn't give a 4X for setting different limits for men and women – it has a blanket suggested limit of 20g per day for both sexes.
Countries with very generous limits
Spanish health officials suggest that a limit of 30g per day is conducive to good health and also makes no distinction between male and female drinkers. France, where many families let children drink a glass of wine with their Sunday meal, has exactly the same limit.
In Romania, the alcoholic effect of beer and wine is taken into account; Romanians should not exceed 32.5g beer per day or 20.7g of wine.
Denmark is seemingly keen that as much of the Carlsberg it produces stays in the country – it has a relatively high limit of 39.6g per day if you are a man and 19.8g if you are female. South Africa employs the same suggested limit.
The countries with the highest limits
Portugal's suggested limit (28 to 42g for men and 14 to 28g for women) is the highest of all the countries listed in the MPs' report, though it is important to note that this country's guidelines are unofficial.
Netherland's official limits means that it has the most laissez-faire attitude of all the countries. The Dutch guidelines advise its nation's drinkers not to exceed 39.6g per day if they are a man or 19.8g per day for women.
Perhaps the Netherland's high drinking limits are a reflection that the Dutch have the tallest population in the world!