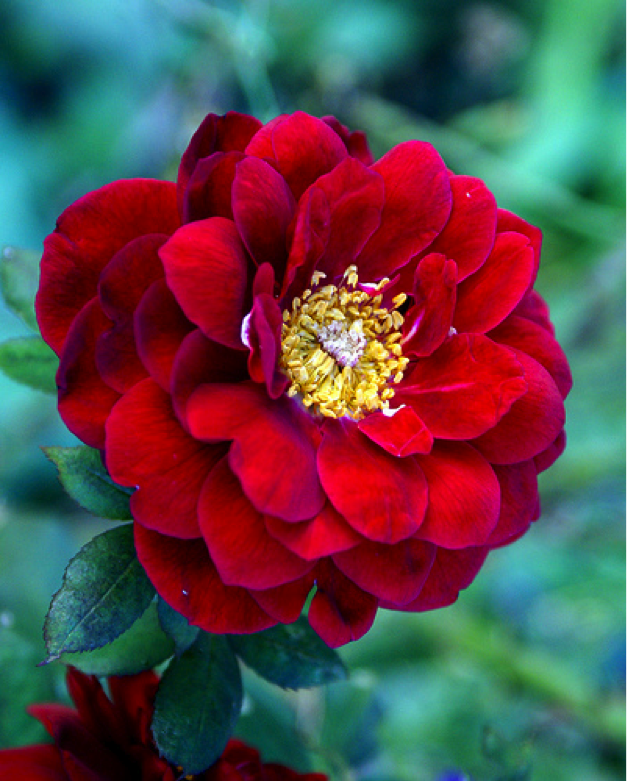 A florist talks about what his jobs entails, the reasons for the rocketing price of red roses and why "any florist will tell you that they prefer Mother's Day to Valentine's Day"
A look at a good business directory like Thomson Local shows that business for the florist trade seems to be blooming – there are so many florists on our High Streets to choose from.
Yet florists must surely face a lot of challenges in these times of recession? I spoke to Ian Graham of Brighton & Hove based florists, Seven Dials Flowers, to find out what it's like to be a modern florist in the lead up to Valentine's Day.
Question: Ian, how long have you been a florist?
Ian Graham: I've been preparing and selling flowers for 17 years now. I started off by owning two greengrocers' shops – these began to sell flowers and the business took off from there.
Q: Did you train to be a florist?
Ian: No, I just picked up the tricks of the trade as I went along. Nowadays, people go on training courses at agricultural colleges – I believe these courses provide a really solid grounding in floristry, although they can be very expensive.
Q: Can you talk me through a typical day?
Ian: At around 5:30 I go to the flower market in Brighton to pick up some flowers. However, most of the flowers come from Holland and are delivered to our doorstop by large lorries which unfortunately block up the road each morning!
I put the displays out front and it's normally time to put out the 'open' sign at 8:30. The day is spent looking after the customers – both regular ones and passing trade – and looking after the flowers; changing the water and the vases and getting rid of any flowers which are past their best.
Common sense is vital in the job – for instance if we are supplying flowers for a funeral we always choose 'open' flowers; ones which are in bloom already. These flowers have a short life and have to be in peak condition if they are used for a specific occasion. By 6pm it's time to shut the shop up and get some rest before it all starts again the next day.
Q: What flowers would you recommend for Valentine's Day – does it have to be red roses?
Ian: Red roses and, to a lesser extent, white roses are perennial favourites on Valentine's Day – whereas pink flowers are more normally favoured for events such as Mother's Day. Unfortunately, if it's red or white it's bound to be more expensive.
Q: Why do red roses seem to be so expensive at this time of year?
Ian: The price of red roses tends to rocket in the month before Valentine's Day – something which is largely out of control. The reason for this is that the price of flowers is fixed by auction in their country of origin – normally Holland –by wholesalers who know that the demand for red roses will be sky-high around Valentine's Day. As a consequence, wholesale prices double or treble around this time.
London florists might not blink about passing on the full cost to their customers – they have more of a 'take it or leave it attitude' - but we find it quite embarrassing when customers query why the prices are higher – it's honestly not our fault! We don't pass on the full price rise but we can't absorb it all.
It's always the case that our sales go up on Valentine's Day but our profit margins do go down quite considerably.
Q: Are there any cheaper alternatives to red roses on Valentine's Day?
Ian: You can save money on Valentine's Day by buying colourful mixed bouquets of flowers such as lilies and chrysanthemums – these aren't viewed as traditional Valentine flowers but a lot of our customers like them and they do look very pretty.
Q: Flowers from Holland must clock up a lot of air and road miles. Are there any good 'local' Valentine's flowers that green-minded customers can buy?
Ian: Our tulips do come from Lincolnshire – though these flowers are more closely associated with Mother's Day.
Q: Is Valentine's Day the busiest time of year for you? Or is it Mother's Day?
Ian: Both days are really busy for us, however any florist will tell you that they prefer Mother's Day. It might seem unromantic to say this but Valentine's Day often turns out to be quite a cold, dark day compared to Mother's Day! And the variety and quality of flowers that people buy on Mothering Sunday is far better.
Q: Are there any trends in the trade you've noticed recently?
Ian: Orchids have definitely become more popular – the refining of mass-production techniques has made them a lot cheaper. In general, thanks to modern science, most flowers are now grown all-year-round; there are no flower 'seasons' any more. People tend to buy particular types of flower at certain times of year because of tradition rather because of seasonal availability.
Q: Has the recession hit the flower trade over the past few years?
Ian: Yes, florists definitely aren't recession-proof and the VAT rise also had an effect since prices had to go up as a result. Flowers are a luxury – you can't eat them and they won't keep you warm in the winter. But the fact that you have to work that little bit harder to afford them, hopefully makes the recipient of a lovely bouquet appreciate the gesture even more!