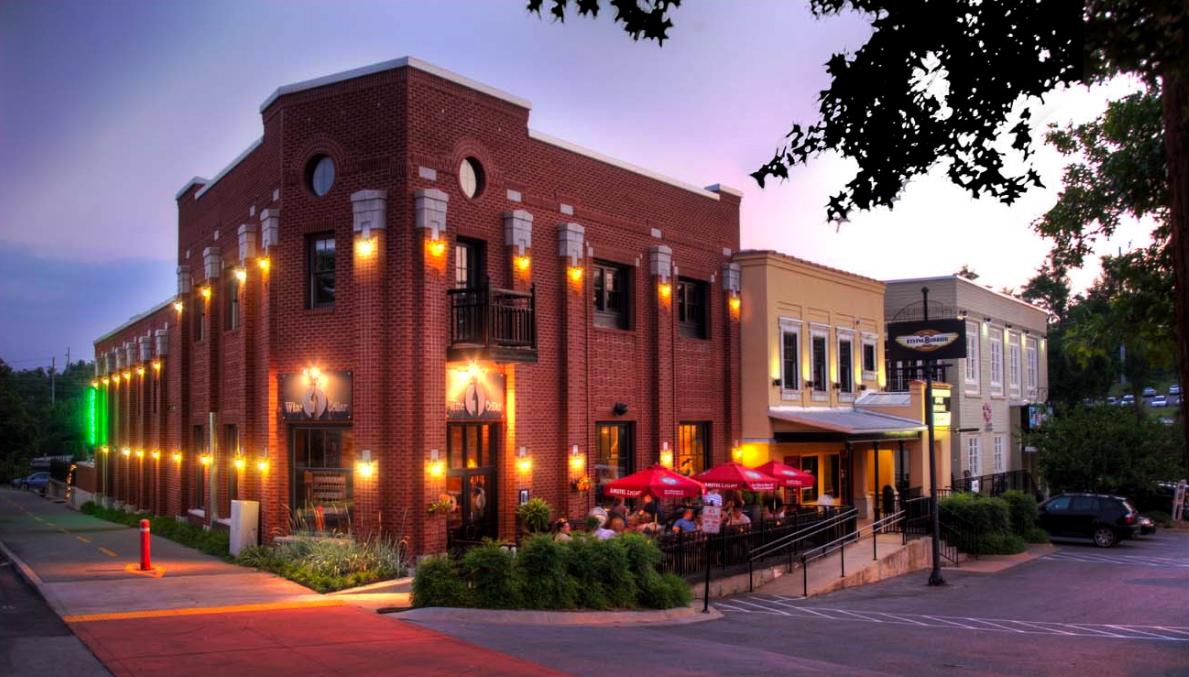 Non-profit organization Northwest Arkansas Entrepreneurship Alliance (NWAEA) plans to open a 5,600+ SF co-working facility called The Iceberg (http://buildingicebergs.com) to provide an affordable, collaborative open-floor workspace and shared amenities to the region's growing community of entrepreneurs, lean start-up companies, home- or coffeeshop-based freelancers and independent professionals.
According to Abby Kiefer, owner of Northwest Arkansas company Red Clay Home, "As an entrepreneur currently based out of my home, I am eager for the opportunity to share a physical space with a variety of fellow start-ups. Co-working will help grow the local economy and the region's presence as a global economic engine."
The facility, to be located in Metro District Commercial Center on Spring Street in downtown Fayetteville, currently is seeking sponsorships and offering membership starting at $10 per day pass, $100 monthly for part-time access and $175 monthly for full 24x7 access with nominal one-time setup fees. Plans for the space include multiple lounges, a conference room, resource library and meeting spaces to provide a flexible environment to accommodate up to 100 co-workers. Amenities will include WiFi and wired Internet access, presentation equipment, conference room and office essentials such as a printer, scanner, fax and plenty of coffee.
Inspired by such successful co-working outfits as NYC's Grind Spaces, Philadelphia's Indy Hall and San Francisco's Citizen Space, Northwest Arkansas' The Iceberg has seen support and encouragement from such organizations as Northwest Arkansas Council and Innovate Arkansas, as well as members of the business community like realtor Sheree Alt and property owner Brian Reindl. "This is a young group of energetic entrepreneurs with a great idea," said Reindl, who manages the Metro District Commercial Center. "It's a concept that is long overdue here, and I can't wait to see it flourish!"
The NWAEA Board, comprised of entrepreneurs Josh Clemence, Maurice Elliott, Mark Tocco and Jeannette Balleza, is hopeful that The Iceberg not only will attract a volume of members to achieve long-term sustainability well in advance of the space's projected opening in early 2012, but also quickly will become a hub to spur regional economic development and job creation.
"The Iceberg will develop a community of people from a diverse range of backgrounds and industries who are creating their own career paths," said Clemence. Elliott added, "The co-working setting will motivate entrepreneurs with a modern working environment and the availability of collaboration and resources."
"The Iceberg represents another concrete advancement in the continuing determination of NWA to establish a bedrock culture of entrepreneurship steeped in mentoring and empowerment," according to Tocco.
Learn more and sign up to be a founding member of The Iceberg at http://www.buildingicebergs.com. Call NWAEA President Josh Clemence at (479) 225-3502 for additional info.