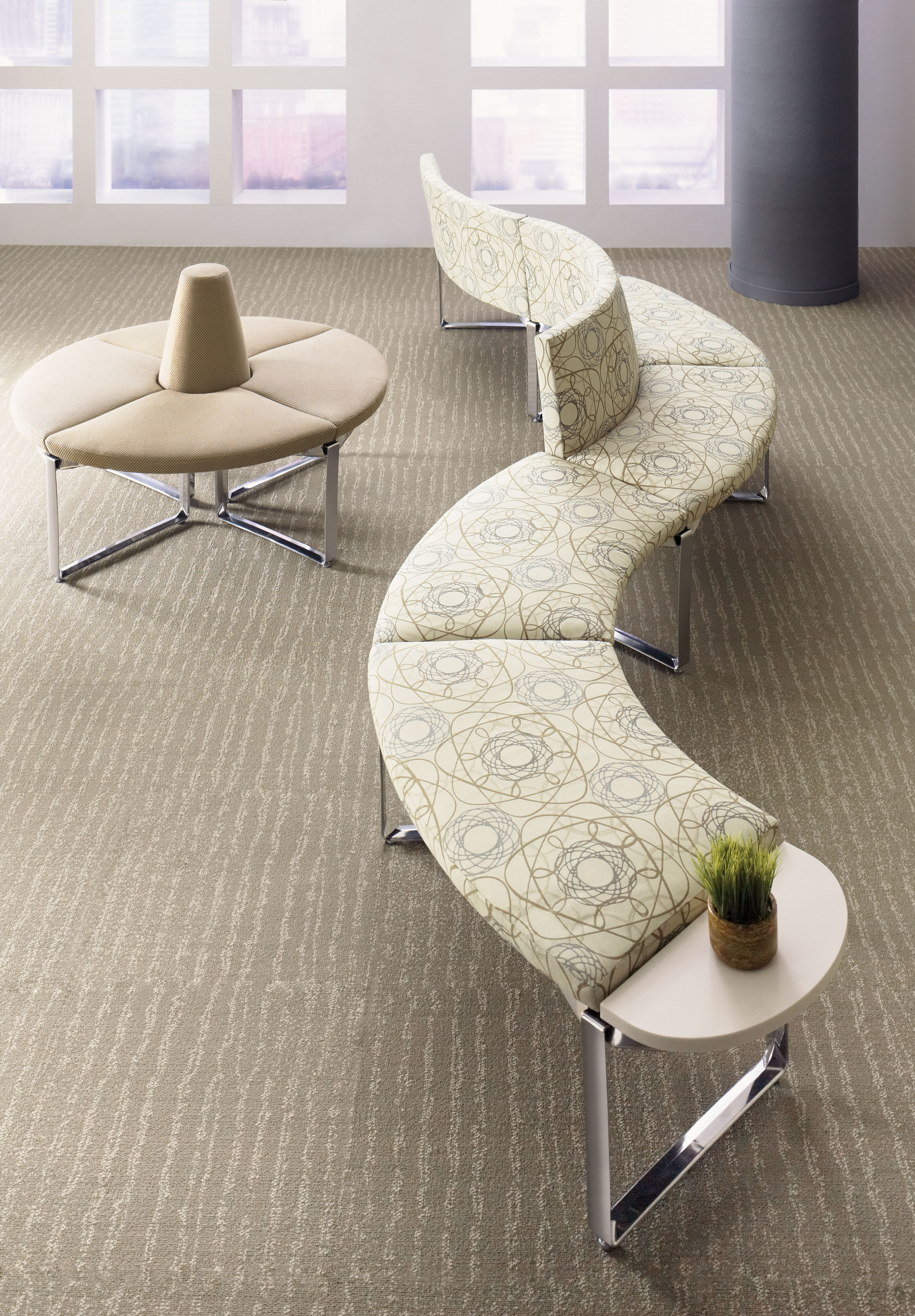 The preeminent design competition of the year, sponsored by Interior Design Magazine, was held in NYC on December 1, 2011. OFS Brands received the top honor for healthcare seating.
Qualified interior designers and architects selected "Best of Year" product design finalists during a two-week period in October. Then, a jury comprised of the nations most respected architects and designers, selected the winners for specific product categories. According to Interior Design Magazine officials, this year's competition generated in excess of 65,000 votes from across the country.
"We are honored that the design community selected our Carolina Commons seating collection for the prestigious Best of Year Award," said Mike Wagner, senior vice president of sales and marketing for OFS Brands. "Winning this award affirms that our company's decision to focus priorities on the fastest growth market segments, such as healthcare, has proven successful. With 90 million baby boomers just entering retirement age, it's easy to understand the prospects and long term growth in this segment. And, it truly is an honor to be recognized as the leader in healthcare design.
"Since the low point of the recession in 2009, our company has been able to re-build our business, thus creating more than 450 new jobs in the past 26 months," stated Hank Menke, CEO for OFS Brands. The industry, as a whole, is still down more than 30 percent from its peak sales, according to industry analysts at BIFMA (Business and Institutional Furniture Manufacturers Association). "Growth within the healthcare segment has been particularly important for our overall business, and based on the momentum we are building in this market, we expect 2012 to be another banner year for growth for OFS Brands."
Nearly 1000 people from the design community attended the awards celebration held at the Frank Gehry-designed IAC Building in New York City.
Earlier this year, Commons captured a Best of NeoCon Award at the NeoCon World's Trade Fair, North America's largest market event for interior design professionals.
Designed by Michael Shields, Commons is a seating and tables system designed to support the commons area, the architecture around it and the people who move through these important spaces. Commons offers numerous options including arm placement on the upholstery as well as power and data to keep the user connected. Thoughtfully scaled design elements merge to support various configurations, functions, and aestheticstatements for a variety of environments.
About OFS Brands
OFS Brands, Inc., a family owned corporation headquartered in Huntingburg, Indiana, is committed to providing socially responsible furniture and logistical solutions through better design, excellent performance, and innovative products and services. OFS Brands goes to market under the Carolina, Loewenstein, OFS and First Office brands. Please visit http://www.ofsbrands.com/ for more information.