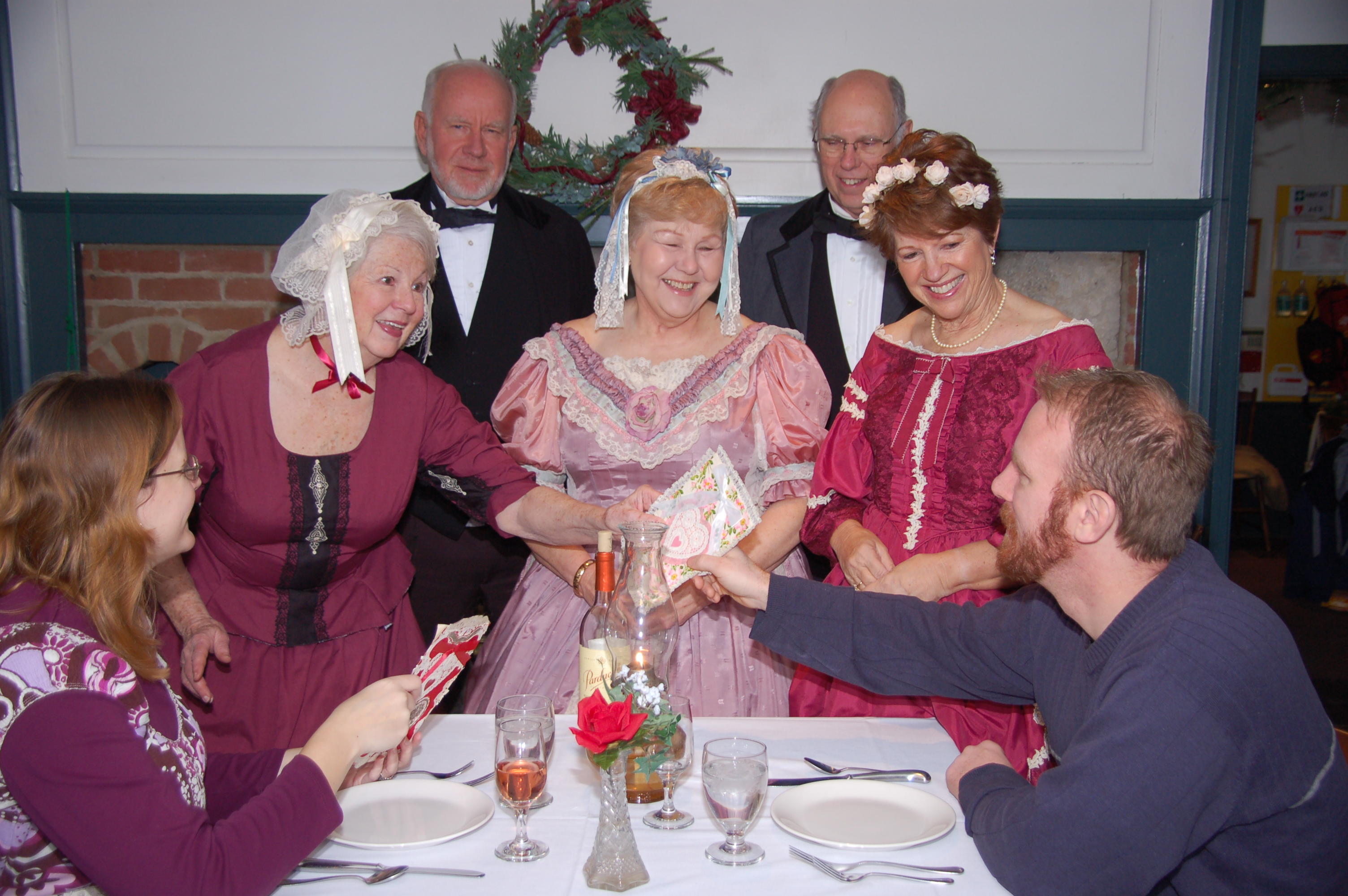 Columbus, OH—The Ohio Historical Society will host "Valentines by Candlelight" in the Ohio Village, 800 E 17th Ave. (Exit 111 off Highway I-71), February 10 and 11, 2012, 6:30-9:30 p.m. Guests and their sweethearts will be treated to a Victorian-era Valentine's Day celebration, including a romantic dinner and a concert of period love ballads and comic songs by the Ohio Village Singers.
It was the romantic Victorians who "invented" Valentine's Day, a time of year when their thoughts turned to the songs of love and approaching springtime. In addition to a romantic evening, "Valentines by Candlelight" will offer guests a window into how people of a different era marked this romantic occasion. Guests will be greeted by costumed interpreters, romantic melodies performed on the violin and hammered dulcimer, and a cup of "Sweetheart Punch." After partaking in a sumptuous meal, the Ohio Village Singers will present an entertaining concert of period love ballads and comic songs interspersed with romantic verse, poetry and readings. At the conclusion of the evening, each guest will receive a handmade valentine created especially for this occasion, a custom that originated in the nineteenth century.
"Valentines by Candlelight" is $60 per person, $50 for Ohio Historical Society member. Seating for this event is limited, and advance reservation is required. Reservations will be accepted until sold out or through Monday, Feb. 6. To make a reservation or for more information, call 800.686.1541.
About the Ohio Historical Society and the Ohio History Center
Founded in 1885, the non-profit Ohio Historical Society (OHS) provides a wide array of statewide services and programs related to collecting, preserving and interpreting Ohio's history, archeology and natural history. The society has about 1.6 million items in its collections throughout its 58 sites and within its 250,000-square-feet Ohio History Center at 800 E 17th Ave. (Exit 111 off Highway I-71), Columbus, Ohio, 43211. The Society receives a portion of its funding from the state, and relies on admission fees, memberships, grants, donations and other forms of revenue to continue to serve Ohioans in the future. For information regarding the Society, contact Jane M. Mason, Director of Marketing and Communications, Ohio Historical Society: 614.297.2312, jmason@ohiohistory.org.