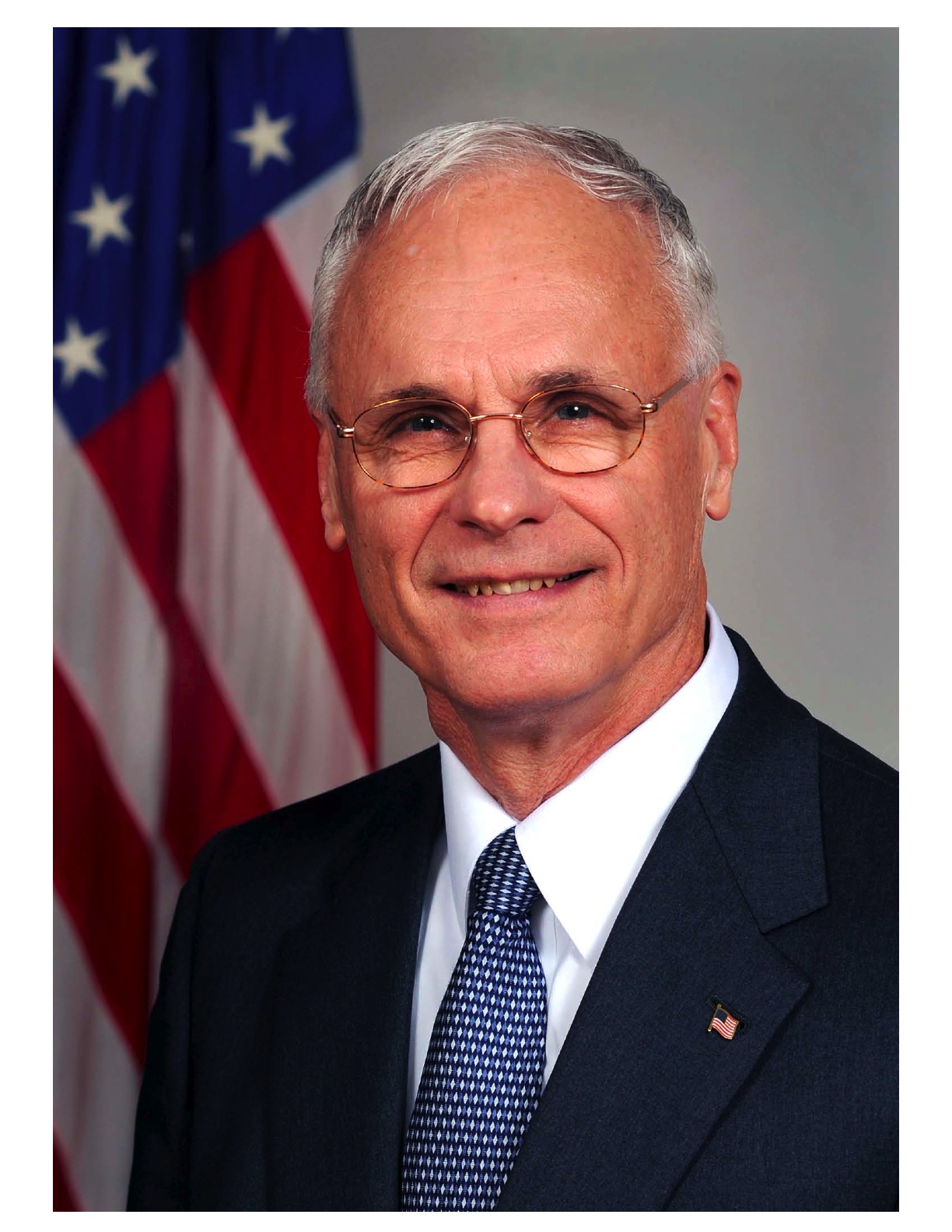 COLUMBUS— Join the Ohio History Center and Ohio Village, along with the Wounded Warrior Project to honor Ohio and our nation's soldiers on Military Appreciation Day, Saturday, July 21st from 10 am to 5 pm.
Sponsored by 104.9 The River, Military Appreciation Day events will be held throughout the day at three locations in central Ohio: the Green Lawn Cemetery, the Ohio Village, and the Ohio History Center. "We are pleased to offer these programs on July 21 as a way to honor members of the military and their families. The Ohio Historical Society is privileged to hold in its collections many pieces of Ohio history that tell the stories of the men and women from Ohio who have served our country. It is an honor to work with our partners on this project to remember and honor our soldiers of the past and present," said Burt Logan, Executive Director of the Ohio Historical Society.
Events will range from a dedication ceremony for Civil War soldiers to demonstrations by Civil War reenactors, to a presentation and remarks by Col. Thomas Moe, Director of the Ohio Department of Veterans Services. (See bio below.)
As a part of the Blue Star Museums Program, admission is free for all active military members and their families and veterans receive half-off admission. General Admission: Adult $10, Senior (60+) $5, Youth (6-12), Child 5 & under are free, OHS Members (including Summer Fun Members) are free. Community members can receive half-off admission through neighborhood vouchers.
"Everyone is welcome to participate in this salute to the military on July 21st. We encourage all families to start with the sure-to-be very moving ceremony at 10 am at Green Lawn Cemetery to commemorate the sacrifices, and the marking of the graves, of 25 Civil War soldiers. Then we invite you to visit the Ohio History Center and Ohio Village for the balance of the day, including the presentation at 3pm in the Center by Thomas N. Moe, Director of the Ohio Department of Veteran Services," said Jane Mason, Director of Marketing and Communications. "Many of the exhibits at the museum add to the story of the sacrifices by Ohio soldiers, including the newest exhibit, 'War of 1812: Ohio at the Front Line.'"
Green Lawn Cemetery, 10 am
Commemorating Ohio's Boys in Blue
• Veterans, reenactors, students, and other concerned citizens will hold a dedication ceremony for 25 new grave markers for Civil War veterans who have been buried in previously unmarked graves. This ceremony will commemorate the sacrifices these men made for freedom and mark their final resting places with their names. Members of various U.S.C.T. re-enactment units, the Suns of the Union Veterans, and the Army Color Guard will be in attendance. See this article discussing this important project to mark the graves of Civil War soldiers. http://www.dispatch.com/content/stories/life_and_entertainment/2012/06/16/headstones-installed-on-unmarked-veteran-plots.html
Ohio History Center Events and Exhibits, 10 am – 5pm
• 3 pm - Wounded Warrior Project presentation and remarks by Col. Thomas Moe, Director of the Ohio Department of Veteran Services (Bio below)
• Ohio National Guard Historical Uniform Exhibit
• Civil War Miniatures Diorama
• Military Vehicle Display from Mott's Military Museum
Ohio Village Events, 10 am – 5 pm
Civil War Encampment
• Visitors can experience drilling, demonstrations, and living history stations by Civil War reenactors and civilian groups.
• United States Colored Troops Community Picnic featuring Civil War-era Music, Abraham Lincoln, other living history characters, and local food trucks.
ABOUT THE PROJECT AT GREEN LAWN CEMETERY
The project at Green Lawn Cemetery was coordinated by Amanda Nelson, an AmeriCorps member at the Ohio Historical Society. AmeriCorps funding is administered by ServeOhio, Ohio's Governor-appointed commission on service and volunteerism. ServeOhio strengthens Ohio communities through various types of service and volunteerism in the areas of education, opportunity, healthy futures, veterans, and environmental-stewardship and disaster services. For information, visit:
http://www.serveohio.org
ABOUT THE WOUNDED WARRIORS PROJECT
The Wounded Warriors Project (WWP) is an organization dedicated to honoring and empowering wounded warriors. Their purpose is to raise awareness and enlist the public's aid for the needs of injured service members; help injured service members aid and assist each other; and provide unique, direct programs and services to meet the needs of injured service members. Donations for WWP can be made at donor stations set up in Ohio Village and the Ohio History Center.
ABOUT COL. THOMAS N. MOE (US AIR FORCE RETIRED)
Colonel Tom Moe (US Air Force retired) continued more than 45 years of military and public service when he joined the cabinet of Governor John Kasich on January 10, 2011 as Director of the Ohio Department of Veterans Services.
Mr. Moe attended Capital University while enlisted in the Naval Reserve. He graduated in 1965 with a Bachelor of Arts Degree earning a commission in the Air Force. In 1967 he entered advanced training in the F-4 aircraft and was assigned to combat duty in Danang, Vietnam. He flew 85 combat missions, including 60 over North Vietnam.
In 1968 his F-4 Phantom was forced down by a weapon malfunction about 20 miles into enemy territory. Although he was able to evade capture for three days, he was eventually captured and held as a POW for over five years until his release during Operation Homecoming in 1973. Following his repatriation, Mr. Moe attended the University of Notre Dame earning a Master of Arts. In 1995 he retired after serving 30 years active duty in the Air Force and having served in a number of command and staff positions such as vice commander of the Air Force Logistics Command Office of the Inspector General. He earned 24 awards and decorations including two Silver Stars, the Defense Superior Service Medal, two Legions of Merit, the Distinguished Flying Cross, the Bronze Star Medal for valor, two Purple Hearts, and seven Air Medals.
Mr. Moe has served as director of the Ohio Troops to Teachers program for the Ohio Department of Education and was later director of the Fairfield County Office of Emergency Management and Homeland Security. Tom Moe and his wife Christine reside in Lancaster. They are the parents of Connie, Erik and Ryan. In August 2010, he donated a kidney to his daughter Connie who was suffering from polycystic kidney disease, and both are fully recovered.
ABOUT THE OHIO HISTORICAL SOCIETY AND THE OHIO HISTORY CENTER
Founded in 1885, the non-profit Ohio Historical Society (OHS) provides a wide array of statewide services and programs related to collecting, preserving, and interpreting Ohio's history, archeology, and natural history. The society has about 1.6 million items in its collections throughout its 58 sites and within its 250,000-square-feet Ohio History Center at 800 E 17th Ave. (Exit 111 off Highway I-71), Columbus, Ohio, 43211. The Center is home to a world class museum, the Ohio Village, the state archives, Echoes in Time Theater, Ohio Historic Preservation Office, and the administrative offices of the Society. The Society receives a portion of its funding from the state, but relies on admission fees, memberships, grants, donations and other forms of revenue to continue to serve Ohioans into the future.
The Ohio History Center museum is open Wed. through Sat., 10 am to 5 pm; Sun., Noon to 5 pm. This summer through September 2, the Ohio Village is open the same hours as the museum. The Archives/Library is open Wed. through Sat., 10 am to 5 pm, (closed on Sunday). The Ohio Historic Preservation Office is open Mon. to Fri., 9 am to 5 pm. For general information about the Ohio Historical Society, call 614.297.2300 or 800.686.6124 or visit www.ohiohistory.org.
For specific information regarding the Society, contact Jane M. Mason, Director of Marketing and Communications, Ohio Historical Society: 614.297.2312.
###