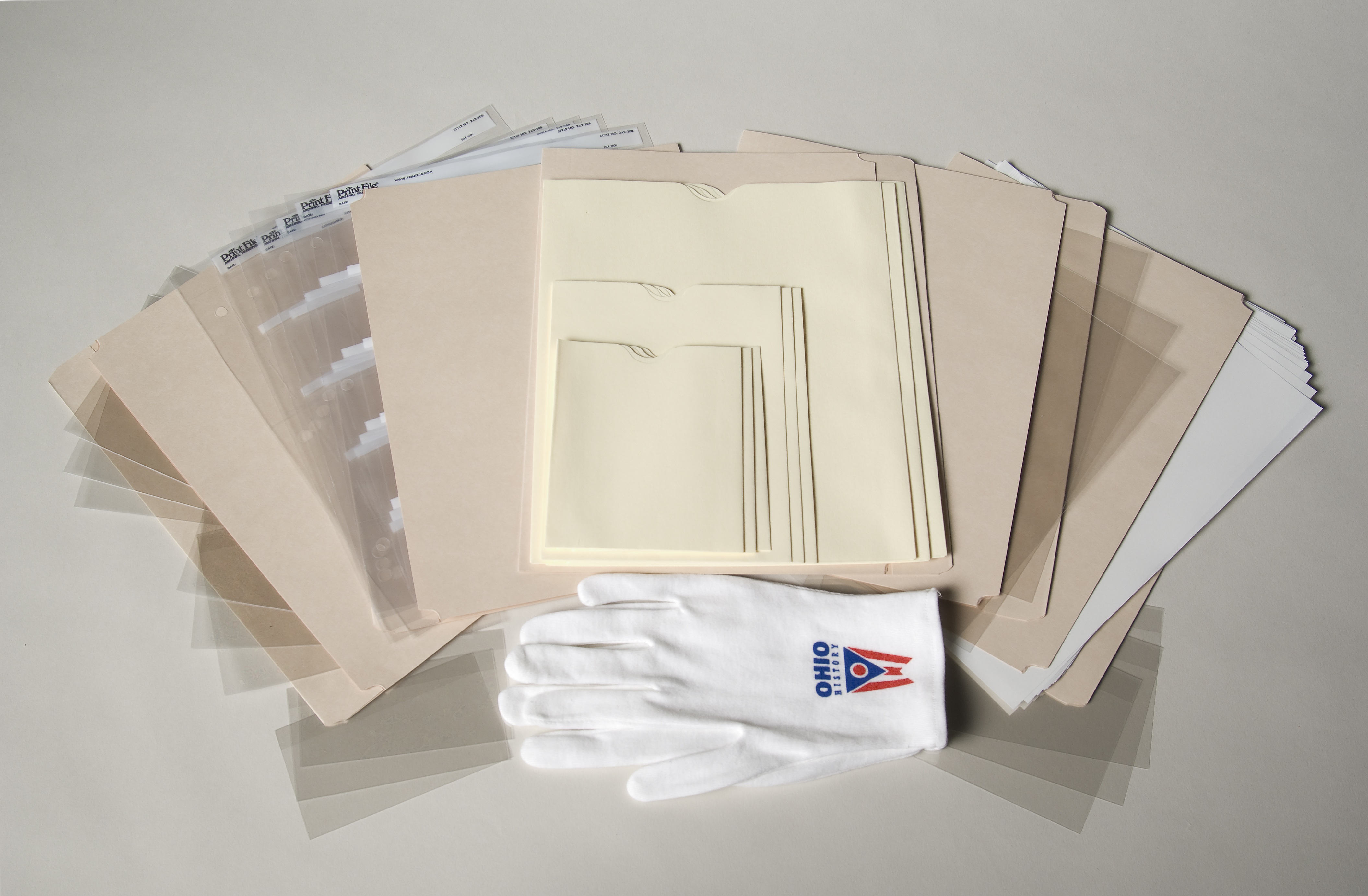 COLUMBUS, OH – The Ohio Historical Society (OHS) today announced significant enhancements to its Ohio History Store, including a renovated space and expanded inventory.
"We opened our new 'Welcome Lobby' and added seven new exhibits in 2011, and wanted the store to reflect our exciting new changes as well. We've solicited comments and suggestions from our patrons, and used their feedback to help improve the quality of the products we offer," said Jim Riley, Business Ventures Manager for the Ohio Historical Society. In addition to items that reflect Ohio's vast history that the store have been known in the past, the OHS staff has been expanding the inventory to include new products such as Ohio wines, candles, honey, jelly, hand-screened scarves, and other goods produced by Ohio artisans. The new OHS store has also added new books, and continues to add works produced by Ohio authors that reflect the history, challenges, and diversity of the state.
"We are always on the search for unique items that celebrate our rich culture and heritage. History is told through its people and we have expanded our inventory to include more locally-made products that are something new and different as well as reflect Ohio's history," said Riley.
"One new product inspired by our Collections staff is a 'Family Archival Kit'. The kit which is meant to be used as a starter kit for preserving your own personal family history, includes an assortment of the actual archival products that our own Collections staff uses to store documents, slides, and small paper objects in the archives. People can now buy an assortment of products packed in a kit in the Ohio History Store which can help preserve memories for years," said Jim Riley. The kit is $37.50 and currently is available in-store.
The Ohio Historical Society will launch the new store at its upcoming Member Celebration and Reception on Sunday, April 1 at the Ohio History Center. The event will feature book-signings, samples of new products, and special "thank yous" for members of the Ohio Historical Society. Everyone is welcome to attend, and the Society encourages visitors to consider membership in the Society.
"We are working to have the store become a destination—a place to find a unique Ohio gift for Mothers Day, birthdays or special events. This is a huge step toward that goal. You are welcome to shop in the store even if your plans don't include touring the museum that day. No admission is charged to shop. We want to make sure it was absolutely inviting, even for someone who just wants to run in and grab a quick gift like the 'Family Archival Kit' or some fudge or Buckeye Crunch," said Jane M. Mason, director of marketing and communications. "We are constantly looking for avenues to successfully serve the people of Ohio and spark an interest in history. If, as you share a bottle of a Ohio wine that you purchased at the Ohio History Store, it helps spark a conversation about the history of Ohio, it is a win/win."
"As we move into the spring and summer, we are looking forward to using social media more aggressively for special offers and announcements about the new store, so we hope people 'like' us on Facebook and Twitter, and sign up for our electronic newsletter, Histor-e News," said Mason.
The Ohio History Store is open the same hours as the Ohio History Center: Wednesday-Saturday, 10 to 5; and Sunday, Noon to 5. Many products in the retail sotre are also availalbe on the e-store: http://www.ohiohistorystore.com/ These include many of the books by Ohio Historical Society staff people such as Brad Lepper, John Haas, and Mark Holbrook.
NOTE for the Members' Celebration and soft opening of the Ohio History Store, it is open regular hours, Sunday, April 1, Noon to 5.
###
About the Ohio Historical Society and the Ohio History Center
Founded in 1885, the non-profit Ohio Historical Society (OHS) provides a wide array of statewide services and programs related to collecting, preserving and interpreting Ohio's history, archeology and natural history. The society has about 1.6 million items in its collections throughout its 58 sites and within its 250,000-square-feet Ohio History Center at 800 E 17th Ave. (Exit 111 off Highway I-71), Columbus, Ohio, 43211. The Center is home to a world class museum, the state archives, Echoes in Time Theater, Ohio Historic Preservation Office, and the administrative offices of the Society. The Society receives a portion of its funding from the state, but relies on admission fees, memberships, grants, donations and other forms of revenue to continue to serve Ohioans into the future.
The Ohio State Museum is open Wed. through Sat., 10 a.m. to 5 p.m.; Sun., Noon to 5 p.m. The Archives/Library is open Wed. through Sat., 10 a.m. to 5 p.m., (closed on Sunday). The Ohio Historic Preservation Office is open Mon. to Fri., 9 a.m. to 5 p.m. For general information about the Ohio Historical Society, call 614.297.2300 or 800.686.6124 or visit www.ohiohistory.org.
For specific information regarding the Society, contact Jane M. Mason, Director of Marketing and Communications, Ohio Historical Society: 614.297.2312.