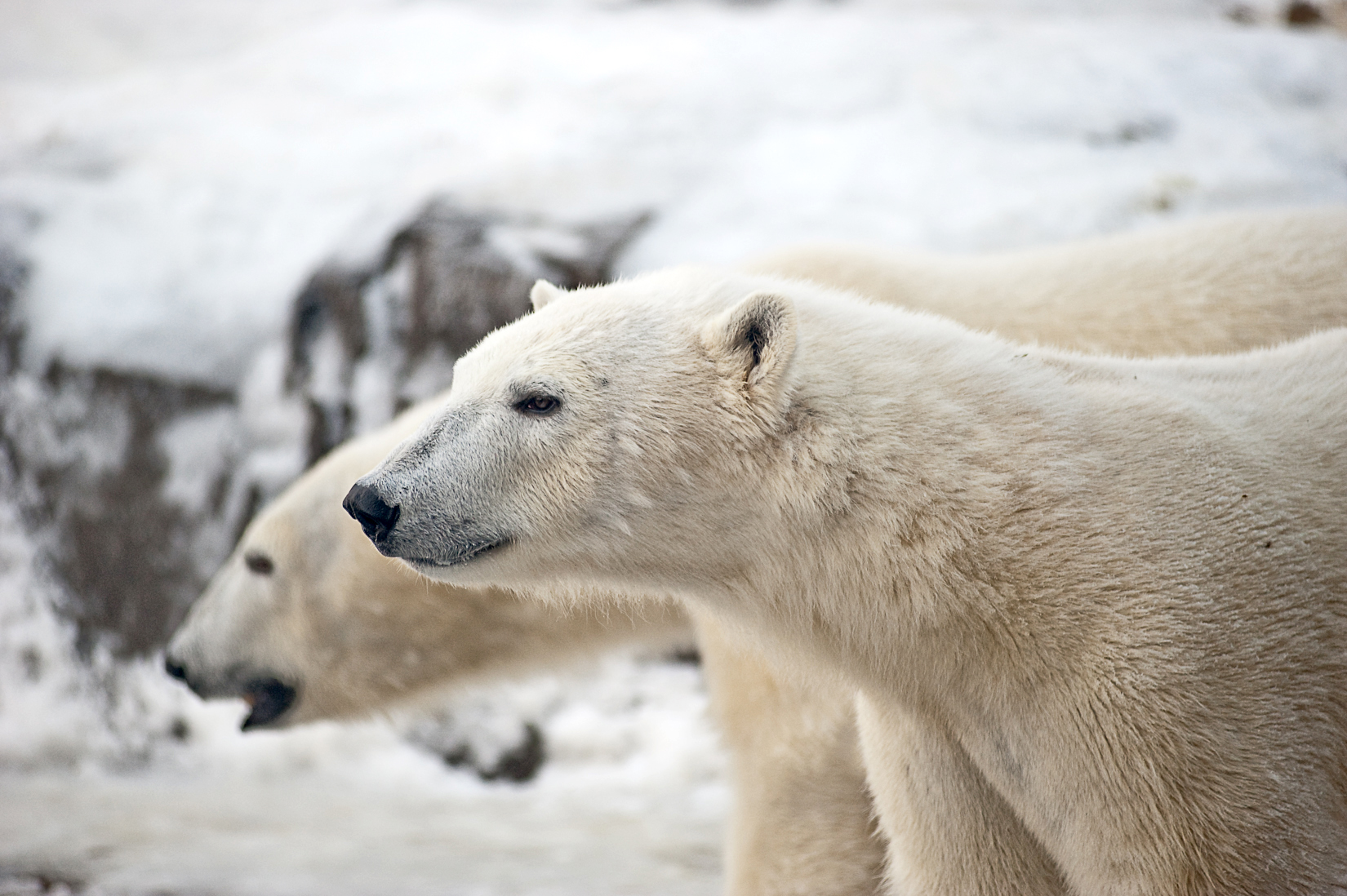 COLUMBUS, Ohio
- With peak travel season fast approaching, Ohio's tourism industry is unveiling a wide variety of new experiences perfect for travelers seeking affordable yet first-class opportunities for fun, relaxation, rejuvenation and reconnection.
"2010 is shaping up to be an exciting summer for new tourism experiences," said Ohio Tourism Director Amir Eylon. "There are new animals at Ohio zoos and a number of water related adventures including Tall Ships, new water rides and wake boarding for beginners," Eylon said. "Ohio also is conveniently located within a day's drive of roughly 60 percent of the U.S. population, so we hope that our combination of new, budget-friendly experiences and close-to-home location will yield a good year for Ohio tourism."
Whether you're looking for a fun getaway with the family or hip neighborhood entertainment districts ripe with amazing culinary creations, Ohio has something to quench your thirst for new and exciting travel opportunities. Following are just a few highlights of the new exhibits, events and attractions that make Ohio Too Much Fun For Just One Day! For more information, visit
Discover Ohio.com
, follow us on Twitter
@DiscoverOhio
or become a fan of The Ohio Tourism Division on
Facebook
.
Family Fun
The Triple Twist at Great Wolf Lodge
- Mason (Now open)
Located at Kings Island, Great Wolf Lodge debuts its newest waterslide, The Triple Twist, featuring a high speed, five-story drop into a huge funnel, with twists, turns and two more funnels.
GreatWolf.com
Kings Island's Planet Snoopy
- Mason (Now open)
On Kings Island's opening day, the world's most popular beagle, Snoopy, and the entire PEANUTS gang came alive in the park's new Kids Area, Planet Snoopy. The park also features Diamondback, which debuted in 2009 as the park's tallest, fastest and meanest coaster; and Boomerang Bay, the 15-acre water park offering more than 50 water activities, including 30 water slides (free with park admission).
VisitKingsIsland.com
Polar Frontier at the Columbus Zoo and Aquarium
- Powell (May 6, 2010)
On May 6, 2010, the Columbus Zoo and Aquarium will introduce the new Polar Frontier exhibit area. In addition to the return of polar bears to the zoo, Polar Frontier will house Arctic foxes, Alaskan brown bears and reindeer. Check out the 167,000-gallon pool overhead while walking through the underwater viewing area to catch a glimpse of bears playing in the water. The exhibit area also features a conservation and education building where visitors learn about the importance of animal conservation.
ColumbusZoo.org
Cedar Point's Shoot the Rapids
- Sandusky (May 15, 2010)
Cedar Point's newest water adventure, Shoot the Rapids, will take riders on a 2,100-foot-long journey, through a wooded area and around an illegal still used for brewing sweet-tasting elixir, all while encountering surprise water elements and special effects. Opening in the spring of 2010 with a price tag of $10.5 million, it's the most expensive water ride ever built at Cedar Point.
CedarPoint.com
Cincinnati Zoo and Botanical Garden's Dragons! Exhibit
(June 2010)
Rated the No. 1 attraction in the region and one of the top zoos in the nation by Zagat Survey, and No. 7 on the list of the "Top 10 Best Zoos for Kids in the Nation" by Parents Magazine, the zoo debuts a new Komodo dragon exhibit. In addition to the new Komodo dragon, the exhibit will feature several species of monitor lizards, highlighting the largest, longest, smallest and some of the most colorful monitor lizards in the world.
CincinnatiZoo.org
Safari Outdoor Adventure Park at Kalahari Resort
- Sandusky (Summer 2010)
The country's largest indoor waterpark resort is expanding again with its new Safari Outdoor Adventure Park. Designed with an African village theme and set above the resort's outdoor waterpark, the experience will feature six-story towers that launch guests, a zip line, a towering ropes course and a rock climbing wall. This brand-new adventure area is part of Kalahari Resort's expanding team-building activities for meetings and conventions, but will be available to all guests.
KalahariResorts.com/oh
Cities, Culture and Cuisine
Greenhouse Tavern
- Cleveland (Now open)
Located on the rejuvenated East Fourth Street in downtown Cleveland, the new Greenhouse Tavern is the city's first green-certified restaurant. The restaurant's chef-owner Jonathon Sawyer was recently honored as Food & Wine magazine's prestigious Best New Chef, a huge honor in the culinary world. The eatery follows the farm-to-table concept, utilizing fresh, local ingredients to create menu items like Ohio Goat Pasta, Coq Au Vin (with braised Ohio bacon) and burgers made with Ohio beef. The site even serves draft beer from The Brew Kettle, located in Strongsville, Ohio.
TheGreenhouseTavern.com
The Cleveland Museum of Art Renovations
(Spring/Summer 2010)
The Cleveland Museum of Art re-opens the Gartner Auditorium in spring and opens the lower-level 1916 galleries featuring ancient and Byzantine art. A yet-to-be-determined date in 2010 will celebrate the second of three new wings designed by architect Rafael Vinoly, a major milestone in the museum's multi-million dollar renovation and expansion. In 2009, the museum opened the 139-square-foot East Wing, which created new spaces for the presentation and conservation of one of the nation's leading collections.
ClevelandArt.org
Sports and Recreation
Wake Nation
- Fairfield (May 2010)
Wake Nation in Fairfield opens a new, kid-friendly wakeboard experience, "Easy Line," for youngsters ages 5 and up, on May 1. The site is the first and only cable wake park in the tri-state (Ohio, Kentucky, Indiana) area allowing both beginners and experienced riders the ability to wakeboard, water ski, kneeboard and/or wake skate on a 10-acre lake without a boat.
WakeNation.com
The Biggest Week in American Birding
- Oak Harbor, Ottawa County (May 2010)
Ohio's Lake Erie Marsh region will be the site of The Biggest Week in American Birding, May 6 - 10. Attracting bird enthusiasts from around the globe, this week-long event includes guided excursions to Ottawa National Wildlife Refuge, a hotspot for water birds and warblers; birding-by-ear workshops; and presentations by birding guru, Kenn Kaufman.
BiggestWeekInAmericanBirding.com
2010 Can-Am Police-Fire Games
- Dublin (August 2010)
More than 2,500 police and fire fighters from around the world will attend the 2010 Can-Am Police-Fire Games in Dublin, Aug. 15 - 22. The international, Olympic-style competition consists of 58 events including SWAT, Narcotics Dog, Tug of War, Karate and Toughest Competitor Alive. To date, competitors from more than 100 different police and fire agencies have registered.
CanAmPoliceFireGames.org
2010 REV3 Cedar Point Triathlon
- Sandusky and Lake Erie Islands (September 2010)
The organizers of the Revolution3 triathlon racing series have chosen Lake Erie Shores and Islands and Cedar Point as home for their newest event, the 2010 REV3 Cedar Point Triathlon. An Ironman-length race, the competition includes swimming, biking and running courses and offers professional athletes a $100,000 prize purse. The Sunday, Sept. 12 race will begin and end at Cedar Point and fan out throughout the surrounding islands.
REV3Tri.com
History and Heritage
Korean War 60th Anniversary Exhibit
- National Museum of the U.S. Air Force, Dayton (June 2010)
The National Museum of the U.S. Air Force, along with other community organizations, will commemorate the 60th anniversary of the Korean War with special events and a renovation of the museum's Korean War exhibit area. Activities take place June 24 - 26, and include "Dinner Under the Wings," an exhibit opening reception, Wright-Patterson Air Force Base's sixth-annual Freedom's Call Military Tattoo and a ceremony at the Korean War Memorial in downtown Dayton.
NationalMuseum.af.mil
Tall Ships
- Downtown Cleveland Harbor (July 2010)
Starting July 7, 2010, the Tall Ships return to Cleveland for a four-day festival that includes ship boardings, a wide variety of exhibits and displays and even sail aways. These spectacular vessels represent maritime history from the Revolutionary War, the War of 1812, Great Lakes trading schooners, Baltimore Clippers and more. The ships will enter Cleveland's harbor and begin a Parade of Sail in preparation for the opening of the festival. This annual series of tall ships showings and maritime port festivals informs the public about tall ships and maritime heritage, and docks in different cities throughout all the Great Lakes each year.
ClevelandTallShips.com
Check
DiscoverOhio.com
for more exciting and affordable travel opportunities close to home. To order a free copy of the 2010 Ohio Travel Planner or the 2010 Spring/Summer Calendar of Events, visit www.DiscoverOhio.com or call 1-800-BUCKEYE. The Ohio Travel Planner and Ohio Calendar of Events also are both viewable online. Trained travel counselors are available to assist 1-800-BUCKEYE callers weekdays from 8 a.m. to 9 p.m. and weekends from 9 a.m. to 6 p.m.
About the Ohio Tourism Division
The Ohio Tourism Division is the premier source of information for travelers and media about Ohio's vibrant tourism experiences, attractions, and economy. Division marketing programs contributed to an estimated $39 billion in total sales in 2008 and 452,000 jobs sustained by visitors to the state. A part of the Ohio Department of Development, the Division's mission is to promote and celebrate Ohio's unique travel opportunities and market the state's outstanding quality of life.
# # #