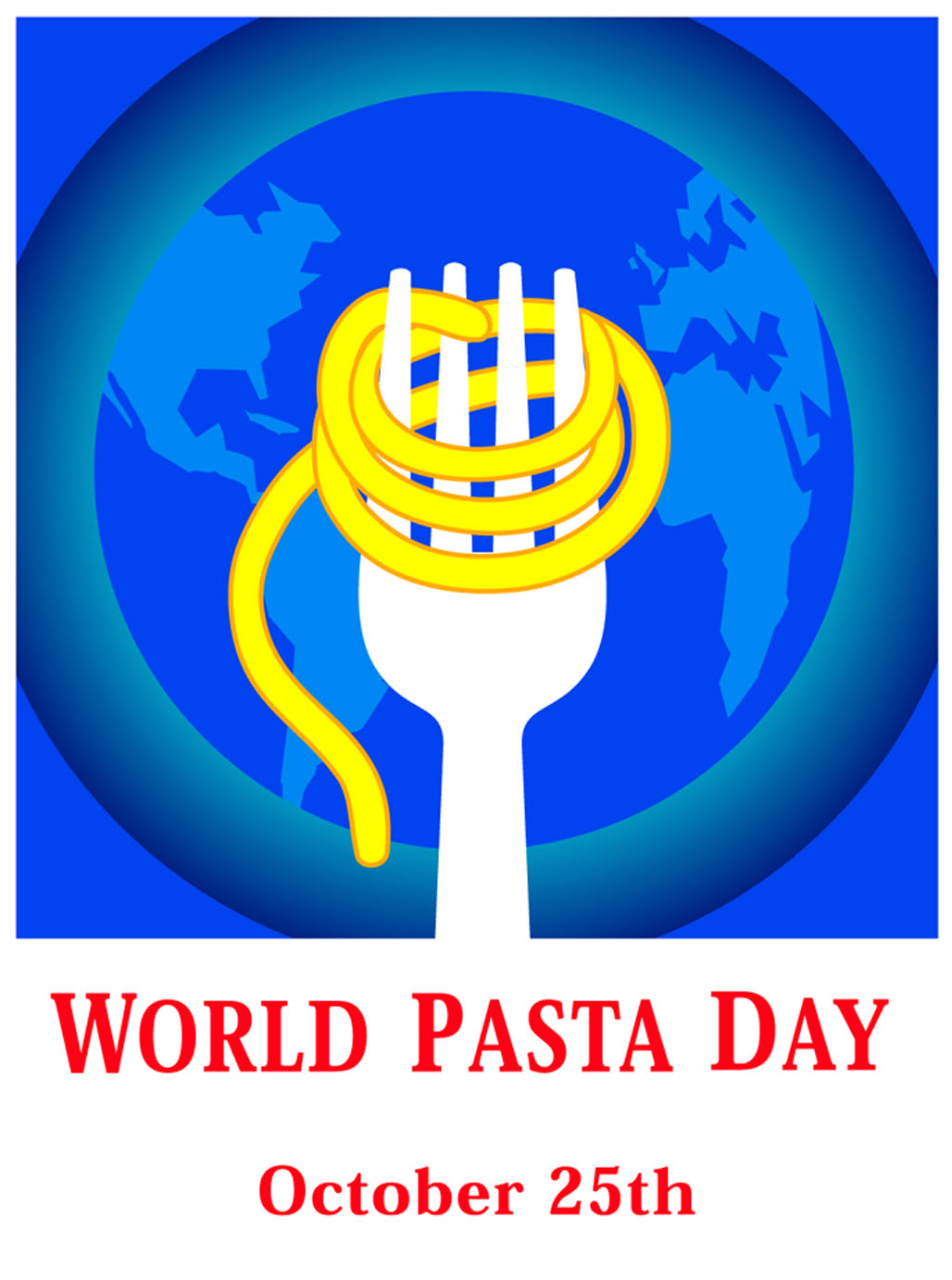 BOSTON, MA, October 3, 2011 -- Pasta is the world's favorite food, so it is no wonder that on October 25, 2011, people around the world will celebrate World Pasta Day. This annual event, now in its 16th year, was created to commemorate the delicious, nutritious and versatile role pasta plays in a healthy lifestyle. On this day - and year round --
Oldways
and the International Pasta Organisation (IPO) invite families, chefs and restaurants around the world to gather friends and loved ones and cook up their favorite pasta dish - for taste, for health, for convenience!
As part of last year's worldwide celebration, Oldways and the IPO, organized a meeting of scientists and food authorities. The result was a new Scientific Consensus Statement - the first since 2004 - based on the most updated body of scientific evidence about the healthfulness of pasta. The statement reinforces pasta as an affordable, healthy carbohydrate food and a delicious way to eat more vegetables, legumes and other healthy foods often under consumed.
The complete scientific consensus statement is now outlined in a new "Pasta for All" brochure, created by Oldways. In addition, the brochure summarizes the scientific evidence supporting the health and economic benefits of pasta along with examples of how to prepare and enjoy pasta meals from around the world. The brochure will be available for download starting on October 25th on the
Oldways website.
"The healthy pasta meal consensus statement goes hand and hand with the USDA's new message to fill half your plate with vegetables," said Sara Baer-Sinnott, President, Oldways. "Pasta is the ultimate vehicle for pairing with vegetables and other wholesome ingredients such as olive oil, fish, beans, or good cheese. Combined with peas, tossed in a vegetable primavera or topped with a puttanesca, pasta is the perfect approach to healthy and affordable family meals."
Since 1995, World Pasta Day has been an international celebration of pasta - a food consumed all over the world in varying cuisines. In addition to the nutritional merits of the healthy pasta meal, the widespread availability and affordability of pasta earns it an important place at the global dining table. To celebrate World Pasta Day, Oldways recommends:
Try a new pasta - there are 600 shapes produced worldwide, including many whole grain options.
Mind your portions - Americans tend to overload their plates. A healthy portion of pasta is one to two cups cooked (1 cup of cooked pasta is about 200 calories). When eaten in the proper portions and in combination with healthy foods, pasta does not cause weight gain.
Cook up
your favorite pasta dish at home - All it takes is a few simple ingredients --for instance, olive oil, garlic, tomatoes and pasta - to create a nutritious and delicious meal.
Go meatless - Try a hearty vegetable and bean soup such as Pasta e Fagioli or enjoy pasta with roasted seasonal vegetables like cauliflower, or even pumpkin, for a perfect fall pasta meal.
"World Pasta Day is an opportunity to prepare the ultimate healthy pasta meal by getting creative in the kitchen so what better way to celebrate health than to gather with friends and family and enjoy a delicious meal," said Baer-Sinnott.
Please contact Rachel Greenstein (rachel(at)oldwayspt(dot)org or 617-896-4888) for a copy of the "Pasta for All" brochure, "Healthy Pasta Meals" 2010 Consensus Statement, hi-res graphics or to schedule an interview.
About Oldways
Oldways
(www.oldwayspt.org)
is an internationally-respected non-profit food and nutrition education organization with a mission to guide and inspire people to better health. It is the parent organization for The Whole Grains Council and The Mediterranean Foods Alliance, and is well-known for creating the Whole Grain Stamp and the Mediterranean Diet Pyramid.