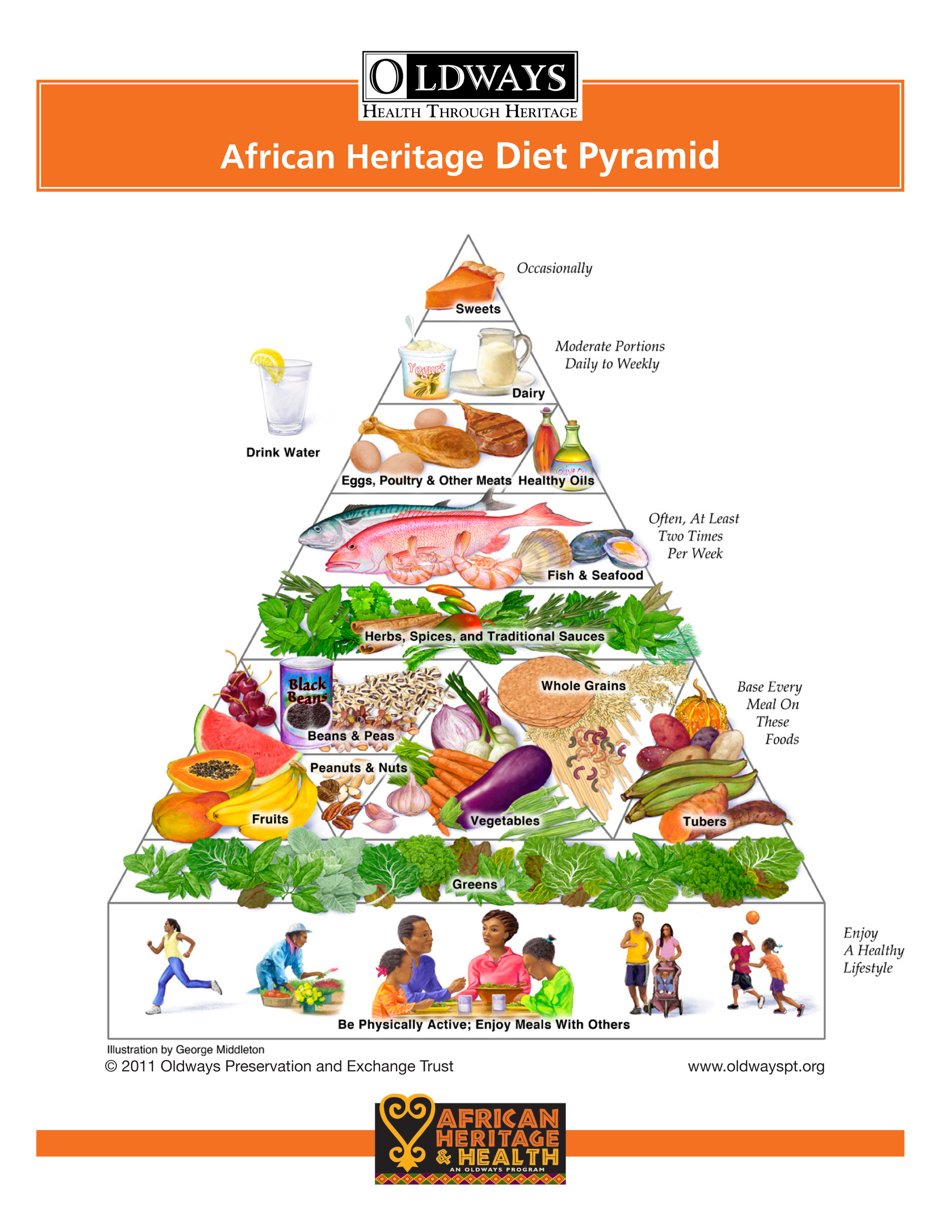 Boston, MA, February 6, 2012 – Today, Oldways (www.oldwayspt.org) announced it has received a $100,000 grant from the Walmart Foundation to promote healthy eating habits among American families. These grants are part of a $9.5 million nationwide donation to support nutrition education programs in local communities.
The donation to Oldways will fund a program encouraging dietary changes in the African-American community through Oldway's African Heritage Diet program. The program will provide nutrition education to 4,000 participants.
"Oldways applauds Walmart's commitment to bringing more healthy and affordable foods to consumers across the country, and we are thrilled to be working with them and other organizations as committed to public health as we are," said Sara Baer-Sinnott, President of Oldways. "The generous support we received enables us to put our African Heritage Diet Pyramid into practice, with programs that provide cultural and nutrition education to serve the communities that need it most."
In January 2011, Walmart, alongside First Lady Michelle Obama, announced an initiative to provide customers with healthier and more affordable food choices. This effort includes a commitment to increase funding for nutrition programs that help educate consumers about healthier food choices.
"At Walmart we are committed to helping our customers make healthier decisions whether that's through their in-store experience or through taking a class focused on nutrition education," said Andrea Thomas, senior vice president of sustainability at Walmart. "With this grant to Oldways, more Americans will have access to nutrition education classes, cooking demonstrations and nutritional recipes—essential tools to living a healthier life."
Nearly 300,000 people across the nation will benefit from the Walmart Foundation's $9.5 million donation for nutrition education programs. In addition to Oldways, the following organizations will receive donations:
To learn more about Walmart's commitment to nutrition education, visit: http://www.walmartstores.com/healthyliving
To learn more about Oldways, visit: www.oldwayspt.org
About Oldways
Oldways (www.oldwayspt.org) is a nonprofit food and nutrition education organization, with a mission to guide people to good health through heritage, using practical and positive programs grounded in science and tradition. Simply, we advocate for the healthful pleasures of real food. Oldways is the parent organization for The Whole Grains Council and The Mediterranean Foods Alliance, and is well-known for creating the Whole Grain Stamp and the Mediterranean Diet Pyramid.
About Philanthropy at Walmart
Walmart and the Walmart Foundation are proud to support initiatives that are helping people live better around the globe. In May 2010, Walmart and its Foundation made a historic pledge of $2 billion through 2015 to fight hunger in the U.S. The Walmart Foundation also supports education, workforce development, environmental sustainability, and health and wellness initiatives. To learn more, visit www.walmartfoundation.org.