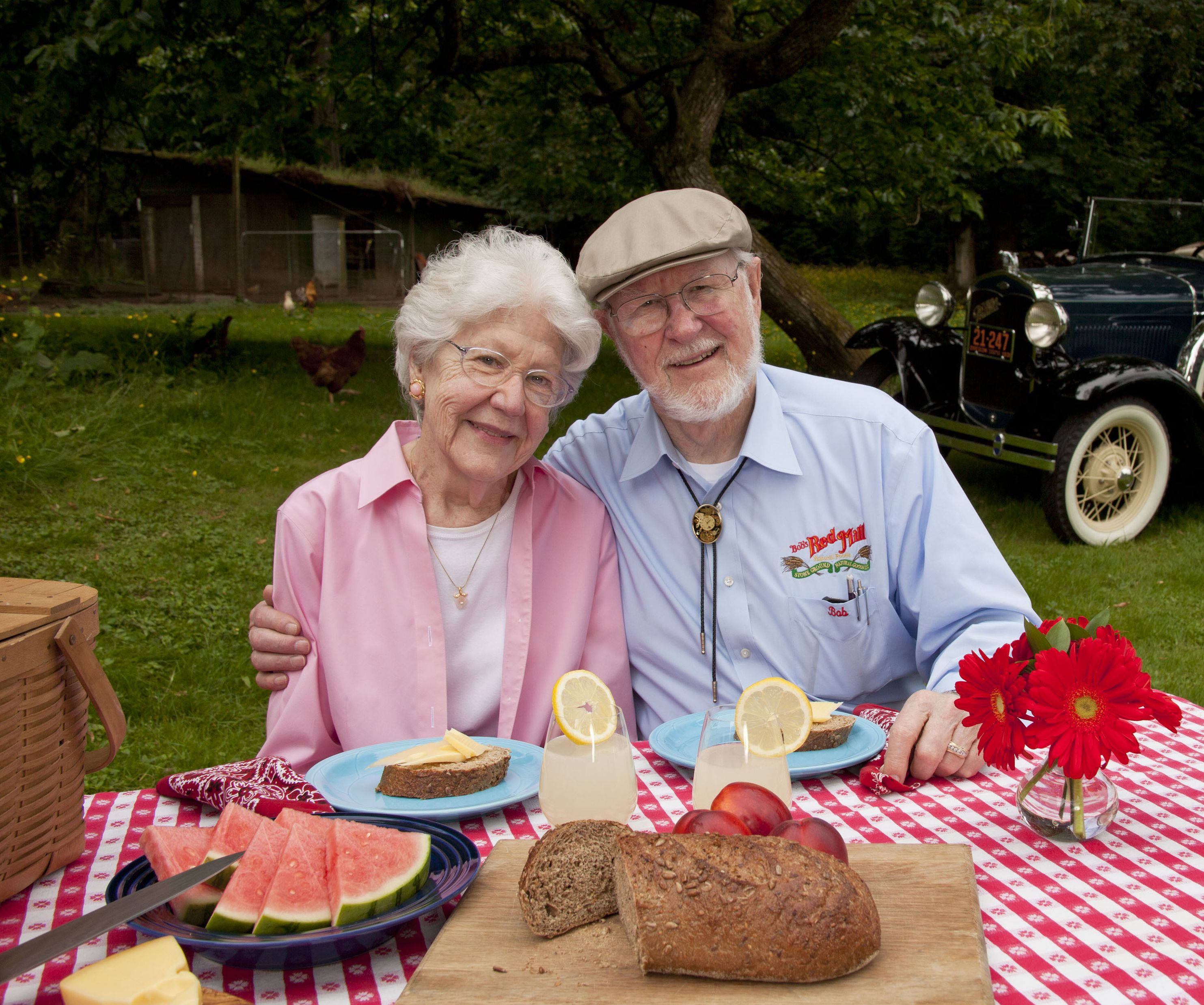 PORTLAND, Ore. - Oregon Health & Science University (OHSU) today announced a $25 million philanthropic partnership with Bob and Charlee Moore - founders of Milwaukie-based Bob's Red Mill Natural Foods - to confront what is widely considered to be the world's greatest contributor to the rise of chronic disease: poor nutrition.
The Moores' $25 million commitment will establish the Bob and Charlee Moore Institute for Nutrition and Wellness at OHSU. Its ambitious aim: to halt the rampant health problems caused by unhealthy eating and inadequate nutrition through cutting-edge research and community outreach.
Nutritionally linked conditions such as obesity, type 2 diabetes, autism, heart disease and hypertension have risen sharply along with the post-World War II advent of processed convenience foods that are high in sugar and fat but low in nutritional value. Experts call this phenomenon "high-calorie malnutrition," and research is proving that its consequences can last for generations.
"The Moores' passion and common-sense philosophy about better health through wholesome foods aligns perfectly with OHSU's mission to create a healthier world for future generations," said OHSU President Joe Robertson, M.D., M.B.A.
"Throughout the history of OHSU, transformational investments such as the Moores' have helped us to raise the standard of health care and biomedical science," said OHSU Foundation President Allan Price.
"Food is such a basic part of life that it's the ideal place to start making big changes in public health," said Mark A. Richardson, M.D., M.B.A., dean of the OHSU School of Medicine.
As the first step toward change, the commitment to donate will endow the Bob and Charlee Moore Chair for Nutrition and Wellness.
OHSU brings to the partnership numerous interrelated research programs of international stature, many of which focus on the complex relationship between a woman's nutritional health history and the development and lifelong health of her offspring.
For the Moores, the commitment is a key part of the mission they-and everyone at Bob's Red Mill-set out to accomplish every day: to create permanent, positive change through nutrition. The Moores' investment is a key part of the legacy of sustained good health through diets rich in whole grains, fiber and complex carbohydrates.
"Charlee and I have always been inspired by challenge," said Bob Moore, 82. "I can't think of a tougher challenge than changing people's behavior when it comes to their diets, so I feel very inspired to be part of this institute. Working together we can rise to that challenge and motivate people - especially mothers-to-be - to make the kinds of changes that promote their own and their babies' health. I'm very excited about what we can achieve."
Read more...