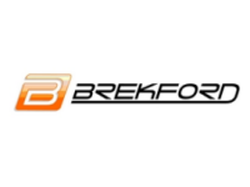 Brekford Corporation (OTCBB:BFDI) released financial information from its third fiscal quarter 2011 this morning. The Hanover, Maryland-based technology service provider showed the type of growth that investors want to see with revenue climbing 100.7 percent, gross profit surging by 162.4 percent and net profit jumping upward by an alarming 1,311.7 percent.
More concisely, highlights from Q3 2011 as compared to Q3 2010 included:
Net sales totaled $5.3 million compared to $2.6 million, an increase of $2.67 million.
Operating expenses increased to $734,000 compared to $431,000 - the result of an increase in expenses for the expansion of the business.
Net income totaled $493,925 compared to $34,987, an increase of $458,938.
Gross profit was $1.26 million compared to $482,000.
Gross profit margin increased to 24% compared with 18%.
The Company's cash position improved to total $2.2 million, up from $1.5 million at the end of third quarter of 2010.
Brekford CEO C.B. Brechin stated,
"The Company is pleased to report significant positive growth for the fourth consecutive quarter, attributed largely to the ongoing expansion of our Traffic Safety Group (TSG). We believe the Company's sustained growth is a measure of the enormous opportunity that exists in automated traffic safety, a space we remain focused on realizing its full potential as we continue to build shareholder value."
Disclaimer: Neither http://www.otcshowcase.com nor its officers, directors, partners, employees or anyone involved in the publication of the website or newsletters ("us" or "we") is a registered investment adviser or licensed broker-dealer in any jurisdiction whatsoever. Further, we are not qualified to provide any investment advice and we make no recommendation to purchase or sell any securities. The prior article is published as information only for our readers. otcshowcase.com is a third party publisher of news and research. Our site does not make recommendations, but offers information portals to research news, articles, stock lists and recent research. Nothing on our site should be construed as an offer or solicitation to buy or sell products or securities. This site is sometimes compensated by featured companies, news submissions and online advertising. Viper Enterprises, LLC (parent company of OTC Showcase) has received no compensation for this article from and owns no shares of the aforementioned company(ies). Please read and fully understand our entire disclaimer at http://www.otcshowcase.com/?page_id=190.