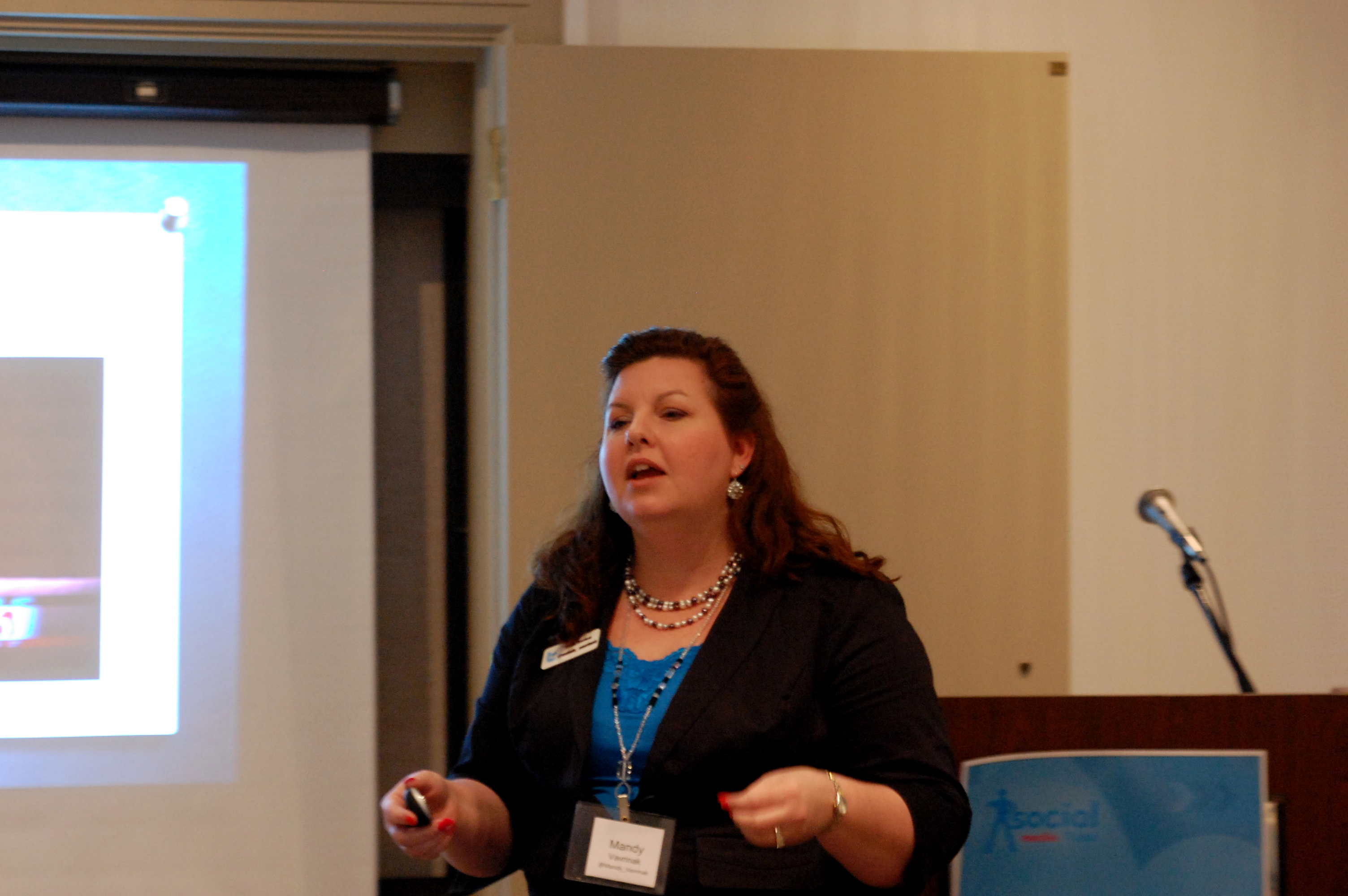 Thanks to Tulsa Technology Center and FREE wifi, this will be a unique learning opportunity.

Bring your laptops, tablets, ipads, and smart phones.

Facebook, Twitter, Youtube, Google Plus oh my!

Cheryl Lawson will get you acquainted with the nuances of social networks and help you begin to create a strategy to pick which sites work best for you and how to best manage your time.

Strategy - How to decide the channels your business should adopt
How to use Twitter, Facebook and YouTube to your best advantage
How to listen and engage your friends, followers and fans
Time and resource management, analysis, best practices and much more.
Now that you know which sites will work best for you.

Content is King!

Sites like Scribd, slideshare, google docs, PitchEngine & related, searchable PDFs, linked profiles, on & on, all the content generated by multiple departments in a company (or by one person wearing many hats) all count in your search engine optimization.

Mandy Vavrinak will show you how important it is to create content for your brand/project.

Now that you know where to spend your time, what you want to say, how do you get your blog/website started.

Wordpress Zero to Sixty!

Carlos Moreno will take you through what you need to get started with Wordpress to run your website: From installing Wordpress on your own domain, to installing a theme, and creating pages and posts.

We'll all get together afterwards for a Q&A session

Before we close, special guest Judi Grove will stop by and share with us all of the Turn Tulsa Pink activities and how you can get involved.

Your registration fee covers refreshments and your very own Turn Tulsa Pink T-shirt!

$45.00 is an Exclusive Social Media Tulsa price. If you know of people outside of the group who might benefit, but want to save $$, please invite them to join the meetup group!