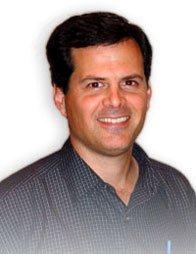 PHILADELPHIA - Mark Dawson, a certified public accountant and chair of the accounting department at LaRoche College, received the 2009-2010 Outstanding Educator Award from the Pennsylvania Institute of Certified Public Accountants (PICPA). He was announced as the recipient at PICPA's Accounting Education Idea Exchange conference in Hershey, Pa., last month.

"Many times while on my home at the end of a long school day, I would wonder if I had been good enough that day," Dawson said. "Apparently, someone now thinks I've put in some good days."

Dawson, who resides in Cranberry Township, Pa., was nominated for the award by Bob Henkels, CPA, who was a colleague of Mark's when they both taught at Indiana University of Pennsylvania. The Outstanding Educator Award recognizes a full-time Pennsylvania college or university accounting educator who is actively involved in the accounting profession. Educators from nearly 100 Pennsylvania colleges and universities are eligible to win the award. The winner is selected by a small panel of PICPA members.

"His students speak so highly of him," Henkels said. "His teaching style is fluid and current."

Dawson, who is also an associate professor at La Roche, is constantly speaking with other CPAs to get the latest on the accounting profession and to find out what his students should know to be successful in the working world. Some of his past students come back to school to speak with current students about what they are experiencing in the field. In addition, he donates extra time to students with special needs.

While at Indiana University of Pennsylvania, Dawson received an award for best professor in the college of business. Henkels believes Dawson, "has been a tremendous `silent' asset to our profession. Most professors have done an incredible job for our profession with little appreciation."

The Outstanding Educator Award winner is automatically nominated for the American Institute of Certified Public Accountants' (AICPA) Distinguished Achievement in Accounting Education Award.