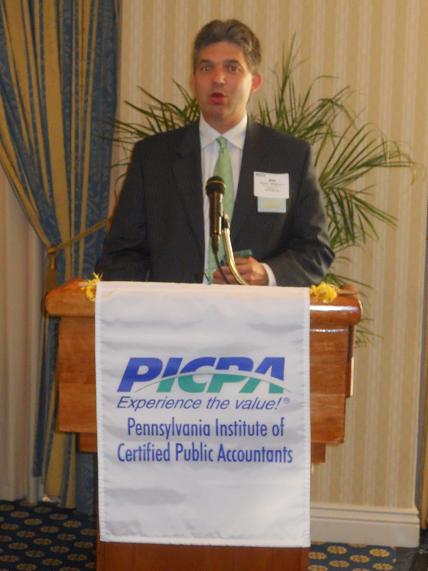 PITTSBURGH - Donald J. McMahon Jr., a certified public accountant, received a Volunteer Service Award from the Pittsburgh Chapter of the Pennsylvania Institute of Certified Public Accountants (PICPA).

McMahon, who was honored at the chapter's annual meeting on May 27, received the award for outstanding service and demonstrated contributions to the chapter and PICPA through active participation in volunteer opportunities. He has spent many years on the chapter's Practitioners Committee, and coordinates its annual successful conference.

"I am very honored to be considered for, and receive, this award from my peers," McMahon said. "I have enjoyed serving on and leading the Pittsburgh Chapter's Practitioners Committee over the years. It is my way of giving back to the profession which has been so good to me."

McMahon is an audit manager of construction services with Bronder & Company PC in Pittsburgh.