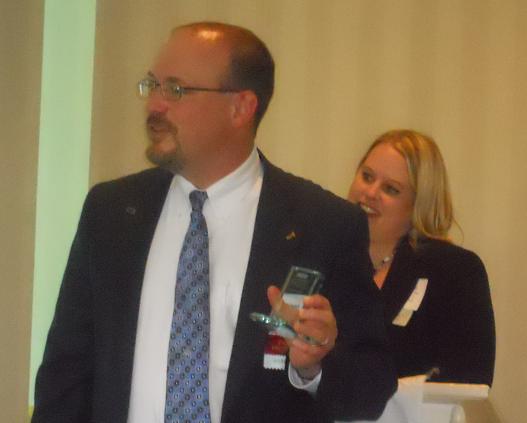 WILLIAMSPORT, Pa. - Michael G. Charles, a certified public accountant, received a Volunteer Service Award from the North Central Chapter of the Pennsylvania Institute of Certified Public Accountants (PICPA).

Charles, who was honored at the chapter's annual meeting last month, received the award for outstanding service and demonstrated contributions to the chapter and PICPA through active participation in volunteer opportunities. Charles is a past president of the North Central Chapter and a current member of PICPA's Professional Ethics Committee.

"I have a tremendous amount of respect for my fellow chapter members and their dedication to professional development, education, and community outreach," Charles said. "It is a privilege to have an opportunity to share my love of the profession with others, and an honor to be recognized for these efforts by my peers."

Charles is vice president and tax officer at Citizens & Northern Bank in Wellsboro, Pa.