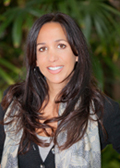 PerfectServe, the premier provider of voice, online and mobile clinician-to-clinician communications, announced today that Lillian Hudson has joined the firm as an account manager.

Based in Tampa, Fla., Hudson will be responsible for supporting PerfectServe's hospital clients in the Southeast during and after deploying the company's intelligent communications system, which eliminates hospital errors and enables nurses and doctors to better coordinate care.

"As PerfectServe expands into hospital systems in the Southeast, including Orlando Health, we continue to strengthen our team of consultants who ensure smooth transitions to our system for hospitals, clinicians and their patients," said Terry Edwards, chief executive officer of PerfectServe. "We're very excited to welcome Lillian. Her expertise will be a valuable resource for PerfectServe and our clients."

Hudson comes to PerfectServe with over 20 years of healthcare experience. Prior to PerfectServe, Hudson was a regional account manager at PatientKeeper, a provider of physician health information systems.

Earlier in her career, Hudson was a senior implementation consultant at McKesson, team lead in the labor analytics division at Kronos, manager at HealthPlan Services, and supervisor of commercial accounts at Blue Cross Blue Shield.

Hudson received a bachelor's degree in business management from Mount Saint Mary College in Newburgh, New York.

About PerfectServe
PerfectServe offers intelligent voice, online and mobile clinical communication solutions that route calls and messages to the right doctor, at the right time. It gives physicians complete control over the communications they receive while enabling hospital clinicians to expedite and improve care coordination. Based in Knoxville, Tenn., PerfectServe processes more than 30 million clinical communication interactions each year involving more than 17,500 physicians in 154 markets across the U.S. For more information, visit www.perfectserve.com.