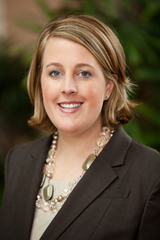 PerfectServe, the leading provider of clinical communications and clinical information delivery, has grown its team with the hiring of Michelle Piel as vice president of sales for the east central region.
In her new position, Piel will offer executive sales leadership to support business development and support the company's strategic clinical direction.
With more than 13 years of experience in clinical and healthcare technology solutions, Piel comes to PerfectServe from MedAssurant where she served as senior director of business development, delivering data software and analytic solution sets to health plans. Prior to her tenure at MedAssurant, Piel was the senior electronic sales executive at Krames Healthcare, where she oversaw contract negotiation on a national scale.
Piel holds a bachelor's degree in communications from Hope College.
"We are so happy to bring Michelle to the PerfectServe team because she brings solid experience in business development and sales execution," said Terry Edwards, president and CEO of PerfectServe. "She will be an excellent addition to our team, supporting our strategic vision to provide standardized clinical communication solutions and information delivery across the continuum."
About PerfectServe
Advancing care coordination across the continuum, PerfectServe's clinical communication and information delivery platform makes it easy to connect clinicians — and push relevant clinical information — to the right physician at the right time, in the precise way each physician wishes to be reached. Based in Knoxville, Tenn., PerfectServe processes more than 30 million transactions annually, connecting more than 20,000 physicians in health systems and medical practices across 154 markets in the United States. For more information go to http://www.perfectserve.com, visit Twitter, or call 877-844-7728.