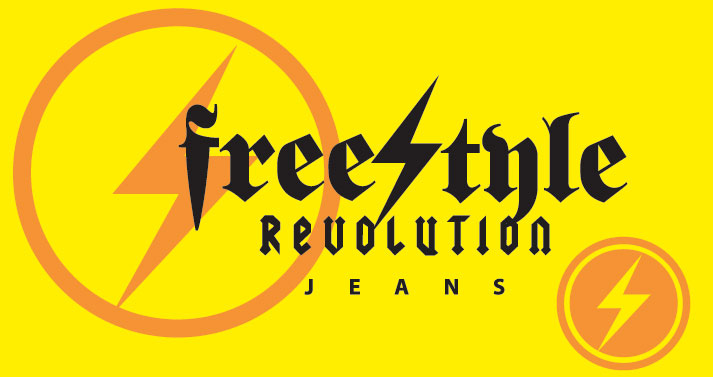 Freestyle Revolution, Stargate Apparel's expansive denim line, is launching its first ever marketing and public relations efforts in partnership with Pierce Mattie Public Relations.

Specializing in denim and non-denim bottoms for a wide range of size offers including infant, toddler, kids, junior and plus, Freestyle Revolution is a fun and fashionable line that takes its inspiration from the world of rock `n' roll. Appealing to consumers for both its value and style, Freestyle Revolution is a favorite in department stores and specialty retailers, including Nordstroms and Dillard's.

Under the leadership of Joseph Bailey, President and CEO of Stargate Apparel, Freestyle Revolution has consistently expanded their reach since its launch in 2007. "Increasingly, consumers are more fashion savvy. They demand not only the latest trends, but the greatest value in their wardrobe purchases. Freestyle Revolution successfully delivers both fashion and affordability to an ever-growing fan base," says Bailey.

"As an agency, we see tremendous potential in this partnership. Freestyle Revolution has all the components necessary to capture a larger share of the denim space and convert consumers to their brand," says Serge Gurin, President of Pierce Mattie PR.

For more information about Freestyle Revolution and Stargate Apparel, please contact Pierce Mattie Public Relations at 212-243-1431.

About Stargate Apparel: Founded in 1994, Stargate Apparel began as a private label business that continues to expand its categories and reach to create lifestyle brands. Parent company of Freestyle Revolution, St. Tropez Swimwear, Baby Buns and Blue Epic, Stargate boasts its own design team and is known for its ability to interpret fashion trends and turn them into apparel that has mass appeal.

About Pierce Mattie Public Relations: Launched in 2001, Pierce Mattie PR is a leader in the communications industry, specializing in consumer goods, ranging from beauty to fashion. With a team of brand advocates, Pierce Mattie PR partners with their clients to develop holistic communications programs that reach core consumers, maximize press exposure and drive brand awareness.