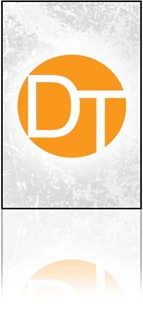 Jewelry designer, David Tishbi, has enlisted Pierce Mattie Public Relations (www.piercemattie.com) to oversee his Jewelry PR campaign. The PR firm has been tasked with generating consumer awareness about the collection of luxury jewelry that is elegant yet modern.

David Tishbi Handcrafted Jewelry specializes in a "two-tone" jewelry process, emphasizing a striking juxtaposition of gold and sterling silver. Unique options in conventional solid metals are also available throughout the expansive collection. Many pieces are adorned with semi-precious stones from an array of possibilities including amethyst, garnet, diamond, pearl and tourmaline. Each item stands alone in its distinct craftsmanship.

"We are very excited to be working with David Tishbi Jewelry," said Réal Hamilton-Romeo, Senior Account Director. "David has impeccable taste and amazing insight and his collection stylishly intertwines sophistication and contemporary design," Réal concludes.

David Tishbi Handcrafted Jewelry is carried in retail establishments worldwide, and at www.davidtishbi.com. For inquiries about David Tishbi Handcrafted Jewelry please contact Pierce Mattie Public Relations at 212-243-1431.

To find out what Pierce Mattie Public Relations can do for your brand, learn more by visiting www.piercemattie.com or by calling 212-243-1431.

About Pierce Mattie Public Relations: Launched in 2001 by wellness lifestyle editor and expert Pierce Mattie, Pierce Mattie Public Relations remains the industry leader in communications for luxury beauty, fashion, home and fitness brands. With offices in New York and Los Angeles, Pierce Mattie PR has solid relationships with the editorial world of New York and the celebrity world of Hollywood. Pierce Mattie PR has a proven track record of collaborating with its client partners to deliver consistently outstanding results.