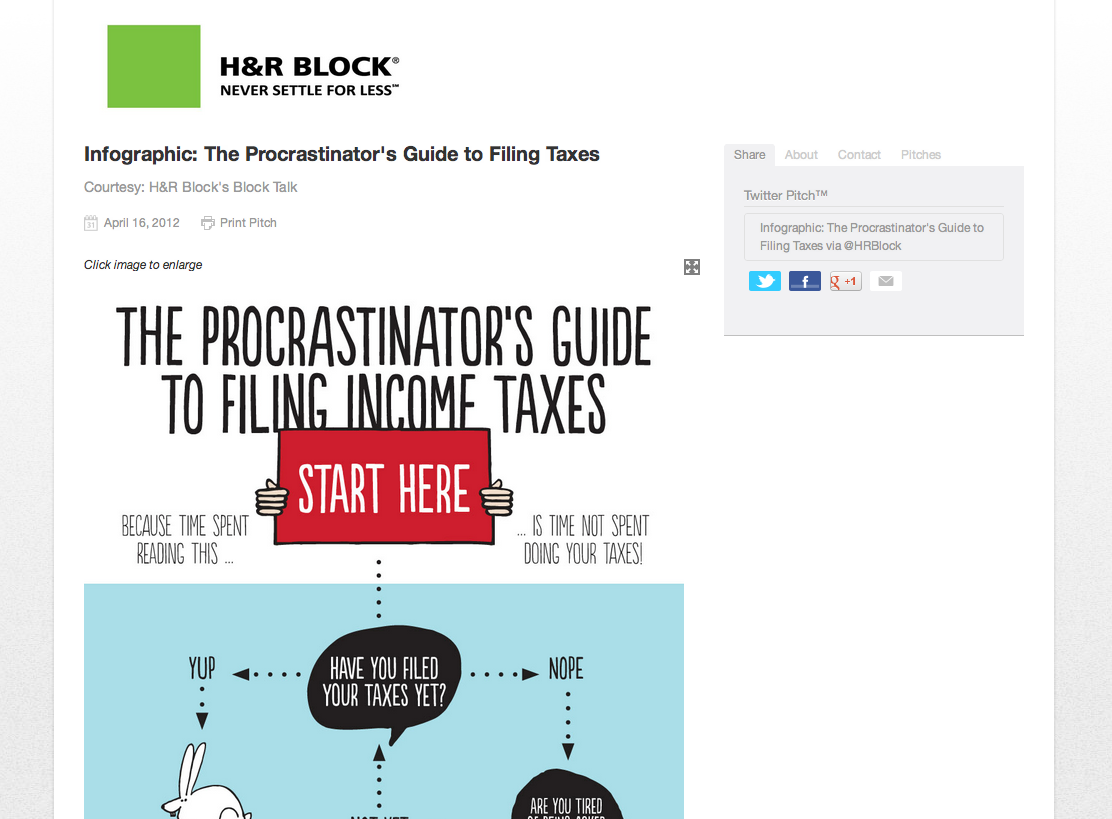 As promised, every Wednesday, over the next several weeks, I am going to share with you the conversations I've had recently with PitchEngine customers so you can learn firsthand how PR and Marketing professionals are utilizing this social publishing tool for their full arsenal of branded content.
This week's interview is with Doyle Albee, COO of Metzger Associates. Metzger is a full-service, PR-driven marketing firm. "By PR-driven, we mean that our outreach begins with words — words that customers and prospects search for when making purchasing decisions. Our Account Services team supports our PR pros in making sure that our clients' keywords are placed strategically, in the right order and density, in every news release, contributed article, blog post, blog comment, web page, tweet, Facebook or LinkedIn page, speech, annual report, etc." says Albee.
Q. How long have you been using PitchEngine to promote your content?
A. I think we've been using PitchEngine almost since it launched. We were immediately impressed with the strong Page Rank a pitch is able to achieve, and there's so much good programming built in that it saves us a great deal of time managing press rooms for our clients.
Q. What types of branded content have you put on PitchEngine?
A. The better question is almost "what haven't we put on PitchEngine?" We have a very diverse client base and have used pitches for clients ranging from H&R Block to XINGtea to hardware and software clients to cleantech and more. We also use PitchEngine to promote our own news and events.
Q. Once you put your content on PitchEngine, what do you do to share/promote it?
A. It depends on the pitch, but we've done everything from email the link to reporters (so much more effective than sending a Word or PDF attachment), put links on social media communities or work with key bloggers to feature the pitch link in a blog post. The flexibility is one of the best features. For example, if a client gets a great hit in a targeted publication, it's beneficial to do a pitch showing links to the coverage. You can't (well, you shouldn't) do that with a traditional news release. But with a pitch, it's a great way to help "re-purpose" good client coverage.
Q. What type of results have you seen from publishing your content on the site?
A. One of the best examples is H&R Block. We used PitchEngine to develop a series of helpful tax articles during last year's tax season and used a trending analysis overlay to guide the timing for posting. So, during a week when, for example, "charitable contributions" is trending up in online searches, we would post a pitch with information consumers are looking for on that topic. Throughout the tax season, we averaged just over seven percent click-through from our pitches to either "find an H&R Block retail store" or "start my tax return online." Those are incredibly solid results.
Q. How do you measure the success of a pitch?
A. We look at a number of factors, again, depending on the topic. Sometimes pitches are used to gain coverage, much like news releases. Sometimes they are an easy way to share information with your core fans and constituents and coverage isn't a goal. It's also important to look at the number of shares, re-Tweets, page views, etc. Again, the flexibility of the tool allows us to do the right thing for the communication goal of the particular piece.
Q. How has PitchEngine helped you to better promote your content?
A. It's another arrow in the quiver, if you will. If we're going to do a traditional release, a link to PitchEngine allows us to easily provide photos, video and social media sharing links. We often use the PitchEngine newsroom rather than building out a custom newsroom on client websites due to both functionality and Page Rank benefits. It's also a great way to share information that is important to fans and customers, but might not be worthy of traditional media coverage. Also, it's cost-effective. There's no PR professional alive that hasn't had to make the choice between a release that's not critical, but could be good to send, and the budget of wire service charges. PitchEngine provides yet another option when budgets are a consideration.
Q. How does PitchEngine's effectiveness compare to the traditional methods of distribution you used in the past?
A. No distribution tool will replace well-targeted communications, follow-up with reporters and just the "hard work" of public relations. That said, PitchEngine allows us to easily and cost-effectively distribute a wide variety of information about clients, decide which needs to "pushed" and which needs to simply be "posted" and tailor each tactic in a plan to best serve the client.
Q. Any other comments you'd like to add?
A. PitchEngine has become a valuable part of our toolbox. I think we're looking at an important part of how company news will be shared in the future, and there's so much potential for creative and customization. We're constantly pushing the envelope and look forward to see what the PitchEngine team comes up with next!
The blog post was written by Laurie Mahoney of Cision and the original can be found
here
.