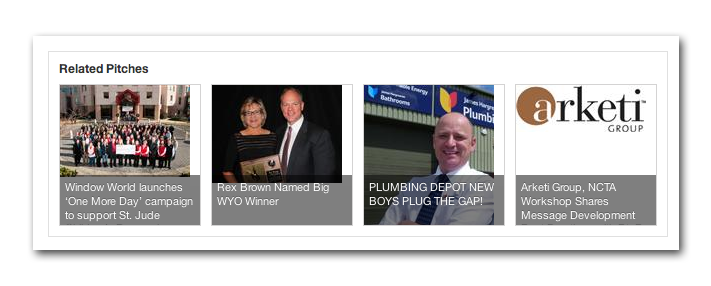 Today, we're rolling-out our new "Related Pitches" module for Premium Subscribers. The new content box is now included on all free pitches create on PitchEngine. Each content box is related to the category the individual pitch is assigned to by users.
"To date, PitchEngine content has garnered 13 million views," said PitchEngine Founder and CEO, Jason Kintzler. "This is the next step in a bigger plan to rethink content distribution for businesses and brands."

Current subscribers who wish to increase the visibility of their content can do so by upgrading to the Premium Plan. Free users who wish to remove Related Pitches from their free content can do so by subscribing to one of PitchEngine's paid plans which start at $19 per month.

The Related Pitches feature is one of several new modules planned for release in the coming weeks.

See an example of a pitch serving related content.