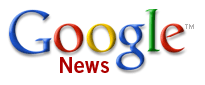 PitchEngine, a new public relations service for the social web, announced it will now share social media releases via Google News, in addition to its rapidly growing list of media followers and visitors.
The new integration means users who build their social media releases using PitchEngine will have their releases picked up by the popular news service for free - a sharp contrast from any other service with comparable capabilities.
"It's the next step in our model of sharing, not sending PR," said the company's founder, Jason Kintzler, "PitchEngine is PR for the social web, and obviously Google plays a significant role there."
With the introduction of Google distribution, PitchEngine is rolling out new features and pricing. Currently, users can build and share releases for free (which are hosted for 30 days). Users who wish to archive their releases can upgrade their brand to a Custom Newsroom, which allows them to host and archive all of their content for as long as they are subscribed.
A Newsroom Subscription is $50/month or $550/yr and allows the user to send multiple social media releases for their brand for that price. A new option will be added in the coming weeks that provides users archiving and hosting without the newsroom functionality. That subscription is just $35/month or $400/year, per brand.
"We have a long list a new features, more integration and plenty of new toys coming to our users," said Kintzler.
Among PitchEngine's upcoming features will be Asian distribution, translations and localizations which was
announced
earlier this week.
PitchEngine plans to unveil another beta update next week in conjunction with the new menu of services and pricing.