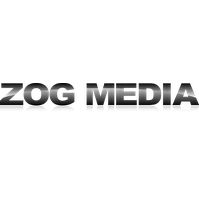 PitchEngine announced plans for a new Supercharged SEO offering today making the growing company the first to offer social media optimization and search engine optimization in a single platform.
Already an industry leader in the social PR space with more than 27,000 brands, the new product positions
PitchEngine
as both a social and search optimization platform for businesses and organizations of all sizes.
"Jeff Herzog essentially created the SEO industry. He and his team at
Zog Media
are defining the space again, partnering with PitchEngine to offer something unprecedented," said Jason Kintzler, Founder and CEO of PitchEngine.
The proprietary technology was developed by Zog Media which is comprised of seven ex-iCrossing standouts including, Jeff Herzog, who was Founder and CEO and Jeff Webster, formerly lead software engineer and software manager iCrossing.
"This partnership represents the realization of Social Media as a true extension of normal corporate practice", said Zog Media Founder and CEO, Jeff Herzog, "With the integration of our Technology, PitchEngine users will be able augment their reach online and inevitably grow their bottom line."
"We're providing our users more horsepower," said Kintzler, "It's the perfect compliment to what we're doing already and it provides communicators something they don't have easy access to." PitchEngine plans to begin rolling out it's new Pitch Platform this week.
Dubbed, "Project Redline," the platform is the result of 18-months of feedback and industry analysis. In short, PitchEngine will be the destination for businesses who are looking to get the word out.
PitchEngine also recently
announced
partnerships with Technorati and MyMediaInfo.
About Jeff Herzog
Zog Media Founder and CEO Jeff Herzog is widely known as the founder of marketing giant iCrossing, which he recently sold to New York City-based Hearst Corporation for more than $325 million. When Herzog built iCrossing in 1998 he subsequently launched a digital revolution in the now billion dollar Internet marketing space. iCrossing served many Fortune 500 brands, successfully connecting them to their target customers online. Herzog plans to model Zog Media's growth and strategy after iCrossing.