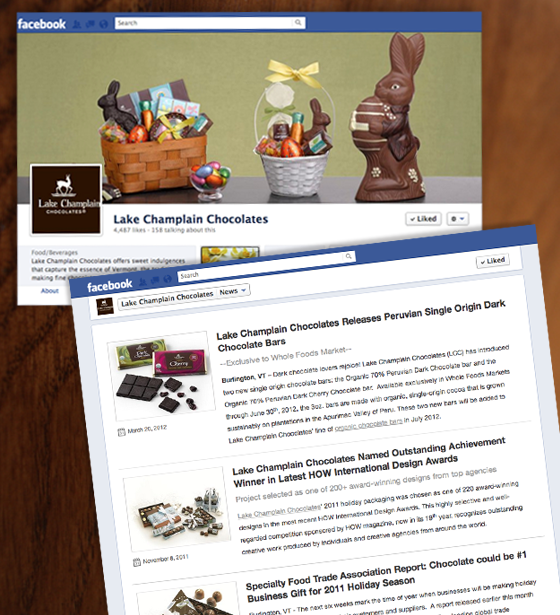 A Beautiful News App for Facebook Timelines
As you may know, all Facebook Brands Pages have been upgraded to Facebook Timelines. Thankfully, you can share your PitchEngine content on a special page formatted to fit the new design. This means your fans will get a wider, more stylish look at your branded content. Here's an example from MGM Resorts International.

If you are a Pro or Premium Subscriber who already has a PitchEngine Newsroom for Facebook you'll need to update to the new version. You can do so by simply visiting the app link and logging into your PitchEngine account.

To upgrade your subscription and get the new PitchEngine App, contact us and we'll get you going in no time! 307-855-4011
Social Connect
Before today, clicking the "publish" button resulted in silence. Now, you'll be presented with a variety of choices for your publishing destinations. Want to feature your pitch? How about sending via email? Now you'll get to pick and choose before you fire off your pitch.

In the pitch editor, you'll see a new button called "configure share settings" where you'll be able to configure your publish options. Once you publish your pitch, you'll receive an on-screen confirmation and an email giving you a thumbs-up that your pitch is live.

Look for more publishing options and destinations to be added in the coming days!
Related and Featured Pitches
We've rolled-out our new "Related Pitches" module for Premium Subscribers. The new content box is now included on all free pitches create on PitchEngine. Each content box is related to the category the individual pitch is assigned to by users.
"To date, PitchEngine content has garnered 13 million views," said PitchEngine Founder and CEO, Jason Kintzler. "This is the next step in a bigger plan to rethink content distribution for businesses and brands."
Current subscribers who wish to increase the visibility of their content can do so by upgrading to the Premium Plan. Free users who wish to remove Related Pitches from their free content can do so by subscribing to one of PitchEngine's paid plans which start at $19 per month. See an example of a pitch serving related content.
Pinning for Pitches
We love Pinterest. So do about 11 million new registered users according to TechCrunch and Inside Network's AppData tracking service. That's why we're bringing it to our content creators first!

Pinterest is a really cool way to share what you're into and it's your goal as content creators to get your content out there. Naturally, the integration makes a ton of sense.

Oh, and since we practice what we preach, take a look at our Pinterest for inspiration and examples of other pitches from your industry and others. We've already started boards for Cool Products, Big Brands, Small Businesses, Non-profits, Sports and more! Customize your template by clicking on the style editor tabs up above. Set your fonts, colors, and styles. After setting your styling is all done you can click here in this area, delete the text, and start adding your own awesome content!

And, we've got BIG surprises in store for the coming months. So, keep in touch!