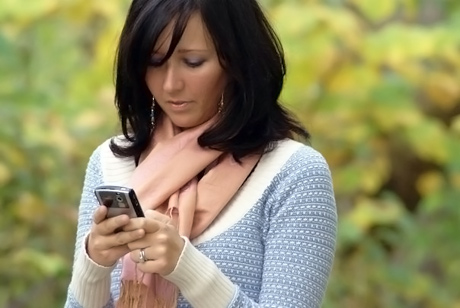 PitchEngine
, a new social platform that enables PR to effectively package stories featuring social content to better collaborate with journalists, bloggers and influencers worldwide, announced the addition of public relations and new media consultant, Sarah Evans.
Evans, who recently launched
Sevans Strategy
, a Chicago-based public relations and new media consultancy, joins PitchEngine as Community Manager and Social Media Consultant. As part of a new PitchEngine product offering (launching in a few weeks), Evans will provide workshop-level guidance to companies subscribing to specific levels of PitchEngine PR services.
"Pitchengine is a product I believe in. I'm excited that there is a new (and better) way to share information. Jason and I connected because we share a passion for finding a better way of doing things," said Evans, "It was inevitable that we were going to join forces and help change the face of public relations and communications."
"Sarah is an integral part of what we're doing. So many companies are searching for guidance, especially when it comes to new media and PR. This will allow brands and their agencies to use our tools to the fullest," said Jason Kintzler, Founder and CEO of PitchEngine.
"Sarah Evans represents the promise of PR, fusing traditional and new media through dedicated heuristics, purpose and tenacity. Rather than wait for her organization to ask her to lead the communications transformation, she exacted and championed it through education and passion. She is someone from whom we can all learn. And, having her on board PitchEngine will do just that...she will help communications professionals learn how to use Social Media Releases and Social Media Newsrooms to more effectively package and tell stories that impact community through influencers and advocates directly - their way," said
Brian Solis
, PitchEngine stakeholder, blogger at PR 2.0 and author of
"Putting the Public Back in Public Relations".
PitchEngine, which recently launched in
Asia
and began offering translation services in 12 languages, plans to roll out a laundry list of new features and products beginning this Fall.
"We're on the verge of some major new product announcements and offerings based on feedback from our users from the past 8-months. We've already created a buzz in the industry, what's next will solidify our place," said Kintzler.
About Sarah Evans
A public relations and new media consultant, Sarah has worked extensively in the non-for-profit, higher education and healthcare sectors, focusing on media relations, message management, coalition building, deployment strategies and organizational change. She is a graduate of Millikin University in Decatur, Illinois, and a life-long St. Louis Cardinals fan living in Chicago.