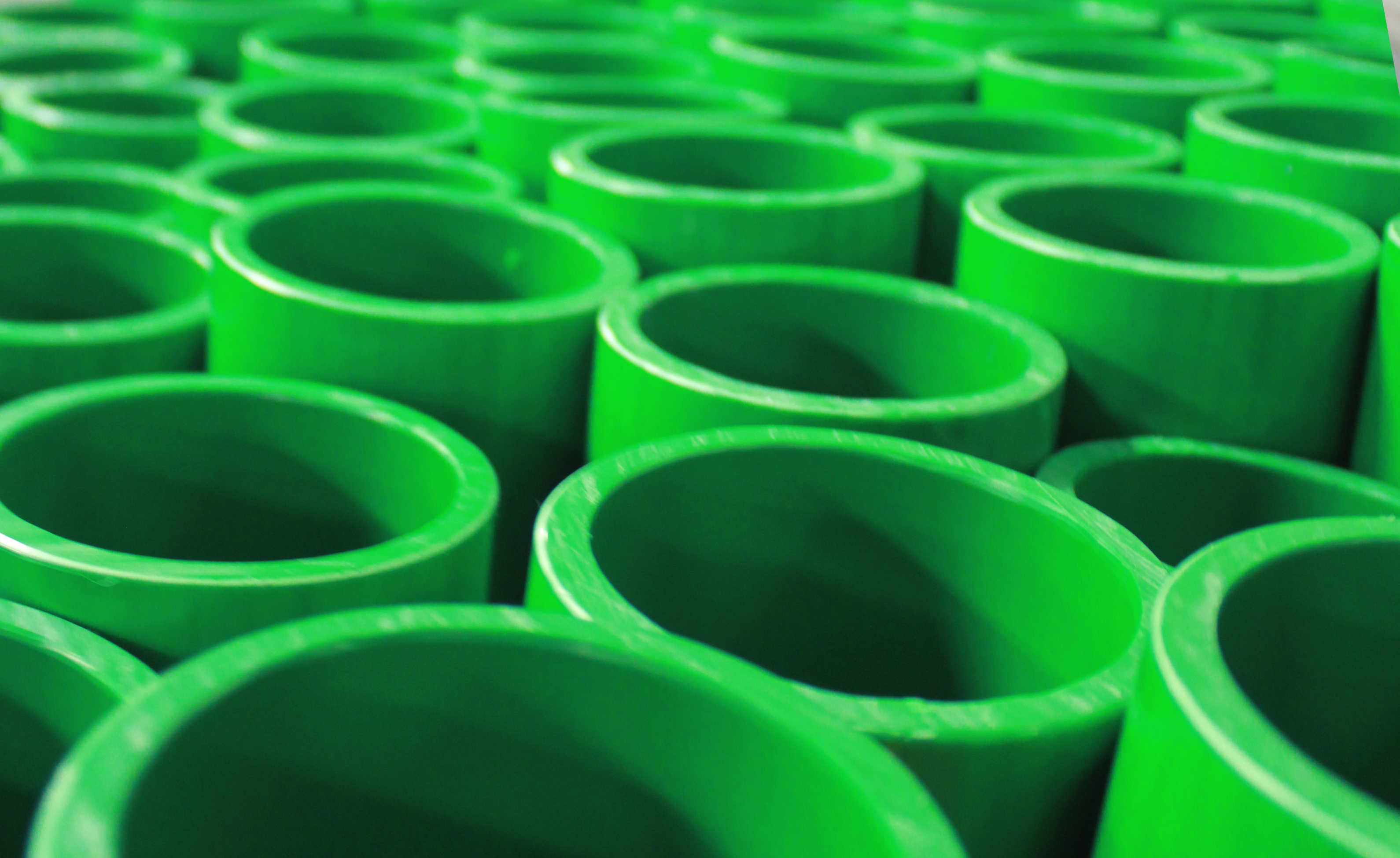 Pittsfield, MA (May 2, 2012) – As part of Pittsfield Plastics' recent physical expansion and equipment revamping, the firm's extrusion division, Plastic Extrusion Company, has enhanced its offerings in the plastic extrusion arena.
Plastic Extrusion Company has been enjoying increasingly high demand for the custom manufacturing of extruded plastic tubing and profiles. Extruded plastic products offer many advantages over cardboard and other materials because of their durability and moisture resistance. An example is the use of a plastic tape core rather than a cardboard one. Cardboard can warp, shed particles or become moist, and a deteriorated core can ruin the product it holds. Plastic avoids all these problems and their associated expense.
In addition, Pittsfield Plastics' Plastic Extrusion Company directs its efforts toward assuring premium quality in its extruded products by employing equipment such as a four-sided puller, which provides more precisely round tubes than the two-sided pullers many competitors use.
Pittsfield Plastics' engineers, designers and toolmakers work with manufacturers to hone their extrusion concepts and manufacture products including cores, tubes, custom polystyrene tubing, and extruded profiles.
Plastic Extrusion Company serves markets including packaging, wire, tape, film, NSF applications, industry, home construction, recreation, and avian protection, with a focus on the following materials:
ABS
Conductive Materials
FDA Approved Materials
Medical Grade
Noryl
Polyethylene (HDPE),(MDPE),(LDPE)
Polypropylene
Polystyrene (HIPS)
Rigid Vinyl (PVC)
Styrene Acrylic Nitrite (SAN)
Thermoplastic Elastomers (TPE)
UV Protected Materials
"Even as we modernize our equipment, technology and facilities, it's our small business attitude that really makes our products and relationships work," CEO Tom Walker stated. "We have a lot of experience at this company, but no matter the project, our whole team gets involved."
Pittsfield Plastics added 12,000 square feet of manufacturing space to its Massachusetts facility late last year, raising its square footage to over 80,000. The company also recently purchased 11 new and used machines and is currently expanding its tool room. New core cutters, pullers, slicers, and other equipment also augment the company's ability to provide outstanding service, price and quick turnaround for large and small orders.
Pittsfield Plastics opened its doors in 1968 as an injection mold-making company. Pittsfield Plastics' proprietary product line, custom offerings and unique size have facilitated the firm's expansion.
About Pittsfield Plastics Engineering, Inc.: Pittsfield Plastics Engineering is an injection molder, extruder and mold maker based in Pittsfield, MA, providing spools, reels, cores, cones, and bobbins, as well as extrusion, injection molding and plastic extrusion services to customers throughout and beyond the Americas. Pittsfield Plastics is a key supplier to the wire, cable and textile industries, as well as other manufacturing companies with extrusion, injection molding or plastic extrusion requirements.