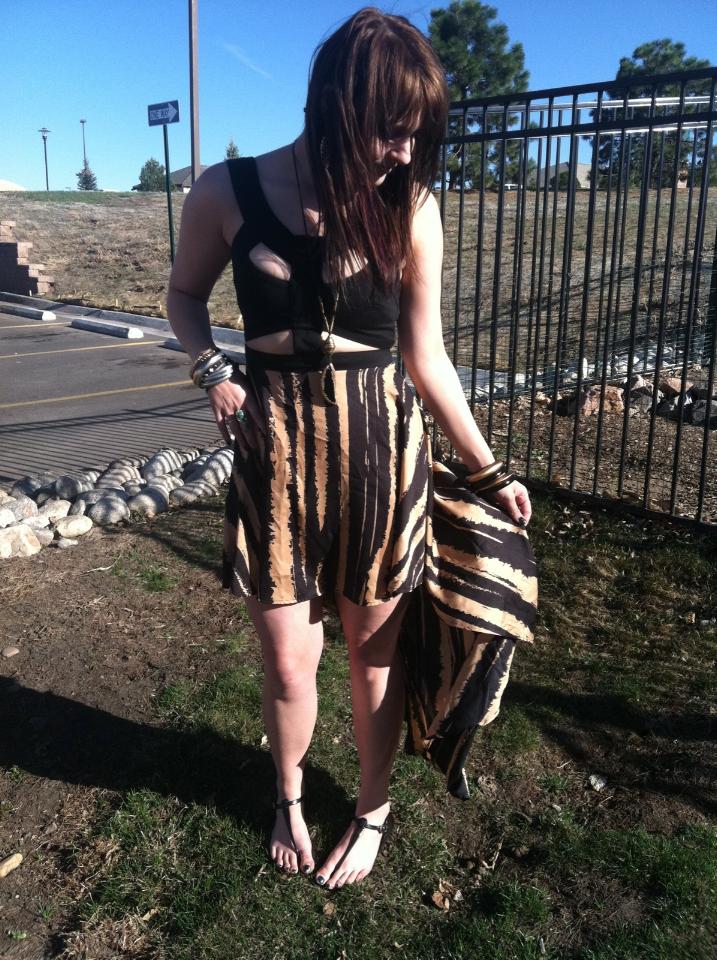 Cassie's achieved the wild vibe of this year's hottest trend: animal prints! One thing we love about a summer dress is how easy it is to wear when you can't find anything in the closet, yet how fashionable it can be. But this dress takes the cake on its design. The top part of Cassie's dress showcases a modest form of the trendy cutout look, which we've been seeing all over the red carpet lately. The cutoff look gives the dress a tribal vibe with its detailed design, matching perfectly with the striped design on the bottom. The bottom consists of everything we love about animal designs this season. It's bold, bright and creative. Our favorite part is how the dress extends in the back, creating an interesting twist on the outfit. She keeps it simple by pairing her dress with some cute, thin-strapped sandals.
Cassies also adds some bracelets to her look, which help to keep her arms from looking too bare. The tones in the jewelry compliment the animalistic and natural look of her outfit. Overall, this is definitely an outfit that will get you noticed!
Reverse dress: $18
Forever 21 earrings: $5
Gap sandals: $4
Plato's Closet bracelets: $10
Total Cost: $ 37
Come into Plato's Closet and have Cassie create a look for you! !