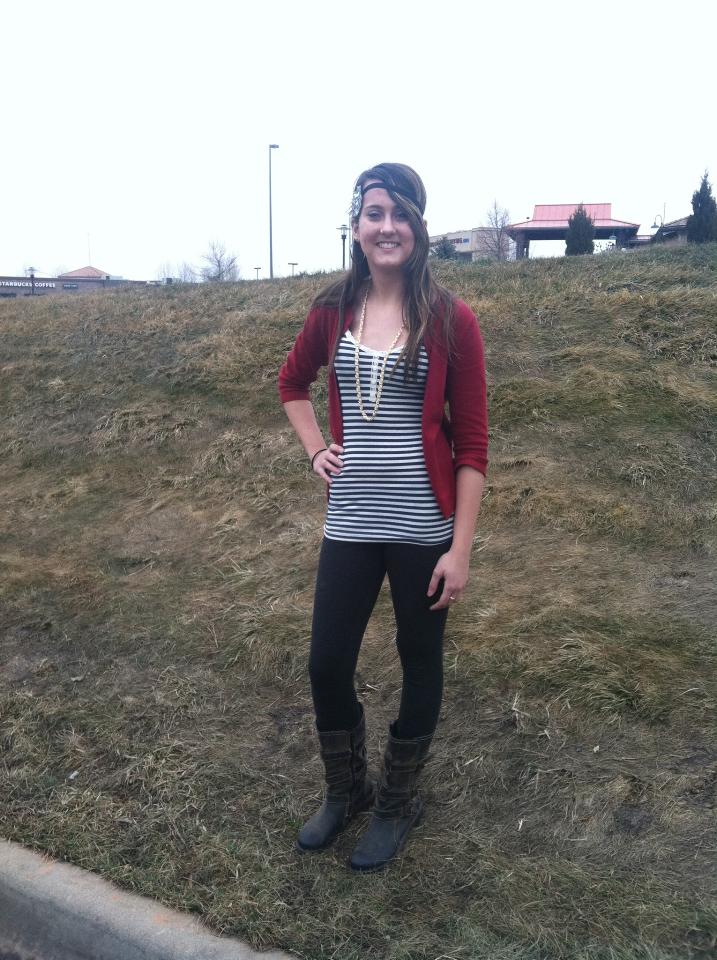 Can you blame us for falling head over heals for Hannah's nautical-inspired look? A classic outfit for winter, Hannah pairs black leggings with Sonoma boots to kick-start her outfit. We see spring's hot nautical style come through with her blue-stripped tank that she matches with a red cardigan.
With a few important accessories added on, Hannah completes her look. We love the gold necklace as it adds to some elevated color to her outfit and fits perfectly with the theme. The headband is definitely a popular trend this spring and really pulls the whole outfit together!
Sonoma boots: $10
Old Navy leggings: $5
Tank: $5
BP cardigan: $8
Headband: $3
Necklace: $2
Total cost: $28
Come into Plato's Closet and have Hannah create a similar look for you!