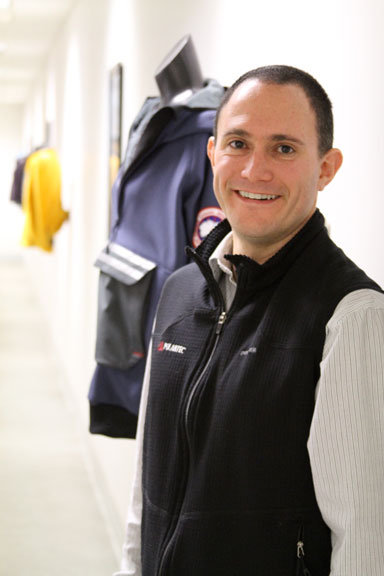 (Lawrence, Mass.) – Polartec®, the leading manufacturer of performance fabrics, announces two promotions in the marketing department. Allon Cohne, formerly the North American marketing manager, is now the global director of marketing and Katie Macomber, formerly the marketing coordinator, is now the special events manager.
Cohne has worked in the Polartec marketing department since 2008, overseeing domestic marketing and communications for the Polartec® brand and helping to build a new marketing team. With this team, Allon has rebranded Polartec® with the "Made Possible" campaign and led several successful product launches. These product launches have included Polartec® Power Shield® Pro, the ultimate softshell, Polartec® NeoShell®, the most breathable waterproof fabric on the market, and the Polartec professional and workwear category including Polartec® FR flame resistant performance fabrics.
"Allon has been an integral part of the marketing team over the past few years and as a result the Polartec brand is the strongest it has ever been," says Jon Adelman, Polartec executive vice president of sales and marketing. "Under his leadership, the Polartec brand will continue to gain market share, build relationships with partner brands, and increase brand awareness."
Polartec also announces the promotion of Katie Macomber to special events manager. Katie has worked in the Polartec marketing department since 2005 and her role and responsibilities have grown significantly as the company has expanded from seven trade shows per year to over 26 to support growth into new markets.
Former global director of marketing, Nate Simmons, will continue as a brand consultant to Polartec through his company, Backbone Media, in addition to Backbone's ongoing work with Polartec for public relations, social media and media planning.
About Polartec, LLC
Polartec, LLC is the developer, manufacturer, and marketer of Polartec® performance fabrics. Polartec® products range from lightweight wicking base layers, to insulation layers, to extreme weather protection and are utilized by the best clothing brands in the world. For more information, visit Polartec.com.