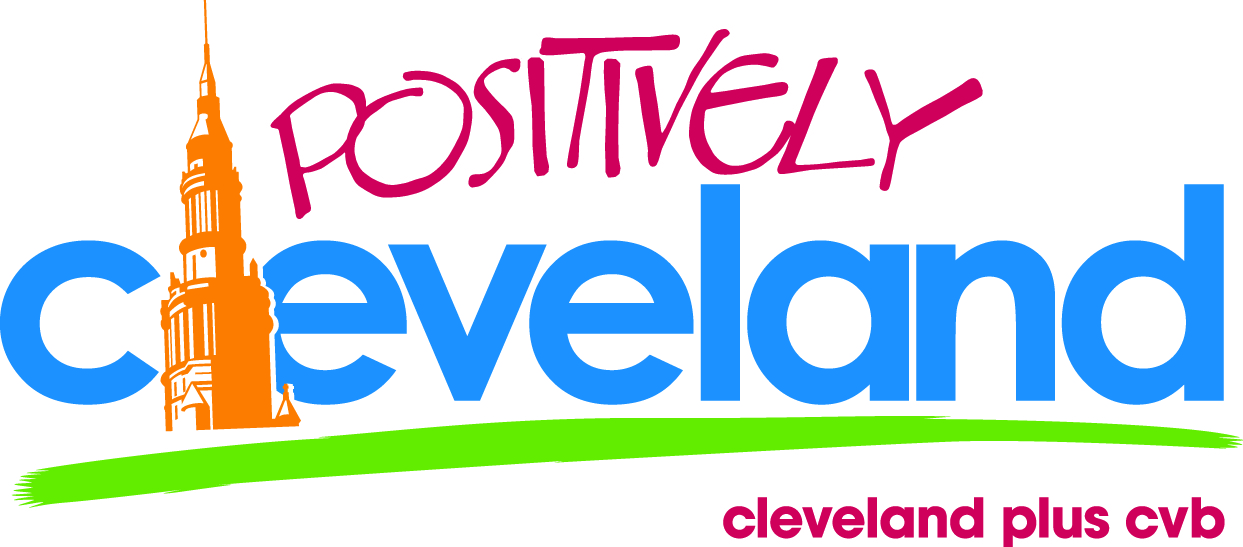 Cleveland, Ohio – Ah, Valentine's Day. The day purported to be an annual celebration of love and affection between two individuals. But, for many couples it becomes a desperate scramble to find the biggest bouquet, box of chocolates and last-minute reservations to an expensive restaurant. Well, a trip to Cleveland can break the mold and heat things up in the middle of February.
Forget dinner and a movie. In Cleveland Plus visitors can stroll through risqué art collections, climb into the backseats of vintage cars and snuggle in a dark corner restaurant for some quality time with their valentines.
Click here to view an online PDF of this document.
EYE-POPPING ART GALLERIES
Looking for a way to get in the mood? Couples can browse tantalizing art collections located in galleries throughout Cleveland Plus.
And while Cleveland's major art institutions are currently undergoing major renovations; as the Cleveland Museum of Art unveils the final gallery renovations and the Museum of Contemporary Art moves to the new Uptown district, there's no better time to check out some of the Cleveland Plus art institutions and galleries that highlight up-and-coming and world renowned artists.
Cleveland Institute of Art
The Cleveland Institute of Art (CIA), located in the home of the nation's most concentrated square mile of arts and cultural institutions, University Circle, was established in 1882. CIA, a 130-year-old institution, is one of the top ten professional colleges of art and design in the country. The work of some of the nation's most talented "soon to be discovered" artists can be found in the Reinberger Galleries, open to the public at no charge, six days a week. On Feburary 17th, the 66th Annual Student Independent Exhibition opens, featuring the best work selected by professional judges from hundreds of submissions.
216.421.7000, www.cia.edu
78th Street Studios
Located in the former American Greetings Creative Studios building in the Gordon Square Arts District, the 78th Street Studios is an arts mecca on Cleveland's westside. The space is an eclectic mix of galleries, art and recording studios, a clothing line, an architectural design firm and other businesses, all fundamentally connected to the arts. Visitors can get a backstage pass while strolling through the studio space of a variety of local musicians, check out the dark and detailed anatomical drawings of rock artist Derek Hess at Strehess, and get lost in the imagination of life in an alternate universe featured in the digital works at Kokoon Gallery.
440.503.5506, www.78streetstudios.com
The Bonfoey Gallery
Established in 1893, The Bonfoey Gallery is Cleveland's oldest, most comprehensive gallery and the largest art gallery between Chicago and New York. Making no waste of their 14,000 square feet, Bonfoey offers a wide selection of artwork in various mediums from both regional and national artists, custom framing (thanks to a huge storage of various moldings and frames), art appraisal and art restoration. In what portrays a museum-like feel, shoppers can get lost exploring the passionate themes and suggestive interpretations portrayed in both contemporary and traditional pieces.
216.621.0178, www.bonfoey.com
Lee Hayden Gallery
Located in the trendy east-side neighborhood of Shaker Square, the Lee Hayden Gallery is an exclusive provider of original paintings, sculpture and rare prints. The brightly colored and illuminated gallery walls are covered with sexy and sensual artwork created by artists from all around the world. Currently, the Lee Hayden Gallery is home to a new Todd White collection. A world-renowned artist, White's style of "Picasso meets Rat Pack" is portrayed in his timeless scenes of attractive subjects and themes.
216.295.7500, www.leehayden.com
CLIMB INTO THESE BACKSEATS
It might not be an old Chevy Nova or the senior year of high school, but that doesn't mean visitors can't reminisce about a time when romance was simple and innocent. Couples can take a ride down memory lane and enjoy the nostalgia that comes along with checking out the best backseats found in Cleveland Plus.
Canton Classic Car Museum
Housed in a 1913 Ford dealership building just south of Cleveland, the Canton Classic Car Museum boasts 45 rare and unusual classic automobiles. This includes a 1970 Plymouth Superbird, a 1937 bullet-proof Canton Police Car, and a 1937 hand-carved Packard Hearse. Also see thousands of pieces of nostalgia, memorabilia, antiques and period fashions.
330.445.3603, www.cantonclassiccar.org
National Packard Museum
The first Packard Motor Car, an American luxury automobile, was built by the Packard brothers just southeast of Cleveland in the town of Warren in 1899. The Packard Motor Car Company went on to produce these famed automobiles up until 1958. Today, visitors to the National Packard Museum can see beautifully-maintained vehicles owned by the Packard family and heirs including a 1903 "Old Pacific," the first motor car to complete a transcontinental trip.
330.394.1899, www.packardmuseum.org
Western Reserve Historical Society Crawford Auto Aviation Museum
The Crawford Auto Aviation Museum collects and preserves historically and technically important automobiles, aircraft, bicycles, motorcycles, spacecraft and related accessories and archival materials that illustrate the development of transportation and its connection to the culture and history of Northeast Ohio. The museum showcases 200 automobiles and motorcycles. **The Crawford Auto-Aviation Museum is closed until Fall of 2012 for renovations.
216.721.5722 www.wrhs.org/index.php/crawford
PERFECT THE AMBIANCE
Ambiance, the store for lovers, works with local businesses to find fun and affordable ways for couples to have fun and reconnect. They have partnerships with hotels, boudoir photographers and a local chef to provide lovers in Cleveland Plus with romantic getaways and sexy escapes.
Ambiance has seven retail locations throughout the Northeast Ohio region providing an extensive selection of personal, romantic and erotic products in a comfortable, upscale, retail shopping environment.
440.234.6996 www.ambiance.com
IT TAKES TWO TO TANGO
The tango is often described as the dance of passion, emotion and longing. What better way to get in the mood this Valentine's Day than learning the steps of this century-old dance that requires close embraces, chest-to-chest stances and steps that get legs all tangled up together? Couples can visit the following locations in Cleveland Plus for lessons, dance sessions and "practica." For more information visit www.tangocleveland.com
DARK CORNER RESTAURANTS
It's Valentine's Day, the one holiday meant for over-the-top romance, whispering sweet nothings and splitting a decadent dessert. Couples can celebrate in style, and away from onlookers, in some of the region's restaurants with those tucked-away dark corners perfect for snuggling.
Velvet Tango Room
Recently rated as one of the "Top 10 Places to Slip into a Modern Speakeasy" by USA Today, the Velvet Tango Room is reviving the art of a well mixed cocktail. Couples can cozy up on the luxurious couches in this quaint, mysterious watering hole known for keeping everyone's secrets and try the "Double Dark Mocha," a chocolate-martini served hot in the winter and cold in the summer.
216.241.8869, www.velvettangoroom.com
Light Bistro
The menu at Ohio City's Light Bistro encompasses everything from pickled heirloom tomato soup to grilled ostrich with creamy shallot orzo, so guests will love the tapas menu and larger dishes meant for sharing. It is the perfect location for a first date or couples who have been together for years with a dimly lit dining room and romantic atmosphere.
216.771.7130, www.lightbistro.com
McNulty's Bar Cento and Speakeasy
The crowds adore the contemporary atmosphere inside Cleveland's hipster hangout, McNulty's Bar Cento in Ohio City. But, few of them know about the Speakeasy in the basement. Part of the new prohibition-era themed lounge is the original hand-cut sandstone foundation walls. Paired with low lighting, candelabras and classic cocktails, the atmosphere simply exudes sexiness.
216.274.1010, http://bier-markt.com and www.barcento.com
DANTE
Located in a restored bank in the Tremont neighborhood, Chef Dante Bocuzzi offers guests modern American cuisine with an emphasis on seasonal and local fare. Guests have fun and get creative with their dining experience with the option of ordering a la carte or enjoying a five-course tasting menu in private booths or even the repurposed bank vault.
John Q's Steakhouse
Couples can slip into a private booth, complete with curtain, at John Q's Steakhouse located on Public Square in Downtown Cleveland. They can then enjoy a hearty romantic menu featuring some of the area's most delicious certified angus beef steaks, lamb and pork chops. And guests should be sure to top off the evening with a decadent chocolate mousse or apple walnut pie.
216.861.0900, www.johnqssteakhouse.com
Fahrenheit
The dark dining room with sleek skylight slits creates an atmosphere as seductive as Chef Rocco Walen's menu at his Tremont restaurant, Farhrenheit. The kobe beef ribs are incredibly tender and infused with ginger and soy flavors, making it one of the most desired menu items. Other items on the seasonally-rotating menu showcase the comfort classics Rocco defines as "contemporary American regional cuisine."
216.781.8858, www.fahrenheittremont.com
Wonder Bar
Just in case the sexy vibe of an authentic jazz bar wasn't enough to get guests in the mood Wonder Bar, located in the heart of downtown's entertainment district on East 4th Street, features a playful menu that screams sex and rock and roll. Visitors can try to resist "the temptation" and finish off their meal with a decadent "true romance" experience featuring French toast, peanut butter ice cream and a chocolate covered banana.
216.298.4050, www.wonderbarcleveland.com
NEXT-DAY BRUNCH SPOTS
Sure, planning the perfect date night isn't all that tough, but the best romantics know it's all about the details and finishing out the perfect evening. Instead of a continental breakfast or picking up the phone for room service, visitors should venture out to find some of the best brunch locations in the city, each with late-morning serving hours.
Lucky's Café
Any visitor can start the morning out right at Lucky's Café. Perfectly situated in the artsy, blue-collared neighborhood of Tremont, Lucky's Café is brimming with charisma and quirkiness with its home cooked breakfasts, lunches, pastries and coffees. Their biscuits and gravy are practically world famous and the Shipwreck (hash browns, eggs, seasonal veggies, bacon and cheddar cheese served in one delicious mound) is a fan favorite. Chef Heather Haviland is also an accomplished baker and makes incredible pastries.
216.622.7773, www.luckyscafe.com
Grumpy's Café
Grumpy's is a local Tremont favorite that sits in a newly renovated building with bold colors to offset the ever-changing artwork on the walls. The menu features great, big brunch options such as buttermilk pancakes and the "West 14th Special" featuring homemade corned beef hash with eggs and toast. Also Grumpy's is BYOB, so bring a bottle of champagne for some morning mimosas.
Presti's Bakery
Presti's Bakery in Little Italy offers homemade breads, cookies, biscotti and doughnuts. Or, guests can enjoy traditional Italian pastries, cannoli, tiramisu and even cakes. Open for breakfast and lunch, Presti's menu also offers deli items, breads, pizzas and panini.
216.421.3060, www.prestisbakery.com
Every Sunday, Lakewood's 56 West invites guests to roll out of bed and into their "Pajama Brunch" served from 9am-2pm. The buffet brunch costs just $8.56 and features classic dishes such as sausage, bacon, pancakes and made-to-order omelets.
216.226.0056, www.fiftysixwest.com
Beachland Ballroom
Located in the Waterloo district, the Beachland Ballroom was formerly an empty Croatian Liberty Home, a social center for the large Slavic community in the area. While the space has remained largely the same with original design elements, signage and images from the 1950's, the venue has become one of Cleveland's most diverse live music venues. Rock star couples can enjoy a delicious, all-American brunch while being entertained by DJs and bands every Sunday.
216.383.1125, www.beachlandballroom.com
Buckeye Bier Engine
Buckeye Bier Engine, located in Lakewood, celebrates beer by specializing in hard to find quality drafts and features almost 30 exceptional local and microbrews on tap. Every Sunday at 10am they host "Burgers and Brunch" with breakfast burritos and an assortment of egg or burger menu options as well as a bloody mary bar to keep the activities from the night before rolling.
216.226.2337, www.buckeyebeerengine.com
Cleveland Chophouse and Brewery
One of downtown's favorite steakhouses does it up for Sunday brunch from 10am-2pm. The Cleveland Chophouse pours mimosas featuring exotic juices, Belgian waffles made-to-order, a meat carving station and so much more.
216.623.0909, www.chophouse.com
Heck's Café
Heck's Café has been one of Ohio City's favorite Sunday brunch spots for more than 40 years. Couples can indulge in eggs Benedict, salmon Santa Fe, stuffed French toast or even a shrimp omelet. Burgers and sandwiches are also available during brunch hours, from 10:30am-3pm.
216.861.5464, www.heckscafe.com
Sweet Melissa
A commitment to fresh (and organic whenever possible) ingredients and green practices is reason enough to frequent Rocky River's darling restaurant Sweet Melissa. But add the savory brunch menu options such as quiche, crab n' eggs and hotcakes, served from 9am-1pm on Saturdays and Sundays, and it's no wonder visitors return time and time again.
440.333.6357, www.sweetmels.net
Valentine's can splurge on a little luxury with one of the best Sunday buffets in Cleveland at the Ritz-Carlton, Cleveland's MUSE. The extensive spread features more than 50 seasonal and local offerings and changes on a weekly basis. Beyond the typical brunch offerings, MUSE has guests filling their plates with sushi, shrimp cocktails, dim sum and rotating "action stations" such as make-your-own eggs Benedict or a roast beef carving area.
216.623.1300, www.ritzcarlton.com
CHOCOLATE WITH A SIDE OF FUN
Feb. 3-4, 10-11: Couples can make their way through the wineries along the Vines and Wines Trail as to taste wine and receive chocolate candies to eat at each stop. Each couple also receives a candy dish and Schott Zwisel wine glasses, as well as light appetizers. Advanced reservations are required.
800.227.6972, www.ohiowines.org
Feb. 11: Each year the Cleveland Museum of Natural History showcases a fine dining experience in one of the region's most unique date settings. The Natural History of Chocolate features seven gourmet courses, prepared by the executive chef at The Ritz-Carlton's restaurant MUSE Soren Arnoldi, that explore and celebrate chocolate. Each course is paired with wine selections presented by Kevin Piacentini, President, Winery Associates East.
OVERNIGHT ACCOMMODATIONS
There's something especially intimate about getting away to a cozy bed and breakfast. Guests can sneak away from their daily routine and check into one of the Cleveland Plus region's excellent B&B's, many featuring unique settings, historic ties and modern amenities.
Fitzgerald's Irish Bed & Breakfast
Guests can nestle away together in one of the magnificently restored guest rooms at Fitzgerald's Irish Bed & Breakfast, 30 minutes east of Cleveland in Painesville. Everything from soft music to shamrock tea cups emphasize the warm Irish hospitality at this 1937 French Tudor manor. Almost a castle-like escape, guests are charmed by the craftsmanship, from its ornate staircase, unusual turret and slate roof, to its elaborate 11-foot fireplace.
440.639.0845, www.fitzgeraldsbnb.com
Visitors should check into "The Roost" Loft in Ohio City's J. Palen House for a weekend of ultimate privacy. Guests can catch snowflakes in the winter snow in a private courtyard and wake up to the sun shining through stained glass windows. Other rooms in the 1800's Victorian home feature the original inlaid wood floors, brick and tile fireplaces, gas lighting fixtures, leaded glass French doors, built-in cabinets and hidden pocket doors in a tribute to the craftsmanship of its day. There's no wonder it's often touted as one of the "Best of the Midwest."
216.664.0813, www.jpalenhouse.com
1830 Hallauer House Bed & Breakfast
Couples can put a little historical adventure into their stay at the 1830 Hallauer House Bed and Breakfast, located in the quaint westside town of Oberlin. This stunning B&B pays homage to its rich historical ties to the Civil War and the Underground Railroad with modern luxury and amenities. Today, guests can wander the extensive gardens hand in hand, enrich their visit with history-focused décor and tour options, or opt for a more subdued retreat with a visit to the Asian spa room featuring a Jacuzzi tub and sauna.
440.774.3400, www.hallauerhousebnb.com
The Brownstone Inn Downtown provides a unique opportunity to spend the night in a national historic landmark. Built in 1874, the Brownstone Inn is a four-story townhouse complete with various period details from the 19th century such as pocket doors, a marble fireplace and French wallpaper. The property is located on the east side of downtown within walking distance of the city's finest attractions and restaurants.
216.426.1753, www.brownstoneinndowntown.com
Emerald Necklace Inn Bed & Breakfast and Tea Room
Guests can soak away their stresses in a relaxing private soaking tub or soak in the historical charm of the Victorian era in this 1863 westside bed and breakfast. The Emerald Necklace Inn Bed and Breakfast and Tea Room features a close proximity to outdoor parks and recreation, as well as quaint tea room and beauty salon services, perfect for winter pampering.
440.333.9100, www.emeraldnecklaceinn.com
Historic Hiram Inn & Conference Campus
Remember what it felt like walking around campus holding hands? Tucked away on the charming campus of Hiram College, visitors can rekindle the romance of their college years at the Historic Hiram Inn and Conference Campus. Located 40 miles southeast of Cleveland, the historic inn has been a part of Hiram College history since 1824 and is the second oldest house in Hiram. Today it serves guests with 12 rooms complete with modern amenities and allure.
330.569.6000, www.hiraminn.thehiramcollege.net
Goodwin House Bed & Breakfast
The Goodwin House Bed and Breakfast, located 40 miles east of Cleveland in the quiet town of Burton, is a historic private escape out in the country. The two large guest rooms feature a private bath and Jacuzzi tub, a fireplace and modern amenities such as a flat panel TV and WiFi. Special events at the Goodwin House include guided tours of Amish country businesses and farms, guided antique shopping, a Geauga County genealogy search and even a monthly "buy local cooking course."
440.834.5050, www.goodwinhousebb.com
Red Maple Inn
Burton's Red Maple Inn is brimming with Amish charm and hospitality. As a part of the fourth largest Amish community in the world, the area's culture is heartily embraced. Each of the Inn's 18 guest rooms and suites are decorated with hand-crafted Amish furniture, and a hearty country breakfast is served each morning. It is the perfect destination for visitors who want to slow down for a getaway and enjoy one another's company.
440.834.8334, www.redmapleinn.com
Stone Gables
Visitors can get a little wild in the "jungle room" at Ohio City's Stone Gables B&B. The large bedroom features a king-size bed and is encased in a tent. Or, guests can enjoy a night of rest in one of the other four rooms that have been meticulously renovated from the original 1883 mansion.
216.961.4654, www.stonegables.net
The Alcazar
The Alcazar in Cleveland Heights features sexy Spanish décor and an eclectic setting in each of the five bed and breakfast guest rooms. Charming rooms (some with full kitchens) at this National Historic Landmark include continental breakfast, indoor parking, a friendly staff and a lot of extra space.
216.321.5400, www.thealcazar.com
University Circle B & B
Located right in the heart of Cleveland's arts and culture district, the University Circle B&B is an early 20th century home just steps away from the area's top attractions. The four-room bed and breakfast is furnished with amenities such as a whirlpool tub, a full breakfast and computer access, making it a visitor's home away from home.
216.721.8968, www.ucbnb.com
Washington Place Bistro and Inn
For guests looking for the cozy environment of a B&B with contemporary style, the Washington Place Bistro and Inn located in the east side neighborhood of Little Italy is the perfect option. With seven renovated inn rooms well-appointed with flat screen TVs, warm fireplaces and glass showers, the only thing guests will want is an extra night for their stay.
216.791.6500, www.washingtonplacelittleitaly.com
From bottles of champagne on arrival and bouquets of roses to comfy bathrobes and luxurious bedding, plenty Cleveland Plus hotels have romance packages and discounted rates. Visit www.positivelycleveland.com/visiting/accommodations to see package options available any time of the year.
###
For more information on travel and tourism in Cleveland Plus, contact Lexi Hotchkiss, Communications Manager, at 216.875.6628 or lhotchkiss@positivelycleveland.com or April Ingle, Communications Assistant, at 216.875.6625 or aingle@positivelycleveland.com.