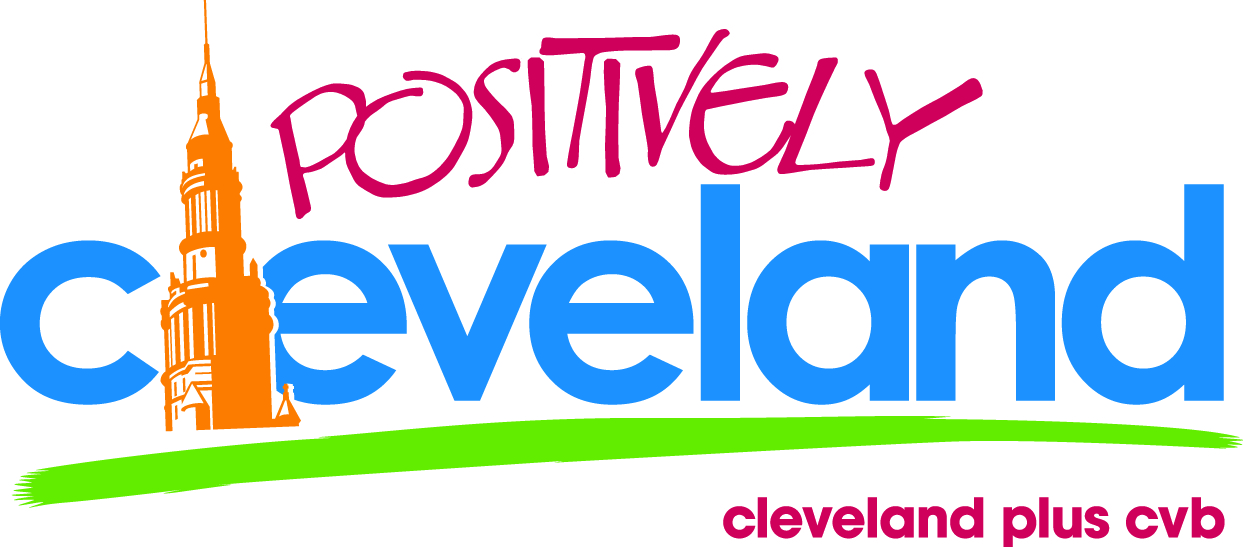 Cleveland, Ohio – London. Milan. New York City. Paris. And, Cleveland?! The fashion industry is heating up in Cleveland and has hit its boiling point. How? Pure chemistry.
Cleveland has all the raw ingredients for combustive creativity - a rich arts history, a gritty work ethic, vibrant community support, fashion incubators, technical and entrepreneurial training programs, annual fashion shows and the inexpensive cost of doing business. A new national craving for unique, handcrafted and American-made clothing are setting our fashion designers on fire.
Cleveland has a bold history in fashion, once the leading center for the garment industry, after New York, in the early 20th century. Perfectly situated on Lake Erie and the Cuyahoga River, Cleveland's garment industry located in the Warehouse District brought wealthy and innovative business minds to the North Coast.
Joseph & Feiss merged with Van Heusen in 1966, which was purchased by German firm Hugo Boss in 1989. Richmond Brothers, the men's suits manufacturer, began in 1879. And, Bobbie Brooks was founded in the Bradley Building on W. 6th.
A growing number of fashion designers heeded the call to invest dreams, energy and business savvy in independent, art-loving Cleveland. So, if one of the key elements of the fashion world is to spot a trend before everyone else, the fashion world should take note of Cleveland.
FASHION WEEK CLEVELAND (First Week of May)
Fashion Week Cleveland (www.fashionweekcleveland.com) is an annual week-long series of fashion shows and style events held during the first week of May. The Fashion Week Cleveland events are highly anticipated in the fashion community and introduce the work of designers to a wider local and national audience.
In addition to traditional runway shows, Fashion Week Cleveland puts a heavy influence on educational programming in order to inform the general community, consumers and industry leaders of the cultural and economic importance of fashion. From exhibits, films and workshops, these educational programs present informative and insightful perspectives on the topics of fashion design, merchandising, manufacturing, education, consumerism and retail growth.
Alpacas
This year's community initiatives include a joint effort between Fashion Week Cleveland and the office of U.S. Senator Sherrod Brown called the Alpaca Initiative that aims a spotlight on garment manufacturing. Ohio is home to more alpacas than any other state. The demand of this animal's warm fur for fiber continues to grow, requiring the development of fiber mills and the overall alpaca garment industry. Visitors will find an "Alpaca Parade," displays and pop-up boutiques with Alpaca products throughout the city during Fashion Week Cleveland.
Fashion Week Events
MAY 4: Designer and Model Meet and Greet at Stone Mad (Detriot Shoreway)
MAY 5: GlamJam: Fashion and Music in the Rock City at Halle Department Store Building (Downtown)
MAY 11: The Artists' Salon at L'Albatros (University Circle)
May 11: DRESSED: The Movie at Cleveland Museum of Art (University Circle)
MAY 12: RUNWAY EVENTS + BLACK TIE GALA at Halle Department Store Building (Downtown)
CLEVELAND TEXTILES HISTORY
Cleveland designers are responding to strong cravings for individualized fashion today, but ready-to-wear clothing was once one of Cleveland's leading industries. From the 1860's until its peak in the 1920's, Cleveland ranked second to New York as a leading center for garment production. Immigrant families came to Cleveland to work in the growing textile industry, paid by the piece and living in close-knit ethnic communities. For 50 years, seven percent of Cleveland workforce worked in garment factories.
Garment manufacturing was concentrated in the Warehouse District in Downtown Cleveland. L. N. Gross Co., founded in 1900, pioneered specialization and division of labor in the manufacturing process of women's waistcoats. Each garment worker specialized in one procedure after which the entire garment was assembled. Cleveland Worsted Mills Co. produced fabric in 11 mills for garment manufacturers across the country. The Richman Brothers specialized in the production of men's suits and coats, distributing directly to the customer in its own retail outlets.
Cleveland was built from very hearty ingredients – cultural ingenuity, new industrial tools and old school effort. As fashion designers monitor today's trends and emerging technologies, a new garment manufacturing boom could be imminent.
Notable Cleveland or Akron-based Textile and Garment Manufacturers:
Bobbie Brooks, Inc.
Standard Knitting Mills
H. Black & Co.
Bamberger-Reinthal
Joseph & Feiss merged with Van Heusen, then became Hugo Boss
Federal Knitting
Phoenix Dye Works
Lion Knitting Mills
WESTERN RESERVE HISTORICAL SOCIETY CHISHOLM HALLE COSTUME WING
With more than 40,000 garments, accessories and domestic textiles, the Western Reserve Historical Society maintains one of the largest collections of historic costume and textiles in the U.S. With pieces ranging in date from 1750 to present day, the collection explores national and international designs ranging from mass-produced, one-of-a-kind, couture and costume pieces.
KENT STATE UNIVERSITY FASHION MUSEUM
Visitors to Cleveland can explore the history of fashion as it is known today at the Kent State University Fashion Museum. The museum was founded in 1985 by New York dress manufacturers, Jerry Silverman and Shannon Rodgers with a contribution of 4,000 costumes and accessories, nearly 1,000 pieces of decorative art and a 5,000-volume reference library.
Today, the museum consists of eight galleries featuring changing exhibitions of work by designers, as well as a collection of American glass, fine furniture, textiles, paintings and other decorative arts to give context to the study of design. Visitors will find European and American gowns as well as traditional dress, celebrity dresses and galleries devoted to great fashion designers and artists.
Approximately 40,000 pieces make the museum one of the most comprehensive teaching collections of fashionable design from the 18th century to the present. In addition to fashions from many of the top design houses, a number of designers have left their archives of photographs and sketches to the museum.
330.672.3450, www.kent.edu/museum
Fashion School Store
Just opened is the Fashion School Store in the newly revitalized Acorn Alley II in downtown Kent. The store provides an opportunity for Kent State fashion students, faculty and alumni to sell their designs and for fashion merchandising students to practice classroom concepts through a real business. Items for sale include clothing, casual wear, outerwear and accessories. Prices range from $10 to $300. 330.677.2419.
Virginia Marti College of Art and Design (VMCAD)
Virginia Marti College of Art and Design (VMCAD) is a nationally-accredited two-year art and design college in Lakewood, Ohio. It specializes in entrepreneurial education for fashion design, fashion merchandising, digital media, graphic and interior design. The college's Cleveland founder, Virginia Marti Veith, had a lifetime passion for quality fabrics and custom work, studying fashion in New York City and the haute couture method of design in Paris in the 1960's. Returning to Cleveland in 1966, the entrepreneurial-minded Veith opened her own bridal salon, training students to assist her.
VMCAD's Fashion Design program trained renowned fashion designer, Ali Rahimi, the founder of Mon Atelier, Los Angeles, who elegantly dresses many A-listers for the red carpet, such as Ohio actress, Jane Lynch (Glee).
216.221.8584, www.vmcad.edu
NAMES TO KNOW IN CLEVELAND FASHION
Sure, the names Marc Jacobs, Ralph Lauren and Stella McCartney are iconic names in the fashion industry. But, here in Cleveland there are a couple of folks who are not only making waves around town, but putting the local fashion industry in the national spotlight.
Danielle Deboe (Owner Room Service/ Dredger's Union)
Often credited as a pioneer in reviving Downtown Cleveland's retail scene, Danielle Deboe is a local boutique owner leading the fashion retail scene in the area. Deboe became of a member of Cleveland's boutique community with Room Service, an art-centric lifestyle store in 2007. Her presence was truly noted, as she brought her love for all things local to the masses with the Made in the 216, a biannual shopping event that features items created by Northeast Ohio designers. She's now a household name as the co-owner of Dredgers Union located in the heart of downtown's East 4th Street Entertainment District. The store is similar to a highly localized Urban Outfitters, offering a private label of men's and women's clothing, most of which are designed in Cleveland and sewn in America; made-to-measure suits and dress shirts; and other apparel brands that are new to Cleveland or Northeast Ohio.
Sean Bilovecky (Fashion Designer/Dredger's Union)
The other co-owner of Dredger's Union cannot be overlooked. Sean Bilovecky, a Cleveland-area fashion designer and Kent State University graduate, is the one behind the men's styles that hang on the racks at Dredger's. Once designing for a local boutique that sold edgy menswear to national and international distributors with an ardent following, Bilovecky has experience to take Dredger's Union far. Committed to trying to keep garment production in the United States, and the designing and production of these items as local as possible, Bilovecky helps cut out the middleman and keep fashion close to home.
Valerie Mayen (Fashion Designer/Yellowcake)
Valerie Mayen reminded America that Cleveland is known for its fashion during her stint on season eight of Lifetime's Project Runway. A graduate of the Cleveland Institute of Art, Mayen owns the west side boutique shop, Yellowcake. She produces beautiful, high quality jackets and dresses that evoke the same adjectives as her store's namesake dessert; sweet and classic. Since inception, Yellowcake has always committed to donate five percent of the business profits to local and national charities such as homeless shelters, relief funds and non-profit arts organizations. She also owns a local sewing co-op called Buzz & Growl, which gives local designers, seamstresses and fashion students a space to work and expand their careers.
Ryan Haber (Women's Shoes)
The styles of this Cleveland Institute of Art graduate can be found on the feet of America's favorite celebrities, such as Carrie Underwood, and on the shelves under major brand names such as Steve Madden. His personal collection, "Alter Ego," launched in March and features his iconic bold and powerful with a touch of delicacy high heel styles. With an intimate approach to design that aims to tell a woman's story through her shoes, Haber was named one of the "Most Wanted" designers of 2011 by the fashion editor of Beverly Hills LifeStyle magazine. His designs, which cost approximately $500-$700, are available for pre-order online.
Kim Crow (Fashion Journalist/Evie Lou)
For years, journalist Kim Crow was THE voice of fashion trends in Cleveland as the style editor at the city's paper, The Plain Dealer. A successful career of attending fashion weeks across the globe, translating trends into terms Midwesterners wouldn't turn up their nose at, styling and directing photoshoots and relating with "real" women, Crow has embarked on her next adventure. Crow is now on the other side of the fashion stories as the owner of a fabulous boutique, Evie Lou. Located in the trendy southwest neighborhood of Tremont, Crow offers cozy-chic, contemporary styles for all sizes with the belief that women shouldn't have to sacrifice comfort for style.
Russell Trusso (Jewelry Designer)
No stranger to success, Cleveland-area resident Russell Trusso was once a top neuro-anesthesiologist at the Cleveland Clinic. Today, he uses his hands to mold beauty, as he creates one-of-a-kind pearl and gemstone designs that are each their own masterpiece. Trusso's signature style is designing garden-like blooms and embedding diamonds with pearls to appear like dewdrops on a leaf. His collections can be found online, at Bergdorf Goodman in NYC, Gump's in San Francisco and on the pages of luxury fashion publications around the nation.
Vanni Wang (Lucio Vanni Designs)
At the early age of 13, Vanni Wang showed interest in fashion, toying with patternmaking and sewing. Now, as a fashion designer and entrepreneur, this businesswoman originally from China is working to build the new American fashion brand right here in Cleveland. Her designs are classic and sophisticated, and with a keen eye for quality and details, Wang's work has been likened to Couture. Her brand, Lucio Vanni, offers personalized design to luxury and mid-level international markets, as well as a wide range of ready-to-wear runway designs. With a tenacious business focus, Wang is committed to moving the fashion industry in Cleveland to its full potential and beyond.
CHIC BOUTIQUES
NOTO
With a name that means "famous" in Italian, there's a lot to expect from one of Akron's indie boutiques located in the trendy Historic District shopping area. Fortunately for visitors, the hip shop delivers with a wide variety of designers and brand names at affordable prices. Brightly colored walls and soft, flowy and flattering styles from the hands of local and national designers bring a cheery femininity to the rubber city.
330.990.4724, www.zelionoto.com
Turnstyle
Often the term "boutique" is code for pricey. This is certainly not the case at Gordon Square Art District's Turnstyle Boutique. The trendy shop features the industry's cutting-edge trends and one-of-the-kind styles that won't break the bank with prices often below $75. The owner, committed to keeping shoppers out of a style rut for less, rotates in new inventory of jeans, tops and dresses on a weekly basis.
216.226.3266, www.turnstyle-boutique.com
Lizzy + Jane
The picturesque suburb of Chargin Falls, located about 40 minutes outside of Cleveland, is the ideal setting for Lizzy + Jane. The store, named for the owners' mutual love for Jane Austen characters, specializes in dresses and accessories. With collections of classic and vintage cuts or new stunning new trends, the shop proves there is truly a dress for every occasion and style. They also offer a precious line of elegant bridesmaid dresses that are ideal for a modern wedding party.
440.893.9090, www.lizzyandjane.com
ar2
Fresh and flirty, ar2 is a high-end concept boutique without the overwhelming designer pricetags. Instead of focusing on cost, the store, located southwest of Cleveland in Hudson's trendy First and Main District, aims for fashionable comfort, with styles that customers will feel great wearing. The shelves and racks are an eclectic mix of wardrobe and home decor items as well as familiar brands mixed with something new or up-and-coming.
330.653.9538, www.shop.ar2boutique.com
Banyan Tree
This cozy boutique is brimming with modern, urban attire. Shoppers will find unique clothing and accessories, including pieces from their Baby Banyan collection (specializing in inimitable baby toys and outfits), the Cleveland Chic collection and Figwood Silver jewelry. But that's not all; Banyan Tree has a plethora of chic dresses, tops and home décor from which to choose. It's practically impossible to leave empty-handed.
216.241.1209, www.shopbanyantree.com
Anne van H. Boutique
For the past 24 years, Anne van Hauwaert, a Belgian designer with her own line of jackets, has traveled the world looking for unique international clothing to sell in Cleveland. At her boutique in Little Italy she strives to bring Parisian and other European fashion to shoppers. Her taste is minimalistic and simple, yet extremely elegant.
216.721.6633, www.avhboutique.com
Blush Boutique
Laurie Warshawsky and Gina Dudik are the co-owners of Blush Boutique in Coventry, selling hand-painted shoes, original jewelry and an assortment of women's wear made by small, independent designers. Visitors will find a range of items, from the more hippie-chic bamboo knits and vintage fabrics to the ultimate girlie, vibrant dresses and sterling silver jewelry. As an added perk, although this boutique sells one-of-a-kind items, everything is reasonably priced.
216.721.5319, www.blushcleveland.blogspot.com
Pinky's Daily Planner
Opened in 1997, Pinky's Daily Planner brings a quirky edge to traditional, classic pieces. Owned by Stephanie Fralick, who is also the principal designer, this shop is "the modern clothes-closet for spirited girls." Typical clientele are women ranging from their mid 20s to early 40s. The shop also carries Asian imports and a variety of vintage and indie finds.
216.402.2536, www.pinkysdailyplanner.com
VINTAGE WEAR WITH FLAIR
Powter Puff Boutique
Each piece of vintage-style clothing and accessories is hand-selected and beautifully unique. Tremont's Powter Puff Boutique embraces women of all sizes with size options and styles that fit many body types.
216.274.1220, www.powterpuffboutique.blogspot.com
Storyhorse Vintage
What do you get when two Cleveland-area fashion divas put their talents, minds and hard work together? Storyhouse Vintage. This dynamic duo curates one-of-a-kind vintage clothing, jewelry and shoes in order to provide their shoppers with clothing that is rich in history and timeless style. The vintage pieces sold by Storyhorse Vinage can be found online, at Winds of Change boutique in Coventry.
Flower Child
Located in on the west side of Cleveland in Lakewood, Flower Child is a little shop packed to the brim with vintage finds and great deals. Throughout the time-machine maze of mock living room and other furniture set-ups, clothing, costume jewlery, toys and home decor, true shoppers can find amazing deals and gifts items. Visitors should check out their legendary vintage t-shirt collection.
216.939.9933, www.flowerchildvintage.com
Deering Vintage
The name of Cindy Deering is well-known among vintage-lovers in Northeast Ohio. At her newest fashion endeavor, Deering Vintage located in Ohio City, she has turned a former flower shop into a store reminiscent of that "cool great aunt's" closet. With clean and organized marble countertop used for jewelry and accessories and an old built-in cooler that serves as furnishing vignettes, Derring's style and tastes shine like new. Shoppers will find an eclectic array of clothing from the '40s – '70s and even an in-house tailor for on-the-spot alterations.
216.274.1211
BRING ON THE BLING
Salty Not Sweet
"Locally grown," the phrase on a popular-selling baby onesie available at Ohio City's Salty Not Sweet might as well be the sassy boutique's slogan. Goods galore populate this shop, whose owners are committed to bringing exclusive handmade items, either made in-house or from artists discovered at arts and craft shows around the country. Salty Not Sweet features items such as jewelry, clothing, soap, candles, greeting cards and occasional vintage goods.
Virescent Design, Ltd.
Alison Saville turns "old junk" into beautiful jewelry. At her studio/store in Tremont, customers can buy Alison's hand-crafted funky necklaces and pendants, made from old clock innards, broken glass, gears and even old tableware.
412.418.6693, www.shop.becominggreen.org
Xen Gift Gallery
This studio and gallery in Little Italy features handcrafted jewelry made by Anic Ksenija, using stunning, high-quality materials from all over the world. The artist's vision is called "Art in Motion," which is based on the belief that the wearer of the jewelry becomes part of the art itself by adding her own unique beauty to the piece. Anic also makes custom-made jewelry.
216.791.6035, www.xengiftgallery.com
Sassy's
Sassy's, located in Old Avon Village, is the ultimate women's accessory boutique. With items such as delicate sterling silver jewelry, fashion cocktail jewelry, spunky eyewear and Christine Alexander clothing, Sassy's is unconventional to say the least. The shop also carry Onesole shoes and Timmy Woods of Beverly Hills purses, with funky designs such as the Eiffel Tower and an old rotary telephone.
440.934.3777, www.rusassy.com
SKYLINE STYLES
For years, airports and truck stops have been the only option for destination-related fashions. Fortunately for locals and visitors alike, various designers in the Cleveland area have brought back the phrase "wear your heart on your sleeve" with quirky and clever t-shirt and wardrobe designs that make it cool to showcase area pride.
C.L.E. Clothing Company
With a slogan like "Spreading Cleveland pride one T-shirt at a time" it's obvious what type of product C.L.E Clothing Company would produce. After building a strong online following and selling out at pop-up shops around town, C.L.E. Clothing Company now has two brick-and-mortar stores where they sell their fresh designs on t-shirts, gifts and other apparel. Located at Native Cleveland in the Waterloo Arts District or on the corner of the East Fourth Street Entertainment District downtown, visitors can find designs to gear up for the game, pay tribute to Cleveland's history (such as Eliot Ness for Mayor and Municipal Stadium), or just have some fun with King Kong as he scales a local landmark, the Terminal Tower.
GV Artwork and Designs
The designer behind the "CleveLAND that I love" styles is George Vlosich III. Before t-shirts, Vlosich found fame in his intricate talent of creating Etch A Sketch masterpieces, and today his skill has been recognized around the world. Since the early age of 11, Vlosich has captured some of America's biggest celebrities and iconic places one of art's most surprising canvases, a child's toy. Vlosich's artistic eye translates well to his clothing line, creating some of the most creative and clever Cleveland-related styles on the market. The styles typically rotate seasonally and are available online or at the Cleveland Cavaliers and the Cleveland Indians team shops.
Fresh Brewed Tees
What started as a guy selling vintage t-shirts out of his dorm room has grown into Cleveland's eco-friendly clothing company. Known for its references to popular culture and sports in Cleveland, Fresh Brewed Tees has gained local and national attention for their catchy designs that appeal to the masses. Environmentally- and socially-conscious, Fresh Brewed Tees products are made of 100 percent organic cotton or 50/50 recycled cotton/polyester tees and a portion of the proceeds go to local charities such as the Cleveland City Mission.
Brand 216
The newcomer to the Cleveland-centric design scene is Brand 216, created by Kent State University student, Michael Moses. The brand aims to exhibit the exciting future and portray a fashionable, clean image of the city by the lake. Using the area code of the Greater Cleveland area, 216, and the Terminal Tower, one of the skyline's most prominent buildings, the design aims to build civic pride one shirt at a time.
UPSCALE + LIFESTYLE SHOPPING
Everyone knows that shopping is more than just the material products, it's about the experience. The variety of upscale shopping centers in the Cleveland area provide fashion hunters the opportunity to create memories including the quest for the perfect piece, the satisfaction of a the first look in dressing room mirrors and great dining options for meal breaks. So, visitors can stroll the quaint shopping complexes, Crocker Park and Legacy Village, or get their retail therapy at one of the area's many shopping malls such as Beachwood Place and Tower City Center. For those who aren't as into the hunt but love high-style, retailers such as Saks Fifth Avenue and Nordstrom offer personalized shopping services as well as style and fashion events making it even easier to keep up with the latest trends.
For more information about upscale shopping in Cleveland Plus check out the post on our Flee to the Cleve blog.
OUTLET MALLS
Aurora Factory Outlets
A charming village setting just 30 minutes southeast of the city is where 70 outlet stores come together for a budget-friendly shopping extravaganza. Aurora Factory Outlets offer impressive savings at Ann Taylor Factory Store, Calvin Klein, Coach, Michael Kors and more.
330.562.200, www.premiumoutlets.com/aurora
Lodi Station Outlets
At 311,478 square feet and containing more than 60 outlet stores, Lodi Station Outlets is northeast Ohio's largest factory outlet center. Located south of Cleveland, the shopping center features brand names like Polo Ralph Lauren Factory Store, The Children's Place, Gap Outlet and Tommy Hilfiger. Additionally, the center features vintage trains throughout the grounds, including a special kid-designed train that provides rides throughout the day.
330.948.9929, www.lodioutlets.net
FASHION EVENTS + EXHIBITS
NOW – AUG 26: Open through August 26, On the Home Front: Civil War Fashions and Domestic Life commemorates the 150th anniversary of the beginning of the Civil War. The Kent State University Museum explores the fashions and circumstances of the war and the years that followed, using women's and children's costumes.
NOW – OCT 7: Before itsy-bitsy bikinis were massive corset gowns and strolls along the beach were worn by the upper class in the early 19th century. A Day At The Beach, an exhibit open at the Kent State University Museum explores the fashions of summer tourism by the wealthy classes between 1865 and 1915. Visitors explore the beautiful gowns, lace parasols and other fashions that were considered casual vacation wear of centuries gone by.
MAY 5: NOTO boutique brings summer-inspired fashion at Akron's Northside Fashion Show. The show kicks off with a featured designer challenge, giving local and regional fashionistas a chance to showcase his/her goods on the runway. The winner of the challenge gets to display their collection all summer at NOTO. The evening continues with a high energy fashion show of NOTO fashions performed to live music.
MAY 11: Visitors have the opportunity to get a sneak peek at the next big names in design as the students of Virginia Marti College of Art and Design present their 25th Annual Spring Art Exhibition. The top three designs several categories of fashion are presented for awards and recognition.
JUNE 22: Tying the Knot: Cleveland Wedding Fashions, 1830-1980 is a unique exhibit featuring one of fashion's most iconic articles, the wedding dress. Drawn exclusively from the WRHS Costume and Textile Collection, the exhibit highlights dresses worn by Cleveland brides over 150 years. It also features examples of the wardrobe that brides would bring into their marriage including various dresses and lingerie.
SUMMER AND WINTER: Made in the 216 is a shopping event designed to highlight those designers who have chosen to base their creative talents here in Cleveland, otherwise referred to by the local telephone area code, 216. The event is the brainchild of Danielle Deboe who aims to showcase local products along with musicians and food in an engaging retail space. The result is a weekend that is part shopping, part socializing and a whole lot of fun.
SEPTEMBER: Cleveland-area Saks Fifth Avenue partners with local and national organizations to bring the fashion industry's night of giving back. On Thursday, September 6, fashion fanatics can head to Saks Fifth Avenue at Beachwood Mall for a fashion show, fashion trivia games, department presentations and giveaways prizes. Each year a portion of the evening's sales benefit a good cause.
FEBURARY 2013: Each winter Clevelanders shed their winter gear and strut their stuff at The Road to the Red Carpet event. The major fundraiser for the Greater Cleveland Film Commission, is a glamorous Hollywood-inspired black-tie affair celebrating style and fashion along with a viewing of the Academy Awards. Truly a whole community event, a few weeks prior to the event Saks Fifth Avenue in Beachwood offers an evening of luxury in preparation for the event, as stylists present the top fashions, dresses and accessories to wear to the Road to the Red Carpet benefit gala.
APRIL 2013: The talented students of Kent State University's School of Fashion Design and Merchandising present their Annual Fashion Show featuring designs created throughout the past year. In addition to two student-produced runway shows, the event includes the induction of a fashion industry professional into the School of Fashion Design and Merchandising's Hall of Fame.
OVERNIGHT ACCOMODATIONS
Hyatt Regency at the Arcade
It's only fitting for fans of fashion to rest their head at one of the first indoor malls in the country, built in 1890. Guests of the Hyatt Regency at the Arcade have the unique experience of staying in one the 293 oversized guest rooms with vaulted ceilings inside Cleveland's stunning historical architectural gem.
216.575.1234, www.cleveland.hyatt.com
The Bertram Inn and Conference Center
Outlet shopping can be quite exhausting, with all the great fashion finds and deals to grab fast. So, the Bertram Inn and Conference Center offers weary shoppers a reprise from the hustle and bustle of it all. Located 25 miles outside of Cleveland in Aurora, the Bertram Inn offers 224 spacious rooms, two restaurants, an outdoor heated pool, fitness centers, business centers and a game room.
330.995.0200, www.thebertraminn.com
Hilton Cleveland East/Beachwood
For visitors planning on shopping at Legacy Village, Beachwood Mall and ETON, the Hilton Cleveland East offers nearby affordable accommodations. The property features more than 400 renovated guest rooms, luxurious bath amenities, massage therapy, a fitness center and pool.
216.464.5950, www.hiltonclevelandeastbeachwood.com
Visit www.positivelycleveland.com/stay for see overnight accommodations and discount package options to fit any budget or style.
###
For more information on travel and tourism in Cleveland Plus, contact Lexi Hotchkiss, Director of Communications, at 216.875.6628 or lhotchkiss@positivelycleveland.com or April Ingle, Communications Coordinator, at 216.875.6625 or aingle@positivelycleveland.com.