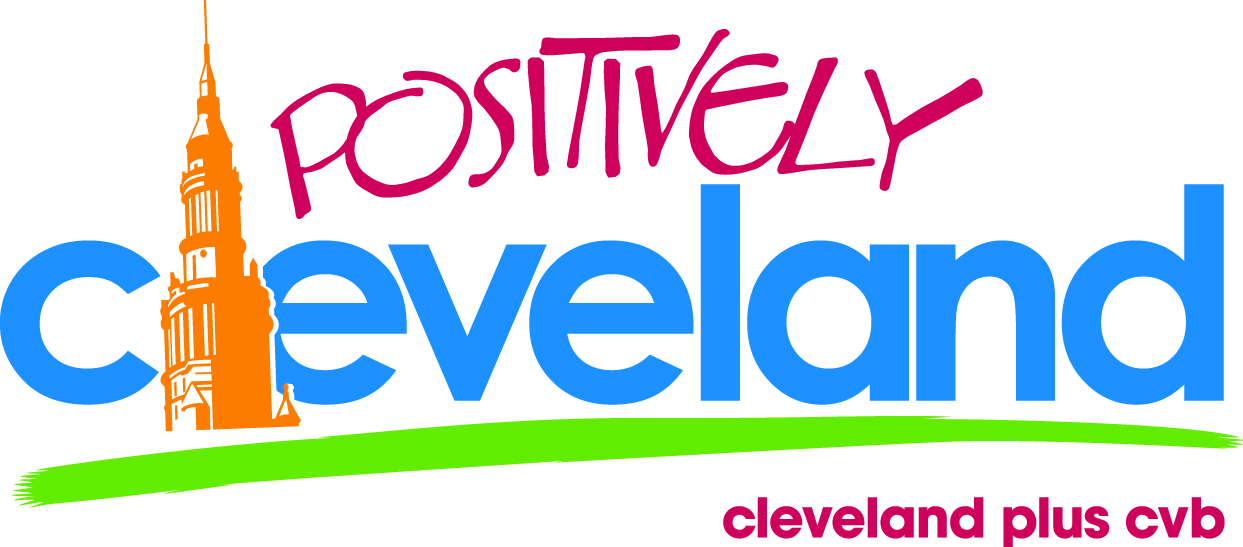 For more information on travel and tourism in Cleveland Plus, contact Lexi Hotchkiss, Director of Communications, at 216.875.6628 or lhotchkiss@positivelycleveland.com or April Ingle, Communications Coordinator, at 216.875.6625 or aingle@positivelycleveland.com.

For more information on travel and tourism in Cleveland Plus, contact Lexi Hotchkiss, Director of Communications, at 216.875.6628 or lhotchkiss@positivelycleveland.com or April Ingle, Communications Coordinator, at 216.875.6625 or aingle@positivelycleveland.com.
From a museum devoted entirely to polka music to a festival celebrating duct tape, a visit to Cleveland promises anything but ordinary.
Gone are the days of the "rust belt" infamy and here today is a thriving metropolis with a flavor all its own. And here, locals know how to have a sense of humor about the off-beat nature of their beloved lakefront home.
So whether they're perusing the world's largest PEZ dispenser collection at the biggest candy story in the nation or dunking their heads into a vat of ketchup during the National Hamburger Festival, travelers to Cleveland can expect…the unexpected.
QUIRKY SIGHTS TO SEE
Dittrick Museum of Medical History
Inside the Dittrick Museum of Medical History visitors will find a 19th century sadistic-looking homeopathic medicine case, an 1861 amputating set complete with handheld saw and an 1890 physicians surgical chair designed to look like a piece of parlor furniture. Not just for budding doctors and medical show junkies this one-on-of-a-kind museum is known for its collection of historic contraception tools and practices, as well as rare books. Connected with Case Western Reserve University, the museum grew from the late 19th-century efforts of Dudley Peter Allen, M.D., a founder of the Cleveland Medical Library Association, to preserve the medical heritage of Cleveland by maintaining the equipment of its physicians.
216.368.3648,
www.case.edu/artsci/dittrick/museum
Cleveland-Style Polka Hall of Fame
When visitors triple-step into the Cleveland-Style Polka Hall of Fame located in Euclid they are instantly surrounded by Cleveland's polka history. With plaques of big names like Frankie Yankovic, Johnny Pecon and Johnny Vadnal adorning the perimeters, the museum takes visitors on a journey through legendary oompah bands, vintage accordions, ornate performance costumes, images and video of this ethnic folk dance that reflected a time of happiness and prosperity. Admission is free to the four-room museum, but it's always nice to toss a donation their way (or purchase a fabulous polka CD in their gift shop).
216.261.3263,
www.clevelandstyle.com
Lake View Cemetery
Lake View Cemetery is the final resting place of J.D. Rockefeller and African American inventor Garrett Morgan, as well as the 20th President of the United States, James A. Garfield. Visitors can see the former president's casket as well as the stunning leaded glass window designs of Louis Comfort Tiffany inside the Wade Memorial Chapel. In addition to the notable headstones and beautiful scenery, the east-side location of Lake View Cemetery provides a fantastic view of the city from atop the memorial for President James A. Garfield on a clear day.
216.421.2665,
www.lakeviewcemetery.com
A Christmas Story House + Museum
It doesn't need to be Christmastime to enjoy the restored Cleveland house where the classic movie, "A Christmas Story," was filmed. In fact, no matter the time of year kids will love hiding under the kitchen sink like a fearful Randy or hovering around the radio waiting to hear Little Orphan Annie's top-secret message. Directly across the street is the official A Christmas Story House Museum, featuring original props, costumes and memorabilia including Randy's snowsuit, the chalkboard from Miss Shields' classroom and the family car.
216.298.4919,
www.achristmasstoryhouse.com
Cleveland Police Museum
Confiscated firearms, uniforms, artifacts and more from Cleveland's past including artifacts from the legendary crime fighter, Eliot Ness, and his Torso Murders investigation are on display at the Cleveland Police Museum. Located on the first floor of Downtown's Justice Center, the small facility has a dedicated and knowledgeable staff and is one of the only law enforcement museums in the country open to the public, free of charge.
216.623.5055,
www.clevelandpolicemuseum.org
Federal Reserve Bank of Cleveland's Learning Center and Money Museum
Kids can get a look at the "Money Tree" where they can track counterfeit money and follow the history of money through the ages at the Federal Reserve Bank of Cleveland's Learning Center and Money Museum. The downtown museum regularly hosts temporary exhibits exploring currency and the value of money from other times and cultures. Open Monday – Thursday from 10am - 2pm, the Money Museum offers free admission and a unique tour through one of the nation's 12 Federal Reserve Banks.
www.clevelandfed.org/for_the_public/tours/learning_center/index.cfm?DCSext.nav=Local
Merry-Go-Round Museum
Visitors can expect an entertaining and educational visit that focuses on the art, history, preservation, production and restoration of the beautiful and historic Merry-Go-Round amusement rides. While there, visitors can even catch a ride on the fully restored Allan Herschell Carousel with the band organ playing. New for 2012 is "Grab the Brass Ring", an exhibit displaying signed horses, menagerie carvings, and a new wolf, providing insight into the three historic carving styles.
419.626.6111,
www.merrygoroundmuseum.org
Museum of Divine Statues
Recently opened in a former church in the westside suburb of Lakewood, the Museum of Divine Statues seeks to rescue, restore and display ecclesiastical statues in a reflective and respectful museum setting. Each piece has been restored personally by owner Louis McClung and gives visitors the opportunity to learn details and historical information about each piece. The statues in the museum date as far back as 1855 with the restoration of the Our Lady of Perpetual Help statue. The museum is open to the public on Sundays from 12-4pm.
216.228.9950,
www.museumofdivinestatues.com
Big Fun Toy Store
Fun is packed into this store with cards, collectibles and kitsch items including lunch boxes, blow-up advertising toys, Barbie dolls, and reproduction and original classic toys. Prices range from under a buck to thousands of dollars.
216.371.4386,
www.bigfunbigfun.com
Lake Metroparks Farmpark
Vacation doesn't get much more memorable than milking a cow and learning how the milk is processed for consumption. At Lake Metroparks Farmpark, located 30 minutes east of downtown, visitors can get a taste of farm life and see how life slows down. More than 50 breeds of farm animals await to be discovered at this hands-on science center where families can take a wagon ride, stroll through gardens and enjoy animal shows and demonstrations.
800.366.FARM (3276),
www.lakemetroparks.com/select-park/farmpark.shtml
Maritime Museum of Sandusky
Located about an hour west of Cleveland, The Maritime Museum of Sandusky contains kid-friendly, interactive exhibits on shipwrecks, wetlands, navigation, the boats of Sandusky's Underground Railroad, recreational boating, passenger boats, boat building, commercial fishing, ice harvesting and much more.
419.624.0274,
www.sanduskymaritime.org
WORLD'S LARGEST
Visitors to Cleveland-area attractions will catch the attention of classmates and co-workers alike when their reports on "what I did on my summer vacation" include standing in the nation's greatest underwater sea-tube, browsing the aisles for retro candies at the nation's largest candy store and standing next to the "world's largest rubber stamp." For a vacation worthy of the record books, visitors should be sure to include these attractions on their Cleveland itinerary.
Greater Cleveland Aquarium
Visitors can wave to the smiling Rays as they glide overhead at the Greater Cleveland Aquarium's SeaTube, a 145' walk-through tunnel considered to be the nation's longest sea tube. The Powerhouse located in the West Bank of the Flats is now home to the new 70,000-square-foot Aquarium. The unique facility includes 42 tanks integrated into the historic building to create an exciting underwater environment with more than 5,000 fish. Not only does the facility feature different habitats, such as a Louisiana Bayou, but it also features the creatures found in local rivers and streams.
216.862.8803,
www.greaterclevelandaquarium.com
Free Stamp
Often considered to be the "world's largest rubber stamp," this large sculpture is located in Willard Park right in the center of downtown. Designed by pop artists Claes Oldenburg and Coosje Van Bruggen known to recreate common items into giant proportions, the art was donated to the city of Cleveland nearly 10 years after it was originally commissioned by Standard Oil of Ohio. With dimensions measuring more than 28 feet by 49 feet, the sculpture is a bold reminder of American freedom. Downtown visitors can visit the park to snap a picture of the sculpture.
b.a. Sweetie Candy Company
What do bugs, toxic waste and chocolate worms have in common? All are edible! At b.a Sweetie Candy Company, a family-owned candy warehouse that's been around for generations, children can indulge their wackier tastes. Sweetie's have just about every kind of candy imaginable. For those who aren't ready for the extreme candies, v can choose from nostalgic favorites such as wax lips, PEZ dispensers and gourmet jellybeans.
216.739.2244,
www.sweetiescandy.com
Cleveland Museum of Natural History
The University Circle-area museum not only includes the Hamann-Todd Osteological Collection, which is the largest, most researched and published collection of modern human and non-human primate skeletons in the world, but features a number of rotating exhibits. Now through August 12, the museum features the weird world of Mythic Creatures such as dragons, unicorns and mermaids. Through eye-popping models, preserved specimens and prehistoric fossils, visitors can investigate how these legendary creatures sprang to life in our imaginations.
216.231.4600,
www.cmnh.org
Rock and Roll Hall of Fame and Museum
The Rock and Roll Hall of Fame and Museum, located on the shores of Lake Erie in the heart of downtown Cleveland, is where visitors can relive the soundtrack of their lives. Throughout the stunning I.M. Pei-designed building, visitors can trace back their favorite rock moments with more than 50 exhibits, dynamic cinema presentations, plus the largest single collection of rock and roll artifacts in the world. Visitors can get to know the quirks of a unique American rock and roll band in the newly-opened
Grateful Dead: The Long, Strange Trip
exhibit.
216.781.7625,
www.rockhall.com
COOL AND CRAZY CLEVELAND-AREA EVENTS
June 9:
From walking martinis to 100 Marilyn Monroes sashaying down the street, parade participants celebrate the arts with astonishing creativity at
Parade the Circle
, one of the region's unique events drawing artists and attendees from around the nation and world. Held in University Circle, the nation's most concentrated square mile of arts and cultural institutions, the event draws more than 60,000 people every year. As a free community arts celebration, the event incorporates the drama and artistry of handmade colorful floats (no motorized vehicles, though), giant puppets, bright costumes, handmade masks, stilt-walkers, dancers and musicians.
June 15 – 17:
The
Avon Heritage Duct Tape Festival
is a three-day event celebrating America's favorite "fix-it tool" duct tape, along with its wacky and fun uses. Parade floats made almost entirely of duct tape battle for the "Tip Top Tape" award while visitors explore fashion (think matching formal wear) art exhibits crafted from the colorful versions of the product. Families can stick together at the hands-on games and crafts table where they can create duct tape roses, jewelry and more. The festival also honors the history and heritage of the city that is proclaimed the "Duct Tape Capital" of the world – Avon, Ohio – the home of Duck brand duct tape.
June 21 – 23:
The
Ohio Scottish Games
highlight the traditional Highlands dance, music and athletics of the ancient Highland Games. Box weights, blacksmith or quarry hammers, stones and logs are all put to use in tests of strength and power. This event is for the enjoyment of all Scots and friends as well as to introduce the Scottish Arts and traditions to the community.
July 15:
Visitors have the chance to catch all the exciting flavors that make up the neighborhood of Tremont – Cleveland's ever-thriving hub of culinary genius (sprouting the likes James Beard Foundation winner like that of Iron Chef Michael Symon, Zach Bruell, Dante Bocuzzi and Eric Williams) in one spot. During the
Taste of Tremont
, the neighborhood holds a fair on Professor Street that showcases the best of Tremont's food, art and entertainment.
July 21 – 22:
Each summer Cleveland celebrates environmental awareness with great music, incredible food and a frothy pint of Great Lakes Brewing Company beer during the
Great Lakes Burning River Festival
. Held at the historic Coast Guard Station on Whiskey Island, this unique festival features educational exhibitors who raise awareness of environmental issues in the region. What better way to celebrate going green than with an eco-friendly cold pint of beer from a local brewer?
July 20 – August 6:
There's nothing like the experience of the ten-day
Pro Football Hall of Fame Enshrinement Festival
in Canton, featuring 15 diverse events enjoyed by nearly 700,000 people. Events include fireworks, hot air balloon flights, concerts, races and much more. Many of the events are free for children and adults.
July 27-28:
Participants have the opportunity to choose from more than 200 wine samples from around the world while learning about new and exciting varieties from the experts at the
Cleveland Wine Festival
at the Voinovich Bicentennial Park, located right next to the Rock and Roll Hall of Fame and Museum on Lake Erie. Some of the region's best restaurants and caterers are on hand selling their signature dishes.
August 3 – 4:
Vintage Ohio Wine Festival
, an annual wine festival held at Lake Farmpark, features the latest and greatest offerings by some of Ohio's best vineyards. Besides all the wonderful wine, visitors can enjoy the fabulous food offered by participating restaurants with menu items ranging from $3-$10.
August 3 – 5:
There's no need for visitors to check their eyes while in the east side suburb of Twinsburg in the first weekend of August. This is the annual
Twins Days
celebration, the largest gathering of twins in the world. The festival, so funky it's been featured in publications such as National Geographic and TIME, includes the "Double-Take" parade, contests, food, games and fireworks celebrating all different kinds of twins and multiples. The theme for the 2012 festival is Super Heroes: Twin Power. Festival participants are encouraged to wear theme-based costumes, undoubtedly adding to the funkiness of the event.
August 15 – 18:
Visit Little Italy during its famous four-day festival,
Feast of the Assumption
. The streets are shut down and all the family-owned Italian eateries bring their menu to the streets where more than 100,000 people visit just to get a taste.
August 18 – 19:
Picture burger fans in goggles bobbing for foam hamburger patties in a kiddie pool full of ketchup. That's only one of the wacky activities at
The National Hamburger Festival
, at Lock 3 Park in downtown Akron. This delicious weekend celebration features many fan favorites, such as The National Burger Cook-off, where 50 varieties of burgers are prepared by 20 restaurants and judged by local celebrities and sponsor representatives. Backyard grilling masters don their aprons and spatulas to go bun to bun in the Ohio Burger Cook-off. The popular Ohio Hamburger Eating competition, the Miss Hamburger Pageant and the Baby Burger Contest bring love for the hamburger to new levels of fun.
September 14 – 16:
IngenuityFest
is Cleveland's annual weekend-long celebration of art, performances and technology, designed for audiences of any age and experience. Staged in one of the most distinctive locations in the city, Docks 32 and 30 located north of the Cleveland Browns Stadium, the two warehouses on the site will provide more than 120,000 square feet of indoor space along with ample outdoor space and stunning views of the city. Visitors to IngenuityFest see that technology becomes a natural extension of art, and artistic expression flows freely from the exploration of science, engineering, and math. Imagine listening to a robotic orchestra controlled by a Wii remote. The festival doesn't just merge the two disciplines together but rather it highlights the creativity and innovation along the edge of both worlds.
September 8 – 9:
Not only is the
Cleveland Garlic Festival
vampire-free but it is also the Midwest Great Lakes region resource for all things garlic. Now in its third year, this family-friend event happens in the historic east side neighborhood of Shaker Square features garlic-themed food prepared by local chefs including everything from ice cream to oysters, an onsite celebrity chef Grill-Off, live music, cooking demonstrations, wine tastings, taste and grow tents for children, and many more events and activities.
September 15 – 16:
The Cleveland Museum of Art presents its 21st annual
Chalk Festival
, an art that is a 16th century Italian tradition. Great for kids and adults, the festival allows visitors to adorn a patch of the sidewalk with their own Monet or Renoir, ultimately creating a beautiful landscape of chalk masterpieces.
December 31:
For more than 15 years thousands have gathered in Port Clinton for the
"Madness at Midnight" Walleye Drop
. Located approximately an hour and a half outside of Cleveland, the town of Port Clinton is home to a hearty population of walleye capital in the Lake Erie waters nearby. To celebrate such a distinction the town uses a massive crane to lower a fiberglass walleye replica, approximately 30 times larger than the average walleye, at the stroke of midnight. Throughout the evening visitors enjoy a variety of street vendors and musical performances, entertainment by local bands and of course, fish sandwiches galore.
February 16, 2013: Brite Winter Festival
, held in Ohio City, features a bonfire with marshmallows, a wintry mini-golf course, snowy ski-ball, food, beverages and live music all outdoors (yes, while it's snowing!).
April 3 – 14, 2013:
Quickly making its mark as a major international film festival, the
Cleveland International Film Festival
features 11 movie-packed days featuring 240 films originating from nearly 60 countries. Visiting filmmakers, panel discussion and student screenings are all festival highlights.
Mid April:
Looks can be deceiving, but the real thing is even better. Visitors should head to Lyndhurst, a suburb east of downtown Cleveland, to see one of the world's most unusual Easter displays called
Eggshelland
. Created by a local family and put on display right in their front yard, Eggshelland features thousands of colorful, hand-painted egg shells arranged into religious montages and cartoon characters. This truly never-been-seen-before kind of attraction is on display for a limited time only – opening the weekend of Palm Sunday and running through Easter. There was even a documentary made about this fabulous event and the family behind it.
OFF-BEAT BREWS
Beer drinkers looking to tap into their wild side need to look no further that the breweries that call Cleveland home. From powerfully-flavored porters to refreshing India pale ales, the brewmasters play with spices and hops to create drinks that are memorable, to say the least. Paired with relaxing and unique dining environments, these quirky thirst-quenchers are only found here in Cleveland.
Rocky River Brewing Co.
Visitors come to the Rocky River Brewing Company for the brews and then stay for the melt-in-your-mouth food. The brewpub, located in westside suburb of Rocky River is home to the award-winning Oompa Loompa chocolate stout which is described as "liquid desert" with its velvety smooth roasted chocolate and coffee flavors and aromas.
440.895.2739,
www.rockyriverbrewco.com
Indigo Imp Brewery
Visitors shouldn't be concerned about the cloudy golden and orange hues when pouring out the Jester brew from Indigo Imp Brewery. Like all of this Cleveland-area family-owned and operated microbrewery's beers, the Jester is unfiltered, unpasteurized and naturally carbonated. The pale ale features clove and sour fruity flavors. The Indigo Imp Brewery products can be found at a number of equally-fitting quirky restaurants in the Cleveland area such as
Melt Bar and Grilled
, the
Happy Dog
,
Bar Cento
, all
Winking Lizard Tavern
locations and many more.
www.indigoimpbrewery.com
Market Garden Brewery
No, it's not a drunken attempt at a swear word, but rather the name of two of the oldest English and American hops, the Cluster and the Fuggle. The talented brewmaster Andy Tveekrem at Market Garden Brewery brings this historic beer style into the 21st century with a bright India pale ale that features a strong citrusy hop flavor to start and a mild bitterness that grows over time.
216.621.4000,
www.marketgardenbrewery.com
Great Lake Brewing Company
Great Lakes Brewing Company, which is comprised of a brewery and brewpub, was the first microbrewery in the state of Ohio and today remains Ohio's most celebrated and award-winning brewer of lagers and ales. The funky-named and flavored Nosferatu, available in the winter months, is an imperial red ale named after the notorious German vampire in the 1920s film era due to its dark blood red-like color and it's bit of a "bite."
216.771.4404,
www.greatlakesbrewing.com
Willoughby Brewing Company
The Peanut Butter Cup Coffee Porter, brewed by east side Willoughby Brewing Company, recently added another medal to the company name at the I-X Center International Beer Fest in May. The robost porter is infused with locally roasted coffee and a special peanut butter and chocolate flavor. The results are truly one-of a kind.
440.975.0202,
www.willoughbybrewing.com
Deagan's in Lakewood
Recently opened in late 2010, Deagan's is a new gastropub in the hipster, near west side neighborhood of Lakewood. They have a notable wide selection of craft beers and the oh-so-interesting beer cocktails like a "Black Velvet," which is a mix of Guinness and Champagne. Or, check out the Shandygaff made of Bell's Two Hearted beer and a Ginger Beer.
216.767.5775,
www.deagans.com
Lilly's Handmade Chocolates
Lilly's Handmade Chocolates is an artisanal chocolatier that specializes in pairing fine wine and craft beer with handmade, fresh chocolate confections. The chocolate shop features more than175 craft beers: everything from IPAs to smoked porters to lambics and meads. Lilly's pairs exquisite chocolates with this unique beer selection each day, such as the Boozie Suzie, dark chocolate filled with kirsch-soaked French cherries and kirsch double-chocolate ganache, which is paired with Lefthand Oak Aged Imperial Stout. And, just in case it couldn't get ANY better, Lilly's offers Craft Beer Ice Cream Floats once a month.
216.771.3333,
www.lillytremont.com
###
For more information on travel and tourism in Cleveland Plus, contact
Lexi Hotchkiss
, Director of Communications, at 216.875.6628 or lhotchkiss@positivelycleveland.com or
April Ingle
, Communications Coordinator, at 216.875.6625 or aingle@positivelycleveland.com.