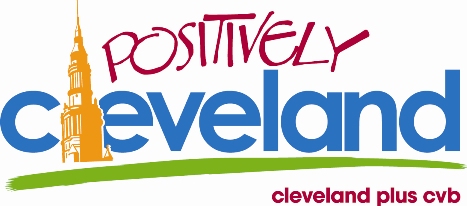 CLEVELAND (Jan. 25, 2012) – Positively Cleveland is pleased to announce that Michael E. Mulhall has joined the organization as Director of Partnerships.
Having worked for more than 20 years in different facets of the tourism industry, this native Clevelander brings not only veteran sales experience, but a fresh and unique perspective to the convention and visitors bureau.
Mulhall spent 11 successful seasons with the Cleveland Indians baseball team, most recently as the Senior Director of Ticket Sales where he provided leadership to all areas of ticket sales including premium seating, season tickets, group tickets, single game tickets and fan services.
In addition to his time working in sports marketing, Mulhall spent more than ten years in the theme park industry most notably as the General Sales Manager for Six Flags Great America in Gurnee, Illinois and the Marketing Director for Six Flags Worlds of Adventure in Aurora, Ohio.
As the Director of Partnerships for Positively Cleveland, Mulhall is overseeing a team that is responsible for engaging stakeholders and companies interested in promoting Cleveland as a visitor destination through membership and partnership opportunities.
"Over the next five years, Cleveland welcomes more than $2 billion of direct tourism-related development," David Gilbert, President/CEO of Positively Cleveland said. "Through Mike's leadership and experience, we will engage our strategic partners to help strengthen the region's tourism industry during this pivotal time."
Mulhall has a results-oriented, high-energy approach to management, as well as a core goal of creating professional development opportunities for his teammates.
"I enjoy coaching my staff to exceed their goals – unselfishly and collectively," he said. "I truly love seeing people on my team succeed."
Born in Euclid, Mulhall, the youngest of eight children, attended St. Joseph High School in Cleveland. He then received a Bachelor of Arts in communications from John Carroll University.
"Through and through, I'm a Clevelander," Mulhall said. "Having not only grown up in this area, I've worked here. I have a good feel for this market. And, I know that this will be a tremendous asset as we build partnerships for Positively Cleveland."
Mulhall is an active board member for Rising Star Learning Center, a local organization dedicated to the total learning needs of children with cerebral palsy and other motor disabilities. He's also an active member of the Sales and Marketing Executives of Cleveland having served on its board and as the president.
Mulhall resides in Mentor, Ohio with his wife Debbie and their four children.
###
Positively Cleveland's mission is to promote the Cleveland Plus region as an outstanding business meeting and tourism destination in order to grow the region's economy.