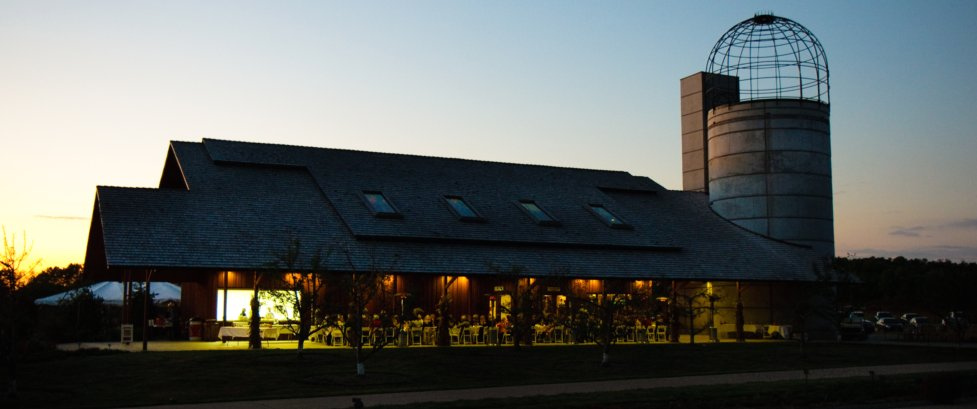 Visitors to Powell Gardens, Kansas City's botanical garden, will discover a magical world of childhood fantasies come true during Fairy Houses & Forts: An Enchanting Garden Adventure open May 19 through Oct. 7. May is also the month for a huge plant sale and a Mother's Day weekend so full of possibilities that it's perfect for any family. Admission is $10/adults, $9/seniors, and $4/children 5-12.
Fairy Houses & Forts: An Enchanting Garden Adventure
9 a.m.-6 p.m. May 19 to Oct. 7
This summer blockbuster will include seven large-scale fairy houses and fanciful forts to inspire, amuse and ignite an interest in exploring the great outdoors, along with whimsical garden displays and an indoor display of small-scale fairy gardens and houses. Selected through a competition among architects, artists and landscape architects, the winning large-scale entries showcase the region's creativity and talent.
The exhibition is endorsed by the Kansas City Chapter of the American Institute of Architects, the Prairie Gateway Chapter of the American Society of Landscape Architects and the Kansas City Art Institute, and sponsored in part by the Missouri Arts Council, a state agency.
Opening Celebrations
Preview Party: 6-10 p.m. May 18
Be among the first to see the exhibit, meet the artists and enjoy an enchanting evening in the Gardens! The party includes bon fires with S'More supplies, a guest appearance by woodland faeries, make-and-take crafts and more. For full details visit
Opening Day: 9 a.m.-6 p.m. May 19
Storyteller extraordinaire Dawnna Morris shares tales of Fancy Nancy and friends from10 to 11:30 a.m. Also look for special performances by the faeries of the woodland!
Spring Plant Sale
10 a.m.-5 p.m. May 5-6
During the first weekend of May you'll find serious gardeners shopping Powell Gardens' only plant sale of the year. Select from a wide range of perennials, annuals, herbs, vegetables, trees, shrubs, seeds and some of Powell Gardens' own best performers. A members-only preview sale and reception with a cash bar will take place 5-7 p.m. May 4; reservations are requested at 816-697-2600 x209.
Bonsai Society Weekend
10 a.m.-4 p.m. May 12-13
The Bonsai Society of Greater Kansas City will display their trees and plants at the Visitor Education Center this weekend. A slide show will be presented each day (1:30 p.m. Saturday and 3 p.m. Sunday) including the origins of this "living" art, the design process with examples and general horticultural procedures. Members will be on hand to answer questions.
Mother's Day Brunch and Music
11 a.m.-3 p.m. May 13
Make the day extra special with a reservations-only brunch at Café Thyme and a live outdoor concert by Brookside Brass from 1 to 3 p.m. Or bring your own food—picnics are allowed in the performance area on this day. Brunch includes Garden admission; for menu, prices and reservations, call 816-697-2600 x209 or see powellgardens.org. (Café Thyme will not be available for walk-in business during this event.)
Missouri Barn Dinner Series
Delicious Flavors Inspired by the Heartland Harvest Garden
Be among the first to experience Powell Gardens' new Barn Dinner Series, kicking off May 27 with guest chef Linda Duerr of the River Club in Kansas City. The series continues on June 17 with Chef Renee Kelly and concludes August 26 with Chef Michael Foust.
The May event begins at 6 p.m. and includes the following menu served under the open-air Missouri Barn:
Cocktail Reception: Rhubarb basil cocktail and canapés
First Course: Chilled sweet pea and mint soup with lobster, crab and grilled zucchini cake, garnished with truffled mascarpone
Entrée: Bourbon-glazed BBQ short ribs of beef with southern braised mustard greens, pickled turnips, and kohlrabi slaw
Dessert: Strawberry shortcake with nasturtium biscuits and lemon cream
Tickets are $75 per person and include a cocktail before dinner and wine pairings with each course. Prepaid reservations required: 816.697.2600 x209.
New in the Heartland Harvest Garden
Ever wished you had someone to tell you a bit more about what you see in the Heartland Harvest Garden or to share growing tips you can use at home? This season you'll find new ways to learn with every visit!
Harvest Garden Interpreter Barbara Fetchenhier shares tips, tricks and techniques for growing your own food at 1 p.m. every Wednesday during her "Watch Your Dinner Grow!" series. These walk-through workshops will highlight seasonal vegetables and are included with regular Garden admission. No reservations required: just meet at the Missouri Barn.
Barbara also offers "Fresh Bites," seasonal demonstrations covering everything from edibles to upcycling. Friday sessions are at 1 p.m.; Saturdays at 10 a.m. and 1 p.m. Her schedule for May:
May 4-5: Rhapsody in Greens (fresh salads with herbal vinegars, oils and homemade dressings)
May 11-12: Riots of Color (making salad mixes)
May 18-19: Flower butter (fresh butter embedded with edible flowers)
May 25-26--Dressing in the Garden (fresh salad dressings)