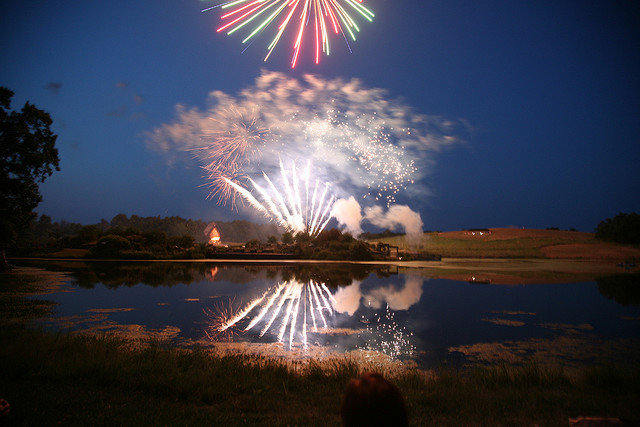 Early summer is a lovely time to wander through Powell Gardens and June is blossoming with special events. Admission, unless otherwise noted, is $10/adults, $9/seniors, and $4/children 5-12.
Fairy Houses & Forts: An Enchanting Garden Adventure
9 a.m.-6 p.m. now through Oct. 7
This summer blockbuster includes seven large-scale fairy houses and fanciful forts to inspire, amuse and ignite an interest in exploring the great outdoors, along with whimsical garden displays and an indoor display of small-scale fairy gardens and houses. Selected through a competition among architects, artists and landscape architects, the winning large-scale entries showcase the region's creativity and talent.
The exhibition is endorsed by the Kansas City Chapter of the American Institute of Architects, the Prairie Gateway Chapter of the American Society of Landscape Architects and the Kansas City Art Institute, and sponsored in part by the Missouri Arts Council, a state agency.
Enjoy the following related drop-in activities during June:
Enchanted Clay Fairy Ring Discovery Station, 11 a.m.-2 p.m. June 9-10
Make Your Own Fairy House or Fort art piece, 10 a.m.-1 p.m. June 13 and June 27
Fairy Wind Chime Discovery Station, 11 a.m.-2 p.m. June 23-24
The Paul Mesner Puppets presents Rapunzel
11 a.m. June 2
Kansas City's favorite puppeteer presents Rapunzel, a veggie wonderful fairy tale about two avid gardeners, Okra and Romaine. The performance is included with regular admission; bring lawn chairs or a blanket for seating.
Under a Blue Moon: Garden Party and Rare Plant Auction
5 p.m. June 10
Join supporters of Powell Gardens for an evening under the stars and the chance to acquire rare botanical finds plus garden art and decor. The party begins with hors d'oeuvres, cocktails and a silent auction, followed by a short live auction during dinner and dessert. Call 816-697-2600 x207 for reservations. All proceeds benefit educational programming for children.
Father's Day Missouri Barn Dinner
6 p.m. June 17
Guest Chef Renee Kelly of Caenen Castle will create a magical seasonal meal to be served in the gorgeous Heartland Harvest Garden. Tickets, which include wine with each course and admission to the Gardens, are $75 per person. See details and reserve your space at
www.powellgardens.org/barndinners .
Chef Demonstrations in the Heartland Harvest Garden
Gather at the Missouri Barn to learn new ways to prepare garden-fresh foods. The Garden Chef Series continues at 2 p.m. Sundays in June, featuring:
Sunday, June 3: Laurie Haney, Rumors Steakhouse
Sunday, June 10: Jane Zieha, Blue Bird Bistro
Sunday, June 17: No demo (join us for our Barn Dinner Series with Chef Renee Kelly)
Sunday, June 24: Bradley Gilmore, Bread & Butter Concepts (BRGR Kitchen + Bar, Urban Table and Gram & Dun)
Saturday, June 30: Tad Davis, Tadley's Homemade Ice Cream (Booms & Blooms Festival)
Booms & Blooms Festival
9 a.m.-dusk June 30
It's peak bloom for Powell Gardens' dazzling collection of daylilies. Enjoy the riotous blooms, purchase daylilies for your own garden and then stay for a picnic by the lake, live music by the Lee's Summit Symphony Orchestra and a brilliant fireworks display. Festival pricing applies: $12/adults, $10/seniors and $5/children 5-12.