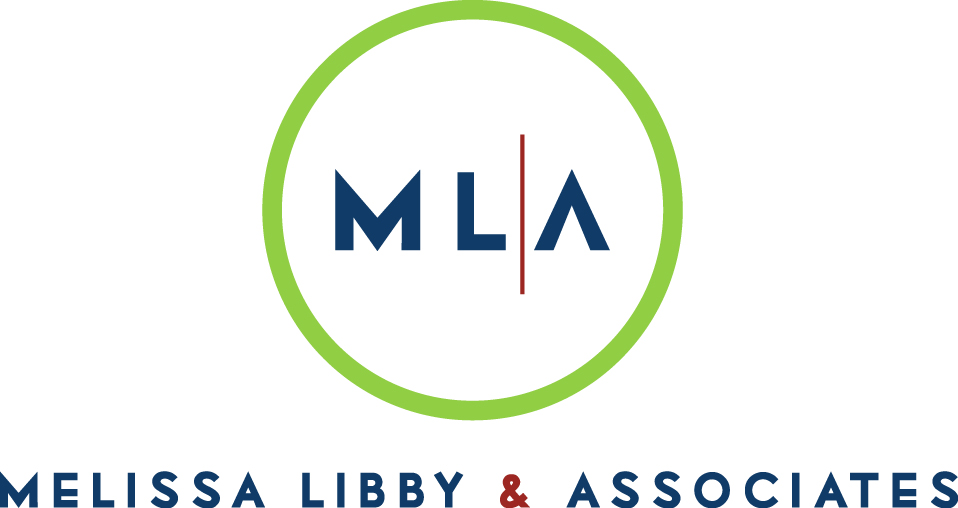 ATLANTA (March 22, 2012) – Melissa Libby & Associates has assisted its clients with unique and successful public relations strategies for almost 20 years. The Atlanta-based boutique public relations agency specializes in the restaurant, food and beverage and retail industries and continues to add to its already expansive list of clientele on a regular basis. New 2012 clients and projects include:
Alon's Bakery and Market is known for its supreme selection of decadent desserts, artisan breads and gourmet cuisine. With one location in Dunwoody and another in Virginia-Highland, this well-known bakery and market is easily accessible to all Atlanta residents. In addition to its famous baked goods, Alon's offers award-winning sandwiches, over 120 varieties of cheese, deli salads, wine and a prepared foods department that gives guests delicious take-out with gourmet twist. The original Virginia-Highland location is celebrating its 20th anniversary this year, while the Dunwoody location is installing a pizza oven this spring. www.alons.com
From cupcakes to calzones, Alpine Bakery and Trattoria offers an incredible assortment of delicious baked goods and classic Italian cuisine. The well-known bakery and restaurant, located in the historic Crabapple district of Alpharetta, gives guests a great place to pick up a sweet treat or gather with friends and family for a memorable meal. www.alpinebakeryandtrattoria.com
American Spirit Whiskey (ASW) is a distinctive and mixable white whiskey that can be sipped on the rocks or used to make original whiskey cocktails. ASW uses choice hearts from the finest un-aged, bourbon-quality "white dog," ultra filtered in small batches to remove the bite of typical un-aged whiskey. The result is an accessible craft spirit with a unique character and the potential to attract new whiskey drinkers. ASW was founded by two friends – Jim Chasteen and Charlie Thompson – and is available in 50 liquor stores and several restaurants/bars in Atlanta and Athens, Georgia, and soon, South Carolina. www.americanspiritwhiskey.com
On Monday, May 7, Children of Conservation will host Eats & Beats, a fundraising event featuring Atlanta's top restaurants and four fantastic chef bands, to kick off the season for Dinner & A Cause Cards. Dinner & A Cause Cards give guests a 20 percent discount at participating Atlanta restaurants for the months of July and August. Eats & Beats will take place at The Buckhead Theater from 7 p.m. to 9:30 p.m., and all proceeds from the event as well as the sales from Dinner & A Cause cards directly benefit Children of Conservation, which is a 501C3 dedicated to supporting the children of wildlife sanctuary workers as well as the conservation and protection of endangered animals in third world countries. www.childrenofconservation.com
Kaleidoscope Bistro and Pub is a neighborhood restaurant and bar located in the Brookhaven community of Atlanta. Kaleidoscope's menu of "global comfort food" is ever-changing as Executive Chef and Owner Joey Riley is committed to the use of high-quality, local and seasonal ingredients in all of his dishes. In addition to delicious food, the neighborhood eatery is known for its extensive drink menu which includes an impressive list of craft beers, boutique wines and creative cocktails. www.k-pub.com
Fifth Group Restaurants will open a new seafood restaurant called Lure on Crescent Avenue in Midtown in June of this year. The menu will feature a variety of coastal cuisines from all over the world including an extensive offering of oysters from many waters as well as other raw bar staples. David Bradley, currently the chef de cuisine at Ecco, will oversee the kitchen at Lure. www.fifthgroup.com
Marlow's Tavern, the neighborhood restaurant known for serving fresh tavern fare in a fun setting, is opening its ninth location in Dunwoody in May of this year. The new restaurant will give Dunwoody residents a great spot to gather with friends and family for a delicious meal or cocktail made with high-quality ingredients. The Marlow's Tavern menu is filled with dishes that change seasonally, and the beverage program provides guests with a wide variety of wines from around the world, hand crafted cocktails and a simple, but varied list of beers. www.marlowstavern.com
Noodles & Company is a fast-casual neighborhood eatery that offers guests a global menu of made-to-order noodles, salads and sandwiches with Asian, Mediterranean and American influences. Noodles & Company has over 250 locations across the United States and continues to grow at a rapid pace due to its successful "real food, real fast" dining approach. Melissa Libby & Associates handles public relations for the Ohio and East Coast locations with the exception of the Washington D.C. locations. www.noodles.com
Atlanta Restaurateur and Chef Ford Fry will open The Optimist, a sustainable seafood restaurant, in West Midtown in May of this year. Adjacent to the new restaurant, Fry will also be opening Oyster Bar at The Optimist, a more casual "fish camp" style venue, featuring an outdoor patio, live music and an oyster bar. Fry is also the executive chef and owner of JCT. Kitchen & Bar and co-owner of No. 246 in Atlanta.
Atlanta Restaurateur and Chef Shaun Doty will open a new restaurant in September of this year in the Ansley Mall shopping center called Bantam & Biddy. The eatery will be a fast-casual chicken concept that serves local free range and pastured poultry in a space designed by Bill Johnson of The Johnson Studio. Doty is also the executive chef and co-owner of both locations of YEAH! BURGER in Atlanta.
###
For more information,
contact McCall Webster at
Melissa Libby & Associates,
404-816-3068,