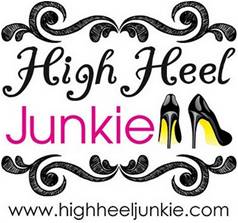 Houston, TX - Every now and then, one that does something first, does it best. That holds true for High Heel JunkieT, the vibrant new Houston shoe boutique, and its High Heel Junkie VIP Shoe Party.

Shopping parties have long been a staple of women's fashion and social scene. Lately, Houston has seen a surge in the trend of shoe parties, which can be traced back to High Heel Junkie's unique and modern twist on the traditional product party. The VIP Shoe Party's tagline, "Ask me how to earn free shoes," has caught on, and people want to know just that.

At the High Heel Junkie VIP Shoe Party, a hostess invites several friends to their home or a selected venue, any day of the week. High Heel Junkie's staff then arrives to set up an inviting shoe display for the hostess and her guests as they shop and mingle. These private parties offer the hostess great perks such as discounts, free merchandise, and yes.free shoes!

With the hottest trends and classic looks, High Heel Junkie's carefully selected pumps and stilettos dominate the Houston shoe scene. The same avant-garde style and attention to detail make the High Heel Junkie VIP Shoe Parties one-of-a-kind and highly sought after for Houston's most fashionable hostesses. High Heel Junkie is the destination for shoe parties in Houston!

High Heel JunkieT, a boutique shoe company based in Houston, features elegant heels, wedges and boots characterized by classic silhouettes with modern details. As every true High Heel Junkie knows, all you need in life is "air, food, High Heels!"T Please visit the High Heel Junkie website for more information, shopping and upcoming events.