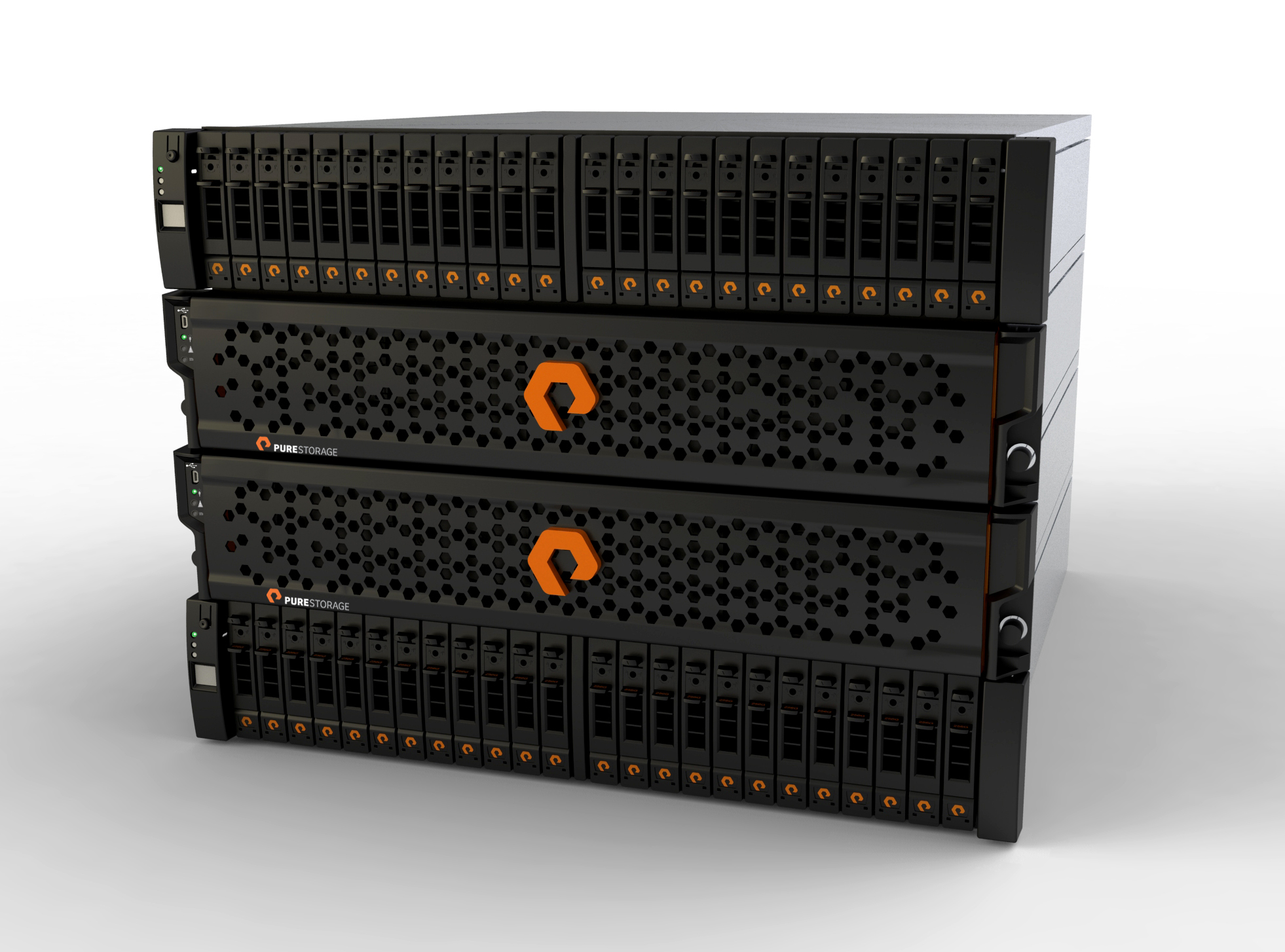 MOUNTAIN VIEW, CA--
Pure Storage
, the all-flash enterprise storage company, today announced that it will provide comprehensive demos of its flagship product, the
Pure Storage FlashArray
, at Oracle OpenWorld in San Francisco, October 2 - 6, 2011. Tradeshow attendees can see the industry's first all-flash enterprise array in action at the Pure Storage booth, the Samsung booth and the STEC booth in the South Exhibition Hall.
Ten times faster and more power and space efficient than disk-based arrays, the Pure Storage FlashArray FA-300 delivers up to 20x inline data reduction, breaking the cost barrier to broad enterprise adoption of flash. See first-hand how FlashArray tames Oracle databases at less than the price of the cost of disk, providing:


Penalty-free OLTP: A single OLTP database configured for 10,000 user connections will support a Swingbench transactional workload, while the Oracle ORION stress tool is periodically spawned to simulate large batch IO operations. This demo shows 1-2 GB/sec throughput, sub-millisecond latency, and 100,000 IOPS contained within 12U of space.



Massive Data Reduction: 5 to 20x inline data reduction with 10,000s of IOPS and less than 1ms latency. This demo shows an Oracle database results pre- and post- data reduction, in real-time as the data is served from the host to the array.



Pure Simplicity: Experience how easy managing an all-flash storage array can be: no complex tiering, RAID, LUN hot spots, or performance tuning.


Oracle OpenWorld is the world's largest conference for Oracle technologists, customers and partners. The annual event is being held in San Francisco at the Moscone Center, October 2- 6, 2011. For more information, visit:
http://www.oracle.com/openworld/learn/agenda/index.html
What:
Pure Storage FlashArray demos at 2011 Oracle OpenWorld Conference
Where:
747 Howard Street
San Francisco, CA 94103
Pure Storage Booth #1033
Pure Storage Kiosk at Samsung Booth #511
Pure Storage Kiosk at STEC #101
When:
Exhibit Hall is open October 3 - 5, 2011
Not going to the conference? Contact Pure Storage Sales to arrange for a private demonstration of the Pure Storage FlashArray
http://info.purestorage.com/ContactSales.html
, or visit
www.purestorage.com
for more information.
About Pure Storage

Pure Storage, the all-flash enterprise storage company, enables the broad deployment of flash in the data center. When compared to traditional disk-centric arrays, Pure Storage all-flash enterprise arrays are 10x faster and 10x more space and power efficient at a price point that is less than performance disk per gigabyte stored. The Pure Storage FlashArray is ideal for high performance workloads, including server virtualization, desktop virtualization (VDI), database (OLTP, real-time analytics) and cloud computing. For more information, visit
www.purestorage.com
.
Connect with Pure Storage:
Read the blog
:
http://www.purestorage.com/blog
Follow on Twitter
:
www.twitter.com/PureStorage
Visit on Facebook
:
www.facebook.com/PureStorage