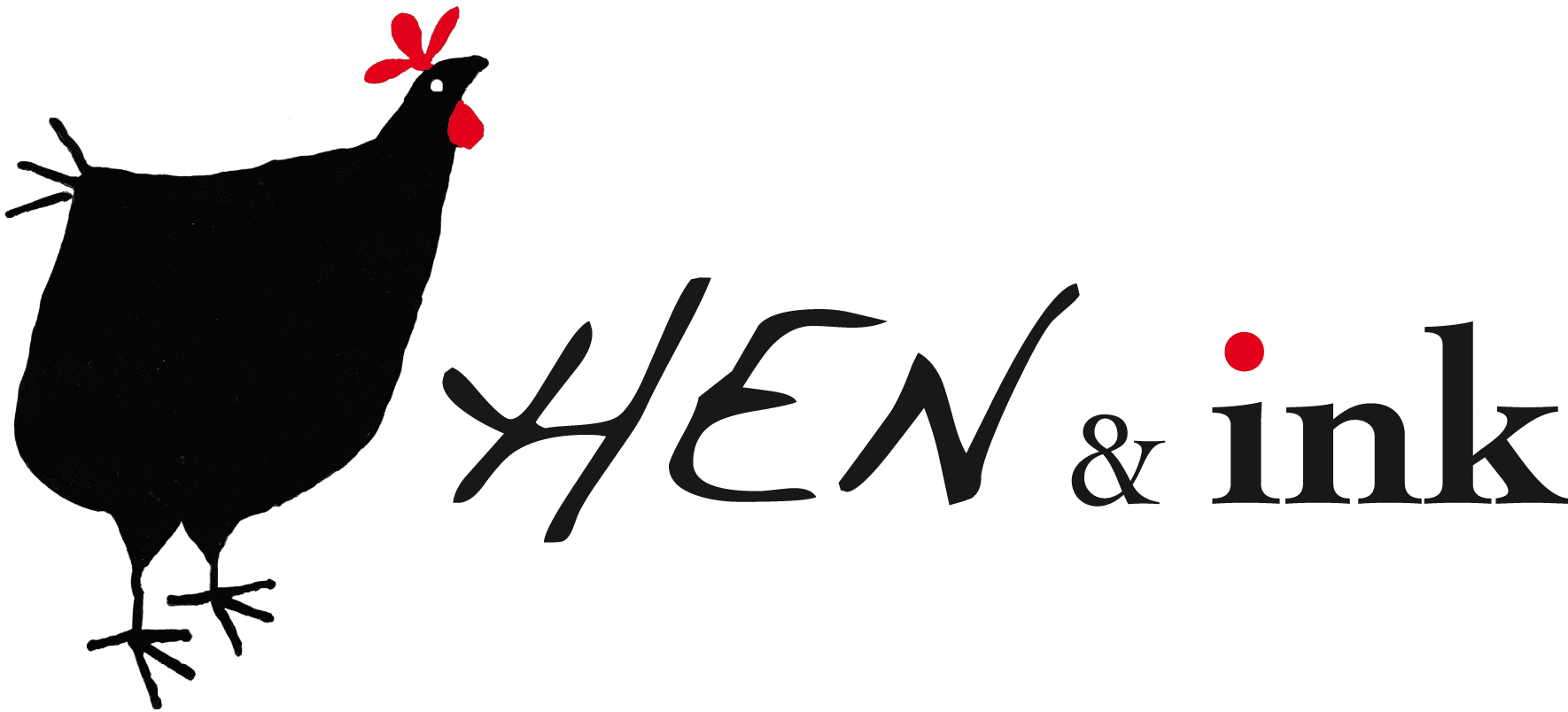 Hen&ink, a Paris-based literary agency, marks its first year with major announcements for Siobhan Curham (UK), and Tom Llewellyn (U.S.). For Curham, the agency has just signed a two-book deal with Egmont UK for Shipwrecked, and there's already strong TV interest reported for the book. This follows previous deals for Ms. Curham, whose Dear Dylan is now a lead title for Egmont, and Finding Cherokee Brown, which Hen&ink sold to Egmont, which was then sold to publishers in France and Germany. Hen&ink is also pleased to announce that Tom Llewellyn's novel, The Tilting House, in a deal brokered by co-agent Thomas Schlueck agency, has just been acquired by Theinemann, one of Germany's oldest publishers of books for young children. Hen&ink founder, Erzsi Deak, is now also adding to her staff with translation specialist, Beatriz Caicoya, who's been brought in to handle translations, scouting and permissions.
Deak started Hen&ink because she saw the need for an internationally-focused agency that could specialize in handling authors, illustrators and creative talent interested in broadening cultural awareness and in crossing transmedia borders.
The agency now represents more than thirty authors, including bestselling author/illustrator Doug Cushman, author and award-winning app developer Sarah Towle, and authors and illustrators Jennifer Dalrymple, and Jeanne de Sainte Marie (France); Mina Witteman and Sandra Guy (Netherlands); Bridget Strevens-Marzo and Jacqui Hazell (UK); and Maria Lebedeva (South Africa).
In the U.S., Hen&ink has clients in more than a dozen states: Angela Morrison (AZ), Andrea Zuill and Ann Jacobus (CA), Whitney Stewart (LA), J.M. Lee (MN), Barbara Younger and Candy Dahl (NC), Claudia Classon (NJ), Connie Fleming (NM), Anna Angelidakis and Vicky Shiefman (NY), Cece Hall and Katherine M. Dunn (OR), Janine Burgan (PA), Hannah R. Goodman (RI), Rae Ann Parker (TN), Monica Shaughnessy and Melissa Buron (TX), Caryn Caldwell (UT), and Kathryn Kramer and Mima Tipper (VT).
Award credits for their books already include New York Times Best Illustrated and bestselling titles. Hen&ink represents Red Fox Literary outside of North America and Thomas Jeunesse outside of France.
Erzsi Deak has spent more than twenty-five years on the international stage, connecting individuals and companies with those around the globe who can make things happen. She's the author of Period Pieces: Stories for Girls (HarperCollins), and since 2009 has worked as a consulting editor with La Martinière Groupe. Erzsi is also well-known throughout the literary world for her work on behalf of the Society of Children's Book Writers and Illustrators (SCBWI), where she ran the organization's international arm for nearly ten years. In that time, she developed and mentored writers, illustrators and publishing programs in twenty-eight countries.
Now with Hen&ink, Deak manages a growing list of prize-winning clients, marketing their books to publishers worldwide, including at the Bologna, London and Frankfurt rights fairs. She's also established key partnerships for Hen&ink with Sheepscot Creative and Raab Associates, companies that share her international and creative goals.
# # #