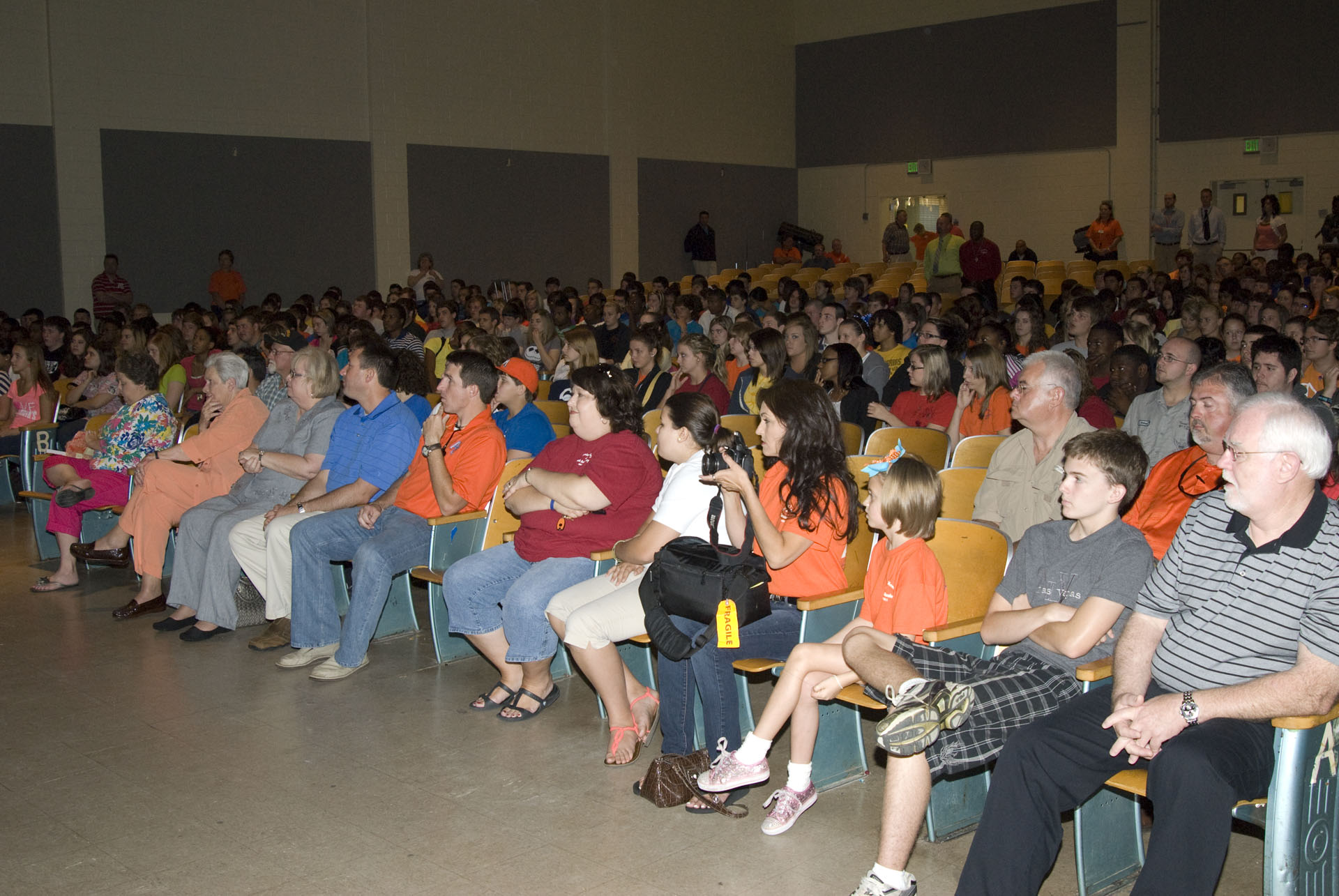 KERSHAW, S.C., May 2, 2012 – Local resident Rob Tomalis entered Rack Room Shoes' "Save the Athletes Challenge" for a chance to win a $15,000 athletic grant for Andrew Jackson High School's wrestling program, continuing the dream of a beloved wrestling coach. After a two-week voting period, in which Kershaw residents rallied to support their school, Rob learned he is one of four winners that received the most number of votes.
With budgets being cut at schools around the nation, many athletic programs are suffering. Through the "Save the Athletes Challenge," Rack Room Shoes made a promise to support sports departments and the students that benefit from them.
According to Rob, Coach Faulkenberry had a dream to start a wrestling program at Andrew Jackson High School to ensure that his young sons could continue to wrestle as they grew older. He passed away suddenly in November 2011.
"Thanks to the support of an entire community, Coach Faulkenberry's memory will be preserved for years to come," said Jan Mauldin, director of marketing for Rack Room Shoes. "We're honored to play a small role in turning this dream into a reality, while helping the school to develop self-reliant, self-disciplined and confident student athletes."
About Rack Room Shoes' Save the Athletes Challenge
Beginning in January, the regional shoe retailer asked people to submit a photo and short caption, sharing why their school's athletic program needed support. Rack Room Shoes committed to giving away four $15,000 grants and four sports video game packages to the winning schools and entrants, respectively.
After the February 27 deadline, there was a voting period through March 19, where individuals were encouraged to vote on the photo they liked best.
Four winners were selected from the pictures that received the most votes. Rob's photo received more than 4,600 votes.
The other winners (and schools) that were selected are:

Stacey Crump of Mt. Gilead, N.C. (West Middle School)
Zach Swafford of Benton, Tenn. (Polk County High School)
Rebekah Kienenberger of Mesa, La. (The Mesa Preparatory Academy)
The money will be given to each winning school this spring and will be used at the school's discretion, based on athletic needs. As a winner, Rob will also receive a personal sports video game package.
About Rack Room Shoes
Headquartered in Charlotte, N.C., Rack Room Shoes is the family footwear retailer of choice. Known as an innovator in the shoe industry for more than 80 years, Rack Room Shoes offers a wide selection of nationally recognized and private brands of great shoes for men, women and children in comfort, dress, casual and athletic categories. For more information, visit Rack Room Shoes' website at www.rackroomshoes.com, its Facebook page at www.facebook.com/myrackroomshoes or on Twitter at www.twitter.com/myrackroomshoes.