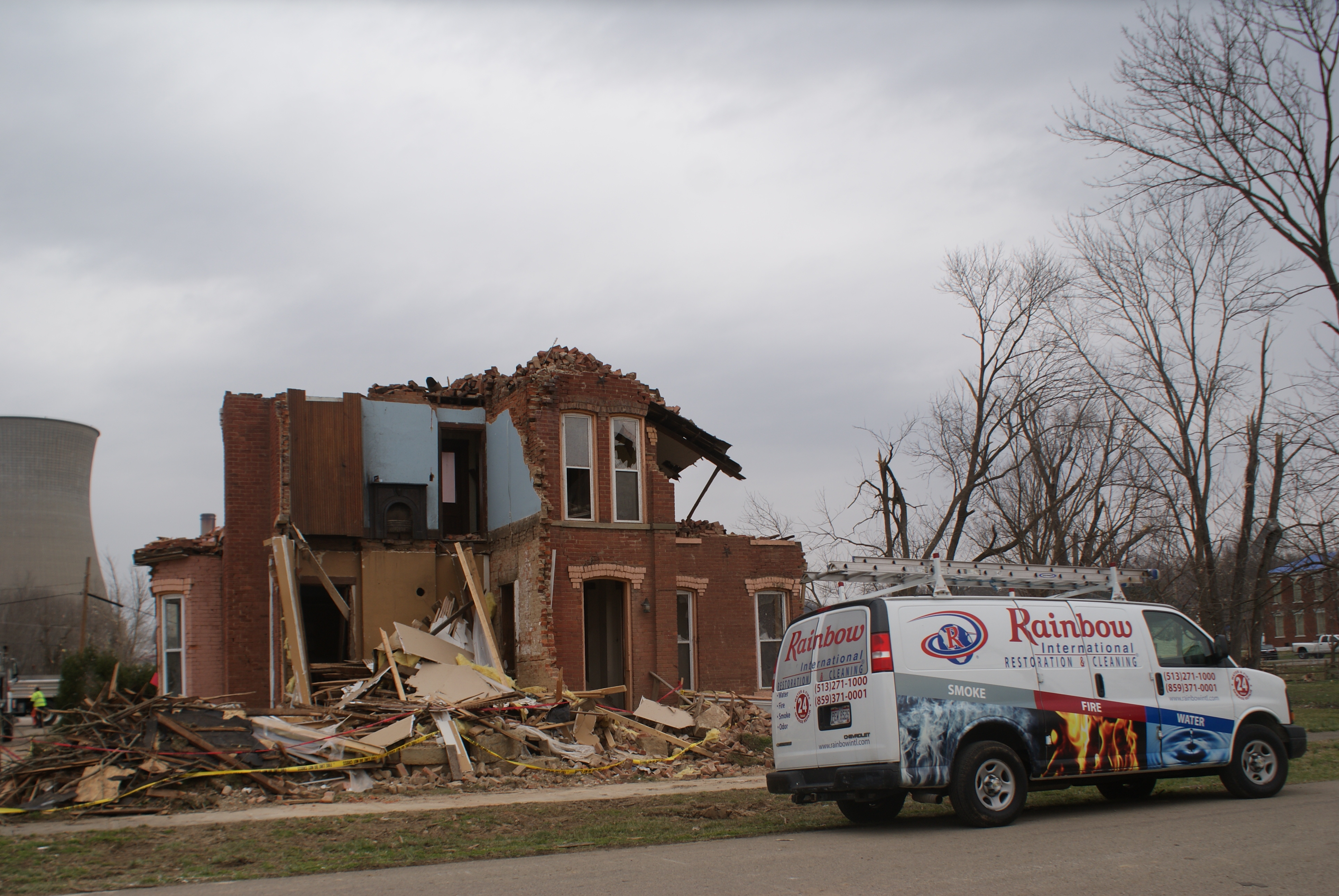 Seven tornadoes touched down across the Tri-State area of Indiana, Kentucky and Ohio on March 2, 2012. The tornado in Moscow, Ohio measured 20 miles in length and was a quarter-mile wide. Winds in this tornado reached 160 mpg. The tornado is blamed for destroying more than 70 percent of the town.
"The damage was unlike anything I'd ever seen. The biggest problem is where to start when you have a whole village that has been destroyed. You're never really prepared for that kind of thing," said Jeff Markovic of Pillar Insurance in Cincinnati.
Rob Hanavan and his Rainbow International of Cincinnati crew were one of the first called in by insurance agents.
"We had four crews responding to the news. We tried to do board up in the neighborhood on Friday evening, but all the roads were shut down. So we had to turn around."
After the storms, Hanavan was called in to check on the Moscow Community Center.
"The gym floor was very wet. It had standing water on it when we showed up. It was reading in the high 20s underneath the finish, which normally means the floor cannot be saved."
"Gym floors are unusual. They are very hard to dry, and this one was much wetter than any I had previously worked on. The concrete on the ceiling was soaking wet."
Hanavan and his crew put a double tent over the floor, which gave them an insulating gap that minimized the cubic footage of area to be dried. They also removed a board from the floor to relieve pressure and keep the floor from buckling.
After good results the crew continued and were able to save the floor at a fraction of the initial estimated cost. The process took a week and a half and it will take another three weeks to refinish the floor.
Rainbow International of Cincinnati may be reached at (513) 271-1000 or visit www.rainbowintl.com/cincinnati for more information or to schedule a service appointment.
###