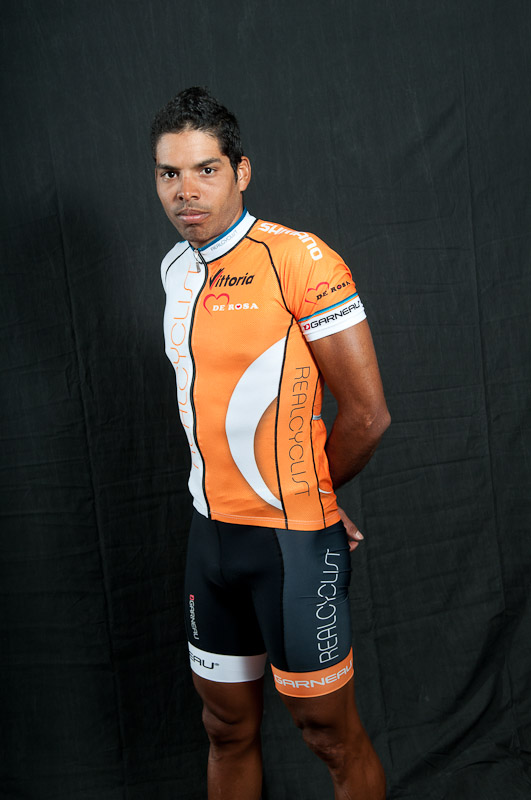 PARK CITY, Utah - Over Memorial Day weekend, the top ranked
RealCyclist.com Pro Cycling Team
will send nine riders to Greenville, S.C. for the annual
Greenville Hospital System USA Cycling Professional Championships
. Three months into the racing season, the RealCyclist.com Team is in first place in the National Racing Calendar standings (NRC). Although no NRC points can be won at the USA Cycling Professional Championships, the Team is hoping to continue to build off their successful start at this prestigious event.
Representing the RealCyclist.com Pro Cycling Team at the USA Cycling Professional Championships are: Frank Travieso (Winterville, Ga.), Oscar Clark (Atlanta, Ga.), Matt Crane (Athens, Ga.), Yosvany Falcon (Miami, Fla.), Josh Berry (Portland, Ore./Sun Valley, Idaho), Evan Hyde (Park City, Utah), Cole House (Oneida, Wis.), Ian Burnett (Durango, Colo.) and Mike Midlarsky (Delray Beach, Fla./Athens, Ga.). All riders will be racing in the event for the first time, except for Travieso and Clark who raced in last year's championship. Clark finished 25th overall in the 2010 professional road race championship.
The weekend's racing starts on May 28 with the 20.7-mile USA Cycling Professional Time Trail Championship, where Hyde, Berry and Clark will lead the charge for the Team. On May 30, all RealCyclist.com Team riders will race in the 115-mile USA Cycling Professional Road Race Championship through downtown Greenville - which will feature more than 104 professional cyclists.
On June 5, the RealCyclist.com Pro Cycling Team will race at the UCI-sanctioned TD Bank Philadelphia International Cycling Championship in Philadelphia, Pa. The 156-mile classic remains the longest running single-day cycling road race in the U.S.
For more information, please visit:
www.RealCyclist.com/proteam
.
About RealCyclist.com
RealCyclist.com
is the hub for dedicated roadies, the kind who tune their bikes and bodies to absolute perfection. Featuring an interactive online community of cyclists who use the site to share personal feedback on gear through reviews, images, video posting, questions and answers, RealCyclist.com is the digital nexus between riders who value the gear they use and their passion for the sport. RealCyclist.com offers premium road cycling gear from all the best brands in the business. RealCyclist.com is part of the
Backcountry.com
family of stores. Backcountry.com is a controlled subsidiary of Liberty Media Corporation attributed to the Liberty Interactive Group (Nasdaq: LINTA).