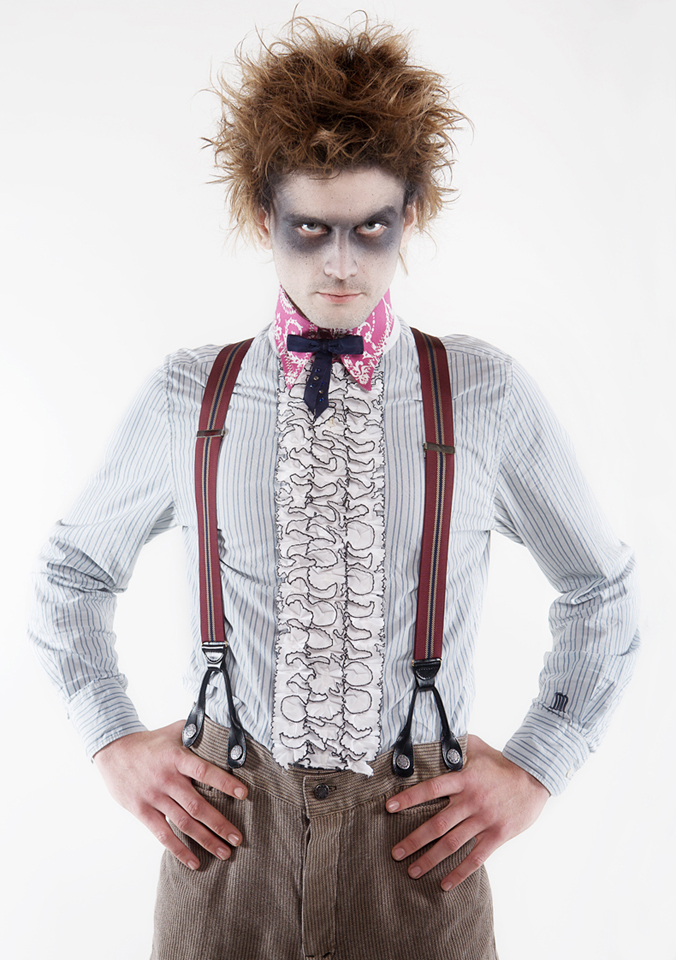 Fashion followers will have a chance to see the impact that visionary designer, Jared Gold, has had on his young, multi-ethnic fashion design students at the 48th Annual Woodbury Fashion Show at the Millennium Biltmore Hotel in Los Angeles, California presented by Woodbury University. Gold has been mentoring fashion design students at the school and helping them realize their dreams.
How did this extraordinary talent and free spirit end up at the oldest fashion university in Los Angeles? "One of my most important mentors early in my life was Kathryn Hagen, now the Fashion Chair at Woodbury University." Gold said. "She invited me to help reconfigure the Fashion Department with programs like costume design and a fashion summer school for kids," he conveyed. "More fashion is produced in L.A. than anywhere in the U.S." Gold went on to explain, "What we also have is the democratization of fashion. Today, young people have a fusion of technology, art, and fashion that they make, share on social media, and sell. Fashion creation is accessible to anyone. All you need is imagination."
Gold's fascination with fashion began in his youth and he continued to explore his creativity with fabrics and mood, transforming his passion into a successful career. After studying design in Los Angeles, he created his own line bearing his eclectic style. Gold has been producing 'out-of-the-box' items for men, women, and children since 1992 and he shows his collections at events from Los Angeles to New York City. He also pioneered the premier fashion house The Black Chandelier in Salt Lake City, Utah.
With the ability to juxtapose early Victorian and gothic motifs with futuristic undertone, Gold merges different genres to invent a timeless entity. "I deny the existence of a mold," Gold explained. "It helps me feel free when designing." When asked what serves as his muse, Gold shared, "I am inspired by books, perfume, car rides, and scents from this wild town as I drive through the night." Viewing fashion as a form of communication, Gold manipulates his pieces to make original statements that defy 'trends'. Continuing his independent design work, Gold is also now part of the Woodbury University "dream team" brought together by Hagen.
The fruits of their first year reshaping Woodbury University's Fashion Department will be available for the public to enjoy at the 48th Annual Fashion Show, "Sampling: A Creative Mash-up of Music and Fashion" at the famed Millennium Biltmore Hotel in Los Angeles, Saturday, April 28, 2012 at 5:30pm.