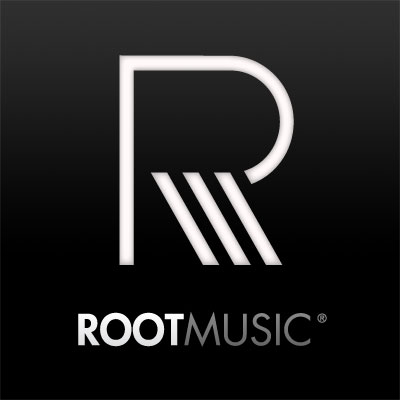 RootMusic, the company behind Facebook's #1 music and entertainment app BandPage, is all about helping
recording artists and performers connect with their fans. Now, through a partnership with performance rights
nonprofit SoundExchange, RootMusic is connecting 7,462 artists to $5.3 Million in unclaimed royalties.

Earlier this year, RootMusic teamed up with SoundExchange, the nonprofit organization tasked by Congress to
distribute digital performance royalties: those earned by artists and copyright holders when their music is played
by digital streaming outlets. The results? Thousands of recording artists of all sizes and genres got emails and
account notices alerting them to unclaimed royalties they didn't even know existed.

Here's how it works: When sound recordings are streamed on the Internet, played on digital satellite radio or
used on cable music channels, the performers on that recording accrue a small royalty. Those digital performance
royalties are collected by SoundExchange, who processes logs from services and distributes the payments to
artists. Unlike other royalty societies, who collect and distribute only to their members, SoundExchange is required
to collect royalties for all performers, then has to locate and register artists so they can be paid. But if artists and
labels don't know about those royalties, they don't sign up to get their checks.

That's where partners like RootMusic come in. RootMusic provided a list of artists who've created BandPages,
giving RootMusic a way to contact them. SoundExchange matched that list against its log of artists who have
royalties waiting to be claimed. Armed with that list, RootMusic sent out notifications to let those artists know that
SoundExchange has money for them.

"When we first spoke with RootMusic last year, two hundred artists had a BandPage on Facebook" said Bryan
Calhoun, SoundExchange's VP of External Affairs. "Now, over 150,000 artists are signed up. RootMusic shares our
commitment to emerging artists, and that's what makes them such a valueable partner. If SoundExchange tells an
artist we have money for them, and it's free to claim, they're understandably skeptical. Through partnerships with
artists' allies, we can assure them the money's for real, or remind them if they just haven't filled out the paperwork.
When we connect an artist to his earnings, and make sure he gets paid for his creative work, everybody wins."

"The whole reason we started RootMusic was simply to help musicians in a variety of ways." Agrees J Sider, CEO of
RootMusic "It's amazing to have the opportunity to partner with SoundExchange to pay out more than 7,000 artists
using BandPage. We look forward to building more opportunities like this that really support musicians at every
level."

Recording artists or sound recording copyright owners should register with SoundExchange to claim digital
performance royalties. More information and registration materials can be found at www.soundexchange.com.

###

TV music channels and other services that stream sound recordings. The Copyright Royalty Board, which was created Congress, has entrusted
SoundExchange as the only entity in the United States to collect and distribute these digital performance royalties for featured recording artists and
master rights owners. SoundExchange has paid out more than $500 million in royalties since its creation in 2003.

RootMusic helps musicians "Make the Move" to BandPage on Facebook, creating the first overall solution for musicians on Facebook. BandPage is
a platform where musicians can share music, videos, photos, tour dates and Twitter feed with their fans on Facebook on a clean, easy to use page.
RootMusic is adding thousands of bands per day and millions of new users every month with more than 50% of the top 100 artists on Facebook
using BandPage as their tool of choice. Artists include international artists like Taylor Swift, Rihanna, Usher and Avril Lavigne, as well as legendary
acts such as The Doors, AC/DC, Elvis and Miles Davis.