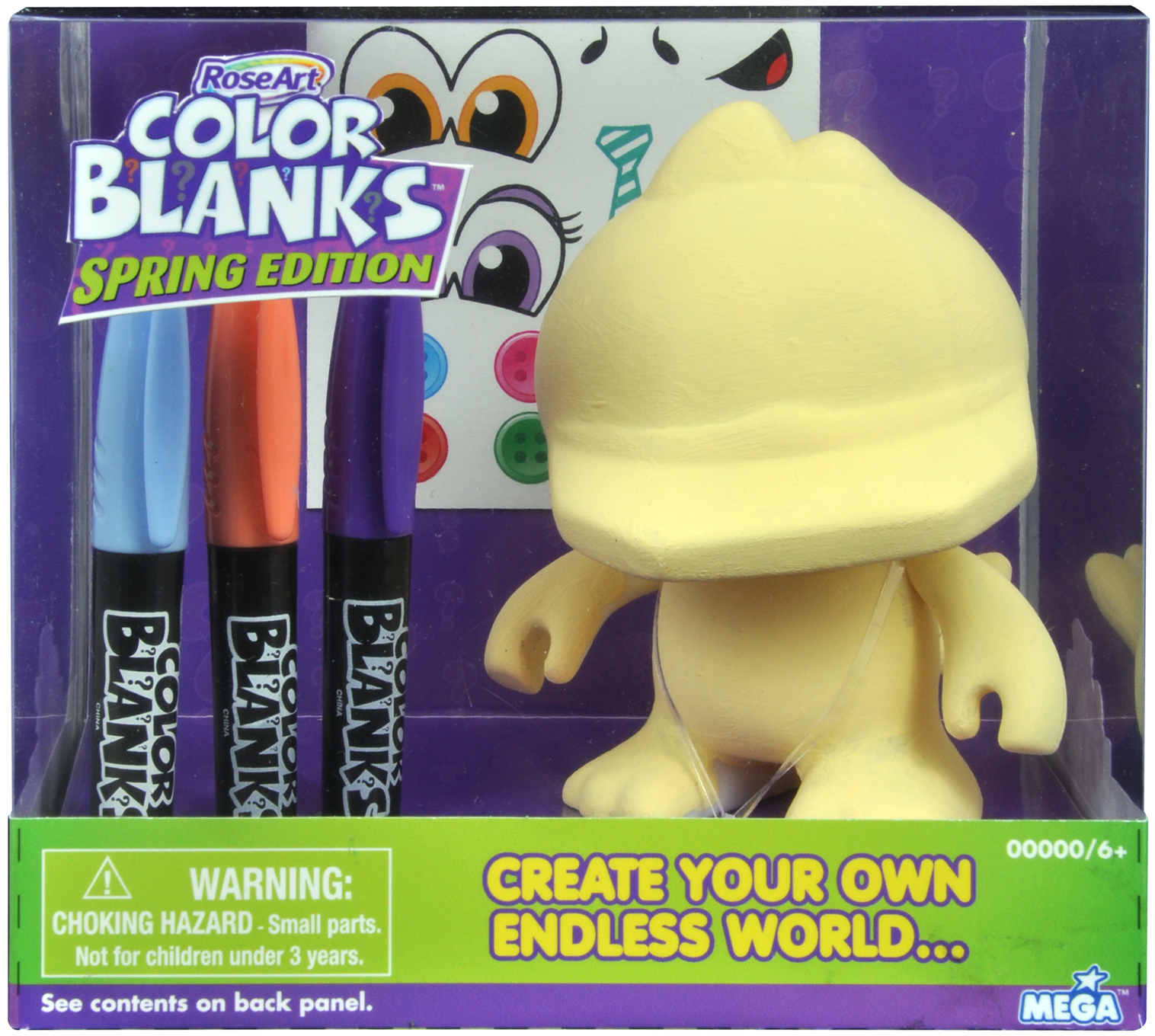 Spring is nearly here and as the season approaches, RoseArt® is excited to introduce the next generation of holiday themed Color Blanks™. RoseArt's new Spring Color Blanks™ come in four all-new designs that are just waiting to be personalized! These 3D figurines inspire imagination by providing fun canvases for kids and adults to decorate, play with and showcase!
Check out new colored figurines that are now part of the Color Blanks family- a yellow duck and a green frog! A spring egg and flower pot round off the new Spring additions.
With Easter around the corner, the new Spring Color Blanks make for a great Easter Basket gift, that provides a sugar free treat and a creative activity. Kids and adults will love how easy it is to transform Color Blanks™ into something festive, personal and full of life.
Spring Color Blanks™ can be found at Target, Walmart, Toys R Us, AC Moore, Fred Meyer and Hobby Lobby.
Suggested retail prices: single packs $4.99-5.99, double packs $9.99