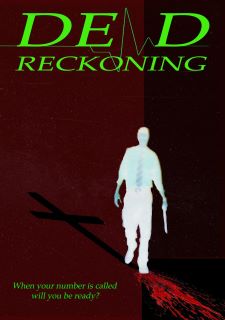 An assassin. A disease brought on by a careless lifestyle. The fear of the unknown. These three things collide in DEAD RECKONING, a story about life, death and the search for redemption.Pierre Bakhos, Altorro Prince Black and Erica Hall star in this exciting new film experience brought to you by Jaye Lowe and Otis Lowe.

The long awaited indie film premiere is finally here! Dead Reckoning is an explosive mixture of action and drama which will have you thinking in terms of eternity long after the credits roll.


Tickets will be available soon online at Fairfax Arts Cinema Theater, Fairfax, Virginia.