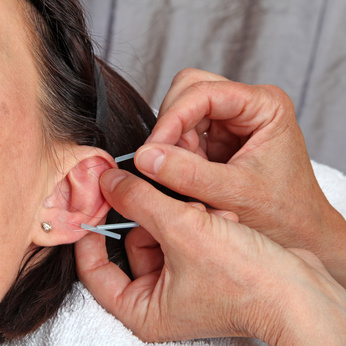 Acupuncture treatment clinic Desert Health Acupuncture starts offering acupuncture treatment for arthritis.

Acupuncture treatment clinic Desert Health Acupuncture starts offering acupuncture treatment for arthritis.
Arthritis is quite often part of the aging for most people. In Albuquerque, which has a larger retirement population, the number of people that are middle aged or older is growing each year. Statistically this means that group of people are going to start dealing with arthritis and the problems associated with the ailment. With these statistics in the front of their mind, Desert Health Acupuncture decided to start a regiment acupuncture treatment program in Albuquerque for people suffering from arthritis. Acupuncture provides relief from the pain of arthritis and it improves mobility for arthritis sufferers.
Osteo and rheumatoid are the two most common forms of arthritis in the United States. The number one reason for disability in America is arthritis. That's the bad news, but the good news is that acupuncture treatment does provide relief to parties suffering from arthritis. Each type of arthritis has different causes, but they both involve persistent joint pain. Osteoarthritis is the breakdown of cartilage which turns into or causes problems with the joint. Rheumatoid arthritis can affect joints in the body and other areas as well including the heart, blood and lungs.
When acupuncture is being used to treat arthritis patients are treated by placing needles in various places in the body where there is no arthritic pain. This is done because the body's meridians or energy pathways are being treated to improve the flow of energy to affected areas of the body having arthritic pain. Acupuncture methodology or treatment goes to the area of the body that is blocked with needles to improve the flow of energy to that part of the body which when done correctly will reduce or stop the arthritic pain from occurring.
Additionally the acupuncturist treating arthritis will work with the patient to improve their diet and recommend weight loss to improve the body's overall joint health.
About Desert Health Acupuncture
Desert Health Acupuncture and Herbal Medicine Clinic, and Albuquerque acupuncture clinic, is located in Albuquerque, NM near the corner of Comanche and Carlisle in the North East Heights of the city. Their address is 3500 Comanche NE, BLDG A, Suite 3, Albuquerque, NM. Dr. Abbey Theroux and Dr. Erin Keetso are D.O.M.'s and they are licensed by the State of New Mexico. The treatment chronic pain conditions like Bell's palsy, carpal tunnel syndrome, fibromyalgia, back pain, pregnancy discomfort, and other maladies.
CONTACT:
Desert Health Acupuncture and Herbal Medicine Clinic
Dr. Abbey Theroux
3500 Comanche NE, Bldg A, Suite 3
Albuquerque, NM 87107