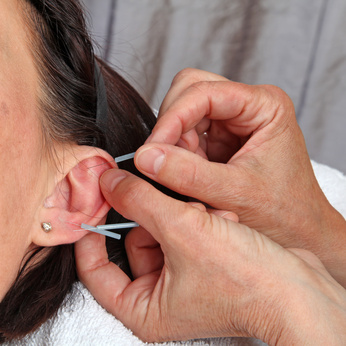 Albuquerque, NM (Pitch Engine) Mar.27, 2012 High blood pressure patients in Albuquerque, NM have an new option when it comes to treatment. Desert Health Acupuncture is now offering on-going acupuncture treatment series for patients with high blood pressure. High blood pressure is a potentially crippling condition where the systolic pressure in the human body is above 140 and the diastolic press is above 90 all the time. Blood pressure is the amount of internal pressure in the arteries of the human body. By all means it is highly recommended by that if a person is diagnosed with hypertension/high blood pressure that they meet with a medical doctor to get in under control and to monitor it themselves to make sure that it stays in healthy non-life threatening ranges. There are two kinds of hypertension that a person can have, and both types can be treated with acupuncture. The two kinds of hypertension are as follows:
1. Secondary hypertension – This is caused by diet, lifestyle, or due to a medication.
2. Essential hypertension – This is cause is not known.
Blood pressure is impacted by several factors including but not restricted to:
Lifestyle stress
Poor Diet
Medical issues like diabetes
Family health history
Hormone balance
Weight
High blood pressure is very dangerous because quite often there are no identifiable symptoms. You could actually have it and not feel bad at all. Additionally and even more to the point, high blood pressure is a risk indicator for blindness, heart attack, stroke and pulmonary embolism. It's only when high blood pressure is at extreme levels that obvious symptoms show us like irregular heartbeat, chest pain, fatigue and nose bleeding.
Western medicine treatment for high blood pressure includes prescription medicine, diet, weight loss, on-going exercise and stopping smoking.
Acupuncture indicators for problems with respect to energy pathways being blocked include liver yang rising, phlegm-fire, yin vacuity and blood stasis. Any of these problems or combination of them can be a reason for high blood pressure. In acupuncture modality or disciplines, there are many points throughout the body that can assist with reducing hypertension. In many instances patients have experienced a reduction in blood pressure almost immediately. It is usually okay to get acupuncture treatment when on blood pressure medication, but it is highly encouraged that the acupuncturist is informed of the medicine. Besides taking acupuncture treatment it is also recommended that Chinese herbs be considered and weight loss activities take place under a doctor's supervision to help combat high blood pressure.
About Desert Health Acupuncture
Desert Health Acupuncture and Herbal Medicine Clinic, and Albuquerque acupuncture clinic, is located in Albuquerque, NM near the corner of Comanche and Carlisle in the North East Heights of the city. Their address is 3500 Comanche NE, BLDG A, Suite 3, Albuquerque, NM. Dr. Abbey Theroux and Dr. Erin Keetso are D.O.M.'s and they are licensed by the State of New Mexico. The treatment chronic pain conditions like carpal tunnel syndrome, fibromyalgia, back pain, pregnancy discomfort, and other maladies.
CONTACT:
Desert Health Acupuncture and Herbal Medicine Clinic
Dr. Abbey Theroux
3500 Comanche NE, Bldg A, Suite 3
Albuquerque, NM 87107