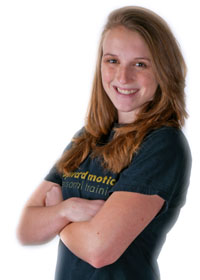 For Immediate Release
Albuquerque, NM (Pitch Engine) December 15, 2011 Upward Motion Personal Training is proud and excited to feature Personal Trainer Bridget Wilding as one of their premier personal trainers. Bridget Wilding is a well established personal trainer in Albuquerque, NM. Upward Motion Personal Training is ecstatic to have Bridget Wilding as part of their personal trainer team at the company's personal training studio. Bridget Wilding arrived at Upward Motion Personal Training with a full complement of personal trainer certifications. Additionally she was a fourth place winner out of eleven competitors in the figure category at the Organization of Competitive Body Builders Fitness Competition in July 2010. Bridget Wilding's personal trainer certifications are as follows:
Certificate of Completion from Central New Mexico Community College in the Fitness Technician Program
Certified Personal Trainer through the American Fitness Professionals and Associates
Bridget Wilding puts every bit of herself, as in her heart and soul, into working with clients that want to see results. Bridget Wilding is a weight lifter and truly enjoys working with clients that like to see improvement in strength or want to tone up their physique. Because she was a track and field athlete for three years during high school she really likes helping athletes lift their skills to the next level. She is dedicated to working with clients that want to see body change transformation including those clients that want to see improved weight gain or weight loss. Bridget Wilding has a variety of interests including weight lifting, yoga, boxing, running, leisure swimming, volleyball, soccer, kickball, basketball, hiking and dancing.
About Upward Motion Personal Training
Upward Motion Personal Training is a personal trainer studio offering customized personal training workout programs, small group training classes, Women's Butt and Gut Classes, Piloxing classes, an
on-line store , Corporate Wellness Programs, and Upward Motion Personal Training's Y.E.S. To Success Program. The company's workout studio is located at 336 Adams St SE, Albuqerque, NM 87108
CONTACT:
Upward Motion Personal Training
Founder and Director: Luis Alvidrez
336 Adams St SE
Albuquerque, NM 87108
505-268-1231